R.I.P. The Rage Cage (2009-2014)
It happened on Tuesday morning, around 10 a.m. Kentucky Knife Fight vocalist Jason Holler had gone to walk his dogs at approximately 9:15 in the morning; when he returned from that, his van was still parked where it belonged, on the 3200 block of Indiana Avenue. This was the last time the vehicle was seen alive.
Holler then left to run an errand, which took about an hour. "By the time I got back it was gone," he says ruefully. "Makes me think he or they were waiting for me to leave, which is a creepy thing to consider."
In a case of the most perfectly horrible timing, KKF has had plans to leave for tour today, Friday, for months now. At first the van's disappearance did not ring any alarms. "I had spoken with one of my other bandmates the night before and he mentioned possibly taking it to the shop to get the heater looked at," Holler explains. "I just assumed he took it. It wasn't until later on that I realized he hadn't, and my other bandmates hadn't either. I double-checked with city towing, but they didn't have it."
The vehicle, affectionately nicknamed "the Rage Cage" by Holler and his band, was stolen in broad daylight, despite the fact it was equipped with the Club to prevent theft. There was no evidence of a broken window, even though it had been locked when parked. "Pretty ballsy," Holler says. "Luckily there was not much gear inside, just a couple guitar stands and one mic stand."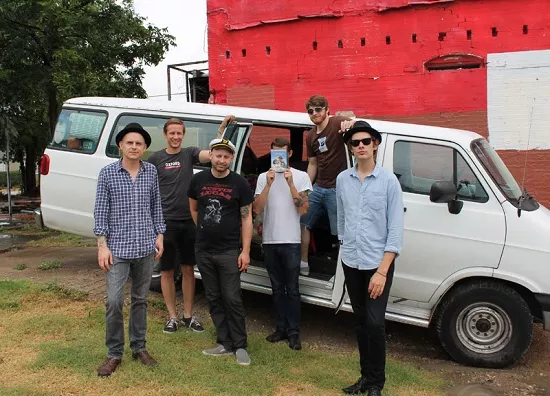 Kentucky Knife Fight with the Rage Cage, in happier times.
The band put out the call Tuesday afternoon, as soon as Holler realized what had happened, asking that anyone who sees the van to please get in touch ASAP. Holler reported the incident to the police and crossed his fingers. "Vans are stolen often in St. Louis," he said then. "They are used to perpetrate other crimes. I'm just hoping whenever it's abandoned that it's not all tore up."
Continue to page two for photos of the "recovered" van and more of the story.
Two days later police contacted the members of KKF to share the news: The van had been found in north city. Unfortunately it had been taken to a scrap yard, decimated and was no longer driveable.
"I can't imagine they got any more than $500 for scrap," laments Holler. "But I'm sure they gutted it for parts first and sold those separate." He considers the odd nature of the crime -- the lack of broken glass, the Club. "Now that I'm thinking about it, I wouldn't be surprised if they towed the van to begin with then just took it and all the other vehicles they stole in the same day to a garage."
The band has found a loaner vehicle to use for its tour, which will go on as planned. A fundraiser will be set up soon to help get a new van for KKF -- we will update this post with that information when it comes.
In the meantime, Holler is looking into possible legal action against the scrap yard. "They took a vehicle without that vehicle's title," he says angrily. "That cannot be fucking legal."
"We're going to continue looking into it and possibly seek legal action."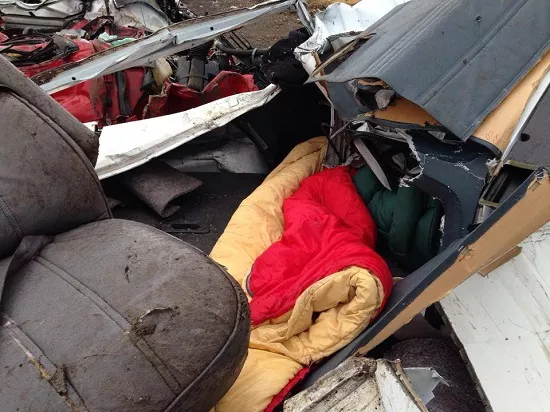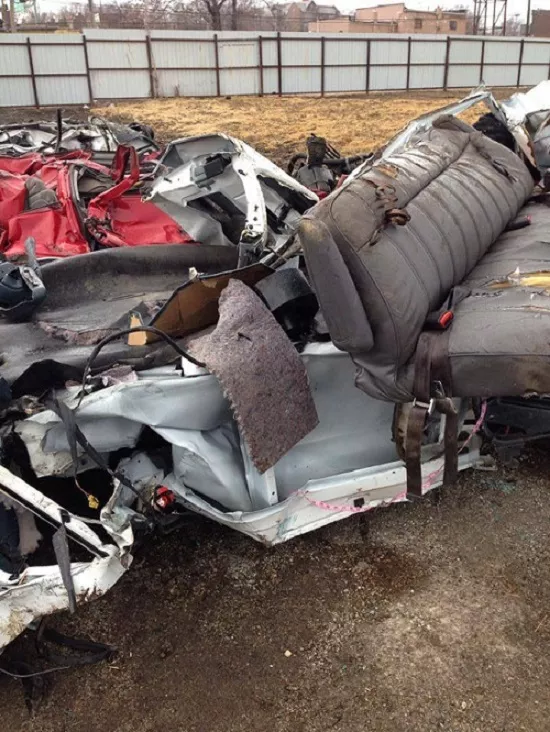 RFT MUSIC'S GREATEST HITS
The 15 Most Ridiculous Band Promo Photos Ever "Where Did My Dick Go?" The Gathering of the Juggalos' Best Overheard Quotations I Pissed Off Megadeth This Week, My (Former) Favorite Band The Top Ten Ways to Piss Off Your Bartender at a Music Venue
---