Allison Babka
Four out of five Germans at South by Southwest agree: Chris Grabau and John Horton of Magnolia Summer rock.
Here at RFT Music, we chat with music luminaries of all sorts -- nationally touring musicians, roadies, industry authors, tour promoters and more. The interviews we conduct with these folks are enlightening, but time is limited, and we usually finish our business within twenty minutes. That's why we especially relish talking with St. Louis musicians, who seem to dig throwing back a couple of drinks with us while dishing on their songwriting process and favorite gigs.
That's exactly what happened when we met with Magnolia Summer's Chris Grabau and John Horton at the Royale for this week's print feature. As you'll read in the issue, Grabau and Horton had plenty to say about the making of The Hill or the Climb, the band's first full-length album since 2009 that will be released and celebrated Saturday, Jan. 18, at Off Broadway. But after four hours of chatting and several of tavern keeper Steven Smith's specialty libations, the truly compelling stories started flowing -- too many to fit into the print piece. So below, check out our favorite weird, wonderful things we learned from Grabau and Horton. Warning: cartoons and celebrity stalking ahead.
Germany loves Magnolia Summer.
"[When we played South by Southwest] there was a crowd of people who would come up -- this handful of people from Germany. They had our whole catalog and were seeing our band for the first time," Grabau says. "And that's kind of a cool thing; that makes the trip worthwhile, to play in front of people who normally wouldn't get to see us."
Horton believes that music is in the genes.
"I think there's some genetic component to it. I think it's passed naturally to me, and I think it's my mom's side of the family -- the one with all the nuts," Horton says. "I never really thought about this until there was a weird family reunion about four years ago, and fucking everybody played music [including a relative who played bass for Mel and Tim, which scored a hit with "Backfield in Motion" in the 1960s]. There are all these musician types not just on my mom's side, but also on my mom's mom's side. They're an interesting bunch and fun to hang around with for a weekend."
ABC's Wide World of Sports influenced a song on the album.
"From the songwriting front, 'Faulty Designs' was kind of a a surprise for me. There are a couple of lines that came out of nowhere. I don't know exactly how, but I was writing the song, and Vinko Bogataj came up," Grabau says. "He's the skier -- we're talking late '70s, early '80s after Super Friends and cartoons. You'd have Superman and all these great superheroes, and then [deep announcer's voice from Wide World of Sports] 'Spanning the globe,' and [show host] Jim McKay would be talking about feats of athleticism. But then this Vinko Bogataj tried to go off that ski jump, and he totally wipes off, and it's such a huge contrast between that and Super Friends. And I thought he'd died when I was a kid! I mean, every day after Super Friends, this man [seemingly] died! But he didn't die at all; he was fine.
"I actually like the metaphor of Vinko Bogataj -- this man who was competing at the height of his career and became an example of a very literal fall of man. And in an odd way, he's a folk hero. Everybody knows who he is: he's the guy who spun off the ramp. He would totally be a GIF now," Grabau says.
Continue for a face-palming moment with a member of the Clash.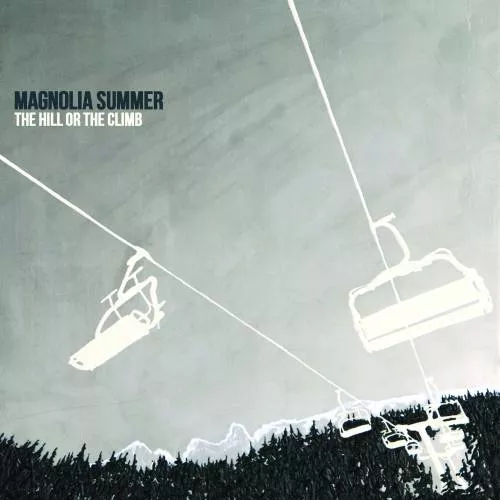 Led Zeppelin songs promote productivity.
"[Many years ago] I used to work at a restaurant, and I was waiting tables. You'd put a ticket in, and when you'd hear the cooks go "Ahhh-ahhhhhhhhhh AHHHHHH [from Led Zeppelin's 'Immigrant Song'], that's when you'd know the food was ready," Grabau says.
Horton is down for some arts and crafts.
"My oldest, she's seven, and my proudest moment was last year. One of her first-grade assignments was to come up with 100 of something, and I sent her to class with 100 used guitar strings. I strung 99 of them up on one other string. It was just massive," Horton says.
Late country singer Ray Price throws shade to those who can't keep up.
"I got to see him not too long ago -- maybe six years ago or so at the Ameristar Casino. He was awesome, and even with a cold, too. He was singing strong," Horton says. "But he was totally doing this old-school James Brown thing. You could tell that the pedal steel guy [in Price's band] was not Ray's usual pedal steel player. You could see him sweating, just trying to watch everybody. He would make mistakes, and you could see Ray doing this thing behind his back [gives an annoyed side-eye], and the steel player would go [Sighs, makes a pained face]."
Magnolia Summer and remaining members of the Clash won't be BFFs anytime soon.
[In 2011, Grabau and Horton represented Magnolia Summer on a tour of the U.K. with Chicago band Dolly Varden. Bob Harris, legendary music host on BBC2, invited the duo to perform a studio session after enjoying Magnolia Summer's album Lines from the Frame. But when Grabau and Horton visited the studio, they had no idea they'd run into rock royalty.]
"THAT was fun! That was cool as shit. We walk into the studio, and there are these two guys on this couch talking to each other," Horton says. "One guy looks like a bookie: he's got on a long khaki coat with black boots, and he's got a paper tucked under his arm. The guy he was talking with, if I had to guess, was some kind of producer. But Chris spotted him right away..."
"He was Mick Jones from the Clash," says Grabau, who still looks shocked when he tells the story. "And I had my camera, so I was like this [makes nonchalant camera motion], and Mick Jones saw us. He saw us coming from a mile away. And then he ran off. I didn't chase him, so I'm pretty proud. We just kind of looked and kind of nodded and that was it. I don't think he wanted to be bothered or cornered, and that's fine. But, I mean, of course we're going to find Mick at the BBC when we go up to play a show."
RFT MUSIC'S GREATEST HITS
The 15 Most Ridiculous Band Promo Photos Ever "Where Did My Dick Go?" The Gathering of the Juggalos' Best Overheard Quotations I Pissed Off Megadeth This Week, My (Former) Favorite Band The Top Ten Ways to Piss Off Your Bartender at a Music Venue
---