Royal Southern Brotherhood - Tuesday, December 31 @ Old Rock House
Happy holidaze, everyone. We've entered into the nebulous Bermuda Triangle-like week of the year, a veritable vortex of celebrations and shows. Keep track of some goings-ons this week with some recommendations from our critics, and don't forget to check the fine print for info on how to get a more substantial listing at your fingertips. Say hello to 2014...
Soulard Blues Band Monday, December 30, 9 p.m. @ Broadway Oyster Bar - $5 By RFT Staff The Soulard Blues Band has gigged around town for more than twenty-five years. Most notably, its weekly residency at Broadway Oyster Bar perfectly accompanies the Southern-themed vibe complete with booze and Cajun food. Bassist and sole remaining founder Art Dwyer, a blues aficionado on local community radio station KDHX, holds down the band with his casual plucked lines. The rest of the rhythm section follows suit, allowing room for solos to float between rounds of drinks and a comfortable swing.
Royal Southern Brotherhood Tuesday, December 31, 10 p.m. w/ Funky Butt Brass Band @ Old Rock House - $35/$40 By Roy Kasten The critical establishment hates no genre more than "jam bands," which, on its face, is bizarre. If you don't like a guitar solo or a groove, you're in the wrong line of work. If ever there were a jam band to win over skeptics, it's the Royal Southern Brotherhood, a quintet with a truly royal bloodline. Featuring Cyril Neville and Devon Allman, and heavy hitters Charlie Wooten, Mike Zito and Yonrico Scott (drummer for the Derek Trucks Band), the RSB remakes electric blues in the image of Southern rock and New Orleans funk, and approaches every song as a challenge to the audience to get up and get down. For this New Year's Eve show, the RSB will be joined by St. Louis' Funky Butt Brass Band, tackling the Stones' Exile on Main St. start to finish.
Bret Michaels Tuesday, December 31, 8 p.m. @ Hollywood Casino - $100 By Jaime Lees Critics counted Bret Michaels out years ago. As the main figurehead for his '80s band, Poison, Michaels was a lipstick-wearing, prancing peacock of overindulged machismo. But all good (and terrible) things must come to an end, and eventually he, his band and his entire cock-rock genre were buried beneath the flames of an Aqua Net-accelerated inferno. Still, he rises-- but less like a phoenix from the ashes and more like a zombie from the grave. Michaels cannot be stopped. During what could be his retirement years, he's become bigger than ever, with huge successes that include reality shows, products and spokesperson duties. And still the singing, of course. They say that the only things to survive nuclear war will be cockroaches and Cher. But we'd bet that Bret Michaels will be hanging on, too. (And probably putting the moves on the Goddess of Pop.)
Note: Get a full listing of other shows happening on New Year's Eve including Here Comes the Mummies at the Pageant, Nee and more at Plush, and the Bump & Hustle NYE at 2720 by perusing our concert calendar.
Stag Nite Wednesday, January 1, 9 p.m. w/ Cowboy Ryan, Banjo Kellie, Elly Herget, Seaby @ Livery Company - $5 By Daniel Hill From "Stag Nite offers weekly camaraderie in debauchery": Stag Nite is a south-side tradition.... The premise is simple: Three bands, five bucks, dollar Stag beers all night -- every Wednesday since the first one was held ten years ago at Magee's. "I just happened to be the bartender there," says Vegas. "It was around this time, 2003, that my friend Maggie St. Germaine started booking music on Wednesday nights. She was a neighbor and just wanted to see some music at her local bar."
Neoteric Thursday, January 2, 9 p.m. w/ Genocide Pact, Violations, Nos Bos @ CBGB - $7 By Joseph Hess Neoteric feels like a throwback to '90s grunge through the lens of high-brow art rock. There is an obvious starting point in classic hardcore, but the band branches out with varied tempos and structure and a distinct willingness to slow down and belt a vocal or two. This pill comes hard to swallow, with a heavy penchant for squealing guitar -- there's certainly discernible melody under Neoteric's blanket of feedback, you just have to be brave enough to look for it (or smart enough to wear earplugs). Neoteric comes from Western Massachusetts with another touring band in tow -- Genocide Pact from Washington, D.C. While you won't be charged an entry fee, a bucket will be passed around and depositing $7 is the customary thing to do in this situation. Local punkers Nos Bos and Violations provide hometown support, making four bands for roughly two gallons of gas. That's an even trade.
Aquitaine CD Release Friday, January 3, 9 p.m. @ The Firebird - $7-$9 By Christian Schaeffer From the 2013 RFT Music Awards: When Aquitaine rechristened itself after a stint as Super Moon (and then, briefly, Super Maroon), the band made its intentions as Union Jack-waving Anglophiles known at An Under Cover Weekend by covering Oasis. If that was your first exposure to this ensemble of scene vets, you got a taste of the guitar-heavy, melodically driven songs on the band's debut EP, American Pulverizer, Part 1. You could play "spot the influence" with certain songs -- Joy Division, the Bunnymen, the Jam -- but you'd do well to remember that Aquitaine uses its influences as a jumping-off point, as singer and bassist Will Hildebrandt has the voice, charisma and cocksuredness required to sell this material.
Diesel Island Friday, January 3, 9 p.m. @ Off Broadway - free-$3 By RFT Staff From the 2013 RFT Music Awards: It's easy to take Diesel Island for granted, to forget that it's still one of the strongest purveyors of classic country music in town. Once a regular at the long-gone Frederick's Music Lounge, the band -- led by veteran singer Kip Loui and the Bottle Rockets' Brian Henneman, and featuring new members Tim McAvin and Spencer Marquart -- Diesel Island now finds a home and gigs in a catch-as-catch-can fashion. And though its setlist is still anchored in '70s twang, the band doesn't need to stretch out. Nobody plays the great songs of '60s and '70s country music -- from Waylon to Merle to Buck to all outlaw points in between -- quite like these veterans.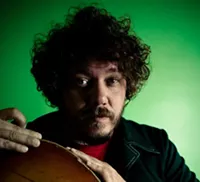 Bobby Bare Jr. Saturday, January 4, 9 p.m. w/ Nikki Lane @ Off Broadway - $12/$15 By Roy Kasten When it comes to working out musical Oedipus complexes, no contemporary artist works it quite like Bobby Bare Jr. The child of major country songwriter and hit-maker Bobby Bare Sr., the son recognizes he'll never eclipse the father's Hall of Fame achievements, and instead embraces him and his Nashville home. Jr. is comfortable settling in with subversive East-siders like Todd Snider, writing twisted and tender country-pop with titles like "Beguiled Bashful Burnt," paying homage to the late family-folk maestro Shel Silverstein and even this year contributing to an underrated tribute to Eddy Arnold. There's no telling what Bare Jr. will do next. Get to Off Broadway early for opener Nikki Lane: she's a little bit country, a little bit sexy rock & roll.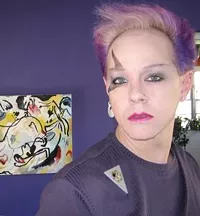 Tory Z Starbuck Project Saturday, January 4, 9 p.m. w/ Omoo Omoo, Willis @ Schlafly Tap Room - free By Bob McMahon From this 2011 interview: Change is somewhat normal for Tory Z Starbuck Project, which cycles through different musical styles, instrumentation and sometimes even band members from album to album. The group's discography runs the gamut from otherworldly space jazz/funk to middle-eastern psychedelica to chilling darkwave and more. The one constant is that albums come out fast -- Starbuck has released nearly 30 full-lengths since he started making albums under his name in 1996 (this doesn't include his prior work with groups like Next Radio, Ultraviolet Renaissance, Futurist Manifesto and Saturnalia Glossolalia).
Turkuaz w/ Unresolved Sunday, January 5, 8 p.m. @ The Gramophone - free By Tara Mahadevan Turkuaz was formed in the dank basements of the Berkelee College of Music in Boston, eventually bringing its power-funk to the mean streets of New York. With influences like Sly and the Family Stone and the Talking Heads, the band's sound is a full-frontal assault on the senses, but with a dollop of sweetness as its female vocalists' voices collide with the band's blaring horns and soaring guitar riffs. Rest assured that you'll be blasted with some deliciously pure funk from this large-and-in-charge P-Funk-inspired nontet. This group of Bostonians-turned-Brooklynites is a true 'funk monstrosity' (as its members call it), with a roster consisting of nine members total. Turkuaz covers all the musical bases, from tambourine to sax to synths to guitar to drums to... well, you get the point.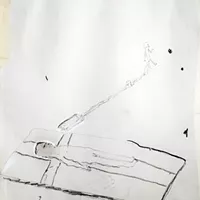 Frankie Teardrop Sunday, January 5, 9 p.m. w/ N. Nomurai, What We Won't See, Beauty Pageant @ Cafe Ventana - $5 By Mabel Suen Athens, Ohio's Frankie Teardrop gets its name from electronic proto-punk band Suicide's song of the same name. The claustrophic-sounding track tells the story of a young father, a poverty-stricken factory worker who commits murder-suicide and falls into the depths of hell. Pretty heavy, right? Upon first listen, it's easy to tell that the Athens group comes from a similar dark, scream-filled headspace, albeit expressing mood swings via its own voice. Frankie Teardrop employs a mind-boggling setup of effects and pedals to summon demons from its otherwise traditional rock instruments. The resulting cacophony, experimental in nature and inherently noise-rock in practice, might come off as somewhat scary if it weren't for the fresh-faced twenty-somethings energetically making it happen. Consider yourselves summoned. Local openers Beauty Pageant, N. Nomurai and What We Won't See match Frankie's blind-sided aggressiveness with some loud and, at times, atonal sounds of their own.
Note: Though we wish we could, we can't feature every great show happening in town in just one measly post. Look for plenty more recommendations this Friday in our weekend shows post, and peruse the St. Louis concert calendar for more ideas any time. Let everyone know what else you're looking forward to seeing this week in the comments below, and submit show info online any time to be considered for inclusion on these lists.
RFT MUSIC'S GREATEST HITS
Remembering STLPunk.com -- How to View the Site Today and Find Your Old Profile Page "Where Did My Dick Go?" The Gathering of the Juggalos' Best Overheard Quotations The Ten Best Dive Bars in St. Louis The 15 Most Ridiculous Band Promo Photos Ever
---