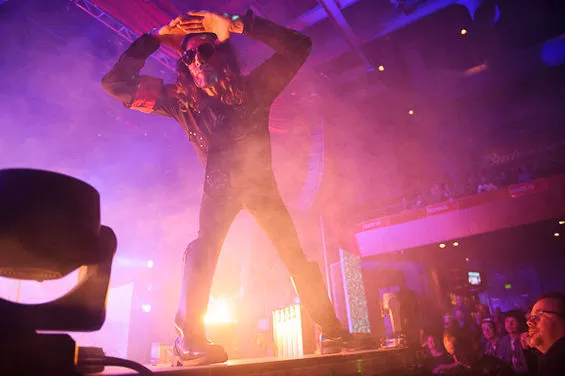 El Monstero starts its string of holiday season tribute shows this weekend.
With the holiday season in full swing, lots of bands pull out the stops. El Monstero hits the Pageant for its annual string of holiday season shows, Sarah Bollinger graces the Gramophone with her blue-eyed soul for a special Christmas show and Pet Rock invades the Livery with a tape release. Besides these shows, read ahead for plenty more picks from our critics, and stay tuned for our weekend post for more happening over the weekend.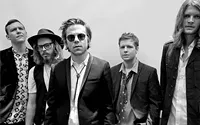 Cage the Elephant Monday, December 16, 7 p.m. w/ Foals @ Pop's Nightclub - $28-$32 By Steve Hardy From this 2010 show review: Cage the Elephant is a quintet, but on Friday night at the Pageant, the group might as well have performed under the name, "Matt Shultz and Friends." Although the vocalist kept the banter to a minimum -- from a "Thank you" here to a "Hey everybody, look at this kid who looks exactly like Jay Reatard" there -- he flung himself around (and off) the stage like a puppet having a seizure. He unexpectedly dove into the pit and bounded from table to table around the venue, while his voice jumped from high to low -- between screaming and then suddenly channeling Violent Femmes' Gordon Gano.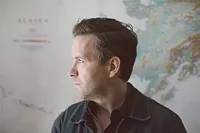 Tim Easton Tuesday, December 17, 9 p.m. @ Blueberry Hill - $12 By Roy Kasten Because he favors an acoustic guitar and a harmonica rack, Tim Easton will always be saddled with the singer-songwriter descriptor. But like Steve Forbert, he has twangy busking in his blood and, like Paul Westerberg, he's a punk who has read one too many books. Not Cool, Easton's most recent album, is just that: a sweaty and sinewy set of acoustic blues, rockabilly and ballads that swings like a rail splitter and spins some memorable yarns. Easton may be, as he claims in one song, a "Crazy Motherfucker from Shelby, Ohio," but he's got a heart of rock & roll gold.
Pet Rock: The Musical Cassette Release Wednesday, December 18, 8 p.m. w/ Skarekrau Radio, Little Big Bangs, Animal Teeth @ Livery Company - free From The Ten Best Holiday Shows to See in St. Louis This Season: In September, local impresario Johnny Vegas officially moved his south city shindig, Stag Nite, to Livery Company. Grab a dollar Stag and check out one of his most raucous line-ups yet. Pet Rock: the Musical releases a cassette while an all-star cast of noisy punk and rock misfits meet up to wild out with guitars on. The following Stag Nite happens on Christmas Day, featuring Arson for Candy, the Hobosexuals and Jack Grelle.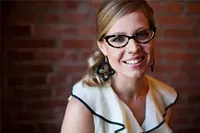 The Sarah Bollinger Band Thursday, December 19, 8 p.m. w/ Jesse Gannon Truth @ The Gramophone - $5-$7 By Mabel Suen From this 2013 profile: Sarah Bollinger's blue-eyed soul fuses elements of influence from a lifetime of listening to vocal greats like Aretha Franklin, Eva Cassidy, Stevie Wonder and Billie Holliday. Her big voice and even bigger heart comes through in each of her smooth, jazz-tinged ballads, which contemplate the complicated juxtapositions of love and life. Her songs showcase a squeaky clean clarity occasionally sprinkled with what she fondly refers to as "St. Louis grit," emphasized by dreamy piano playing and sassy, precise horn pops thanks to members of the Funky Butt Brass Band.
Big D and the Kids Table Friday, December 20, 8 p.m. w/ The Pietasters, The Venditions @ Old Rock House - $15 By Allison Babka There's nothing like a Big D and the Kids Table show. No matter if you're fighting in the pit or relaxing in the presumed safety of the seats, you'll always feel pummeled by Dave McWane and the gang's rough, hyperactive brand of ska-punk. McWane owns a stage, punching the air to the beat and dropping enough F-bombs to offend a sailor. The Boston-based band shared a superstar bill last year with Reel Big Fish and Suburban Legends at the Pageant, but this week's show at the more intimate Old Rock House will force McWane even further into your face. Expect a few tunes from this summer's albums: the ska-punk Stomp, and the reggae/soul Stroll.
Nakatani Gong Orchestra Friday, November 20, 8 p.m. @ Lemp Arts Center - $8 By Daniel Hill Percussionist Tatsuya Nakatani approaches music in unique ways, primarily focused on improvisation. Born in Osaka, Japan and residing in the United States since 1994, Nakatani creates music that is non-linear and intuitively primitive, making categorization a difficult task. He is well known for employing a wide array of instruments and techniques for his performances, from drums and cymbals to kitchen tools and homemade bows. Nakatani's gong orchestra may be one of his most exciting endeavors, which over the years has featured collaborations with free jazz and new-music innovators such as Eugene Chadbourne, Jack Wright, Frank Gratkowski, Michel Doneda and even St. Louis's own Darin Grey. At this show, ten gongs will be played by five people conducted by Nakatani, creating a wall of sound sure to rattle the doors at the Lemp Art Center.
Funky Butt Brass Band Brasstravaganza Friday, December 20, 8:30 p.m. Saturday, December 21, 8:30 p.m. @ Off Broadway - $12-$18 By Christian Schaeffer Let's level with each other: To make it through the holidays unscathed, one must self-medicate by any means necessary. That might mean turning to hot-buttered rum (light on the butter, as Bing might say), but local audiences have come to depend on the Funky Butt Brass Band's annual Christmas show to add some much-needed pep to the Christmas Canon. Past Holiday Brasstravaganzas have included visits from Santa, on-stage pajama parties and guest spots from across St. Louis' rock, funk and jazz communities. We're betting that Adam Hucke will momentarily put down his trumpet to sing "Crazy Sleigh," FBBB's novel reworking of Ozzy's "Crazy Train."
Gnarwhal Saturday, December 21, 9 p.m. w/ Red Squad, Heavy Horse @ CBGB - $5 By Joseph Hess In its early years, Gnarwhal morphed repeatedly through tumultuous changes. Once a trio, then a quartet, the Nashville group shed some weight before recently settling as a duo. Gnarwhal densely packs a punk tinge into melodic, progressive rock through two instruments -- no small feat for a band half the size of a common rock outfit. Guitarist Chappy Hull creates songs that feel easy but contain hidden depth, through polyrhythmic sections that combine fret-tapping with quick-picking. Drummer Tyler Coburn pounds away with striking power, cramming impossibly complex beats inside the gridlocked riffs. Fresh off the release of its first vinyl outing, a split seven-inch with Nashville's Prophet Nathan, Gnarwhal will hit St. Louis on the way to the Exploding in Sound showcase on New Years Eve in New York City.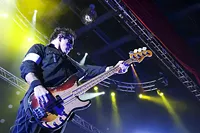 El Monstero Sunday, December 22, 6 p.m. @ The Pageant - $27.50-$42.50 By Kiernan Maletsky From this 2012 feature: The promised apocalypse was not delivered. Not that such a paltry thing as the end of the world could stop El Monstero now. When all signs of humanity have been cast into the fiery pits and the flesh has been rent from every sinner on the planet, the Pageant will be spared and for the rest of post-apocalyptic eternity, the pink beast Monstero will rule over the wasteland.... One of many reasons El Monstero is so unbelievably successful is the theatricality of it all -- it's definitely profitable, but to say it spares no expense on production is a dramatic understatement. It also has to do with the players, all spectacular musicians in their own right, and a long history of success built on success.
Note: Though we wish we could, we can't feature every great show happening in town in just one measly post. Look for plenty more recommendations this Friday in our weekend shows post, and peruse the St. Louis concert calendar for more ideas any time. Let everyone know what else you're looking forward to seeing this week in the comments below, and send show tips any time to clubs@riverfronttimes.com to be considered for inclusion on these lists.
RFT MUSIC'S GREATEST HITS
Remembering STLPunk.com -- How to View the Site Today and Find Your Old Profile Page "Where Did My Dick Go?" The Gathering of the Juggalos' Best Overheard Quotations The Ten Best Dive Bars in St. Louis The 15 Most Ridiculous Band Promo Photos Ever
---