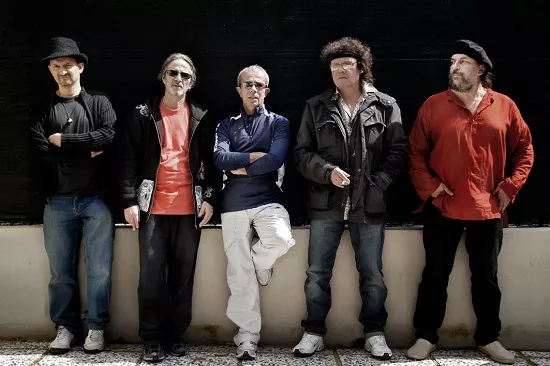 In our print edition this week, we spoke with Maurizio Guarini, keyboardist of prog-rock legends Goblin (performing tonight at 2720 Cherokee). In addition to Guarini, we posed questions to guitarist Massimo Morante, which did not make it into the paper. Luckily, the Internet. Here is that exchange. Please note that English is not Morante's first language, so some of his answers are a little broken.
Kenny Snarzyk: You are best known for your work with Dario Argento, scoring films that include Zombi, Profondo rosso and Suspiria. Were film soundtracks your initial goal?
Massimo Morante: At the beginning we had only begun to compose pop-rock music, then there is gotten the chance to compose the soundtrack for Deep Red [Profondo rosso] and from there we continued with Suspiria, Dawn of the Dead [Zombi], Darkness and many others.
What is your opinion on the state of horror films today? Are there any modern composers in the genre that you enjoy?
Morante: There are one or two, but I prefer not to name names otherwise offend others!
Founding member Claudio Simonetti will not be on the second leg of this tour, but Fabio Pignatelli and Agostino Marangolo are both reuniting with the band instead. Was this planned all along? Or were there scheduling conflicts that caused this shift?
Morante: Everything has been planned since July.
As a band that started on large analog synthesizers, how do you feel about the shift to digital technology?
Morante: We use little technologia; we have many vintage instruments. I think that if you use too much technologia it is a hindrance to the music.
You recently played the Housecore Horror Film Festival, which was put together by Phil Anselmo [Pantera, Down, Superjoint Ritual]. Was this the catalyst to finally do the full U.S. tour, or was the tour already being planned prior to the invite?
Morante: Housecore Film Festival was already in our intentions before the birth of our first U.S. tour.
RFT MUSIC'S GREATEST HITS
The 15 Most Ridiculous Band Promo Photos Ever "Where Did My Dick Go?" The Gathering of the Juggalos' Best Overheard Quotations I Pissed Off Megadeth This Week, My (Former) Favorite Band The Top Ten Ways to Piss Off Your Bartender at a Music Venue
---