Music radio is much maligned in St. Louis. According to many of our friends, local radio stations have heavy, predictable rotations, feature annoying DJs and ignore entire formats. And, yeah, we occasionally agree with those sentiments; we can recall quite a few times when our index finger has gone numb from continuously channel surfing our car's pre-sets. Maybe Elvis Costello was right about radio trying to anaesthetise the way that we feel.
But the radio star isn't dead, despite what the Buggles declared. The greater St. Louis region has around 60 radio stations that focus on music, which means there's plenty of variety if you go digging -- even during certain hours on the stations you already think you know. Moreover, many of these stations stream music online, so you can listen even when you're not in the car. So cancel your SiriusXM subscription and put your iPod away -- we're going to help you find music programming beyond Big Radio's corporate playlists by turning the dial just a few more clicks..
88.1 FM - KDHX
KDHX's significance to St. Louis isn't a secret. After all, the independent 88.1 FM was voted "Best Radio Station" by the readers and the RFT staff in this year's "Best of St. Louis" issue. But if you poll folks about their favorite KDHX shows, you'll get a delightful variety of answers: EDM on "Beep Beep Boop Boop," rockabilly on "The Greaser's Lunchbox," zydeco and calypso on "Howzit Bayou?" and so many more. You know how you open your refrigerator and stare at its contents, unsure of what you're craving? KDHX has around 80 genre-specific shows that can satisfy nearly all of your hunger pangs and still provide plenty of sweet two-tone ska and local music for dessert. This fridge is never empty.
http://kdhx.org https://www.facebook.com/881kdhx
95.5 FM - WFUN
This station has "fun" in its name, and it's not lying! 95.5 FM stands out as an old-school R&B station sandwiched between two album-rock channels. Once the morning show finishes up, you'll be shaking your ass to Prince, the O'Jays, Aretha Franklin and Run-DMC all day long. Be real: when was the last time you heard "Computer Love" by Zapp & Roger on the radio? If your answer is "never," we feel sorry for you. Get thee to WFUN stat!
http://oldschool955.com/ https://www.facebook.com/pages/Foxy-955-FM/113374062026937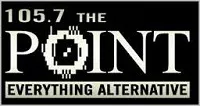 105.7 FM - KPNT
We'll be the first to say that 105.7 FM isn't always our cup of tea; the confused "alternative" format and morning-drive shenanigans induce plenty of eyerolls. But come midday, Donny Fandango's immense music knowledge, varied playlists and affinity for deep '80s and '90s tunes put more than a little grungy pep in our step. And we're not gonna lie -- we're "Wayback Weekend" devotees! But when we're craving something a bit more recent than Nirvana, we count on Les Aaron's Fandango's "New Music Sunday" for a glimpse of the next big things.
http://www.1057thepoint.com/ https://www.facebook.com/1057thepoint
1430 AM - KZQZ
Have you noticed that many FM oldies stations don't really play, well, oldies? They've turned into "superhits" mush with the Beatles, Billy Joel, Boston and Jim Croce. That's all fine and dandy, but where the hell is our sock hop and doo-wop? Time to take our poodle skirt over to the AM side of the dial, where Chubby Checker, Buddy Holly and the Chiffons reign supreme. The golden oldies from the '50s and '60s take center stage daily at KZQZ, with a special all-Elvis hour happening each Sunday night. Rock and roll certainly is here to stay; you just have to look for it, you square.
http://www.kzqz1430am.com/ https://www.facebook.com/pages/KZQZ1430AM/182673746673
94.7 FM - KSHE
For more than 45 years, KSHE has been a national leader in playing progressive and album-oriented rock. Styx, The Who, Tom Petty, Rush and Van Halen are staples on the station, anchored by relevant rock news from on-air personalities with deep knowledge about their favorite acts. But it's Rich Dalton's The 7th Day program that really pulls us in. Every Sunday at 6 p.m., Radio Rich plays full albums without interruption, taking us back to a time when music was judged on complexity and completeness, not just on singles. We schedule grocery runs each Sunday evening, and listening to Led Zeppelin II on the radio gives us an excuse take the scenic route to the store.
http://www.kshe95.com/ https://www.facebook.com/kshe95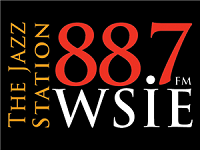 88.7 FM - WSIE
Over the years, listeners have looked to college radio for guidance on what's cool. WSIE carries on the tradition, but you won't find R.E.M. or the Replacements at this station on the campus of Southern Illinois University Edwardsville; instead, you'll enjoy smooth jazz that's perfect backdrop for driving to the mall, writing in a coffeeshop or nuzzling with that special someone at home. While more of a community station than a traditional college station, WSIE still provides training to students, putting their fresh takes alongside programs by longtime jazz aficionados. St. Louis' only jazz station certainly has sax appeal.
http://www.wsieradio.com/ https://www.facebook.com/WSIETheJazzStation
RFT MUSIC'S GREATEST HITS
The 15 Most Ridiculous Band Promo Photos Ever "Where Did My Dick Go?" The Gathering of the Juggalos' Best Overheard Quotations I Pissed Off Megadeth This Week, My (Former) Favorite Band The Top Ten Ways to Piss Off Your Bartender at a Music Venue
---