[image-11]
It's Thanksgiving on Thursday, so plan accordingly! Née and Middle Class Fashion host a post-holiday spectacular to make the most of the weekend. Throughout the week, plenty of fun awaits including the next Tower Groove Records split 7" release, a CD release party for Noisy Boyz and a the Lion's Daughter & Indian Blanket record release. Check out these shows and more in this week's recommendations, and stay tuned for even more picks in our weekend best bets post on Friday.
Negative Approach Monday, November 25, 7:30 p.m. w/ The Casualties, MDC, The Supermen, Antithought @ Fubar - $16 By Daniel Hill In its initial run, seminal hardcore band Negative Approach only lasted a total of three years, but in that short time managed to put an indelible mark on the face of aggressive punk rock. The band's self-titled EP and subsequent LP, Tied Down, are both considered hardcore classics, and vocalist John Brannon's in-your-face stage presence and gruff vocal style would go on to influence countless punk bands that would be formed in its wake. NA reformed in 2006 for Touch & Go Records' 25th anniversary show and now continues to tour sporadically, again hitting Fubar on its St. Louis stop. Joining Negative Approach on this run is the Casualties. You should Google "I won't apologize for being assaulted" and read an article that has been making the rounds in the last couple of weeks. Then, decide whether or not you'd rather stand outside during that opening set.
Cree Rider Family Band Tuesday, November 26, 8 p.m. @ The Gramophone - free By Christian Schaeffer From this 2013 show review: The "family" in Cree Rider Family Band is a relatively small affair -- the singer and guitarist is joined by his fiance Cheryl Wilson on harmony vocals, and handful of friends round out his studio and live band. On the debut One Night Stand, that familial feeling comes through the warmth of his voice and the bucolic breeziness of many of these tunes. He name-checks Merle Haggard and Johnny Paycheck on the fine "Break Free of These Bars," but Rider is too soft-spoken and mild-mannered to be considered outlaw country, and he loves honky-tonk conventions too much for an alt-country tag. He wears a gentle twang in his voice but thankfully lets his clear but gentle delivery ring out.
Tower Groove Records Split 7" Release Wednesday, November 27, 9 p.m. w/ Humdrum, Hearskra-Z, Accelerando @ Schlafly Tap Room - free By Christian Schaeffer From this 2013 Humdrum EP review: I've long admired Humdrum for its rhythmic dexterity -- Mic Boshans enlivens the electro pulses as Née's beatkeeper but he sounds more at home in Humdrum. On a song like "Electric Dice," he sets the timer and then branches into fills and filigrees, including an impressive rhythmic shift near the end. Boshans is able to treat his kit like a lead instrument without coming off as a soloist or a Keith Moon acolyte. (See the band's video performance of "I'll Find You" for last year's Lo-Fi Cherokee sessions to witness this concept in action.) "Vanish" is as close to disco as we've heard Humdrum get, though Andy Benn's psychedelic organ solo owes no small debt to the recently departed Ray Manzarek. Benn stands out as the band's secret weapon this time around. He knows when to get complicated and when to hang back; few keyboardists straddle that divide this well. His performances are an object lesson on why We Are Electricity is Humdrum's best release by a mile -- the band knows better now when to turn up the quirk factor and when to lay out and let the song breathe. All the big-name producers and analog fetishization wouldn't matter without that discipline.
Jon Bonham and Tommy Halloran Jam Thursday, November 28, 11 p.m. @ Mangia Italiano - free By Christian Schaeffer From this 2010 Tommy Halloran album review: In the early part of the last decade, Tommy Halloran led the laid-back swing combo the Ambiguous They, a group that fused the somewhat disparate sensibilities of Irving Berlin, Tom Waits and the Squirrel Nut Zippers. That the band never made much of a mark was always a shame, but Halloran spent the ensuing years hosting open mic nights and playing around town, singing in a cheerfully raspy tone and strumming jazzy guitar chords.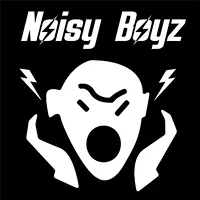 Noisy Boyz CD Release Friday, November 29, 8:30 p.m. w/ Steve Kyle, Dear Genre @ Cicero's - $6-$8 By Christian Schaeffer It's probably best if you don't take Noisy Boyz at face value -- neither the band's name nor its image passes scrutiny. Frontman Calvin Flash wears enough spangly Spandex to really earn his stage name, and the rest of the quartet plays what they call "neo-classic rock," a genre conundrum in and of itself. But there are genuine smiles to be had alongside the smirks -- these guys clearly ingested a steady diet of KSHE Klassics in their youth and have turned it into riff-heavy cock-rock. This is a band that can update Billy Squier's "The Stroke" into a convincing boogie and have the brains to call it "Frottage."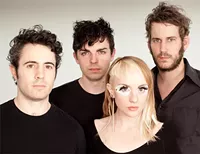 Née/Middle Class Fashion Friday, November 29, 8 p.m. @ Off Broadway - $10-$13 By Allison Babka We're already tired of Christmas tunes (thanks, area radio stations/supermarkets), but the exploding disco ball on the poster for this "Post-Holiday Spectacular" tells us that Née and Middle Class Fashion have something in mind for their double bill that's a little better than "Grandma Got Run Over by a Reindeer." With a Facebook event urging us to iron our party dresses and both bands having released new tunes this year, one can predict a severe happy-glitter-dance explosion -- one that definitely will be needed after Turkey Day with the family. Kristin Dennis of Née and Jenn Malzone of Middle Class Fashion are two of St. Louis' best leading ladies, so even if they decided to bestow us with a rendition of "Funky, Funky Christmas" by New Kids on the Block, we'd happily accept it as a gift. Née reissued its Finches EP on yellow vinyl earlier this year, and Dennis is already working on new songs for an upcoming album. And we recently tapped Malzone and Middle Class Fashion as one of St. Louis' bands that should be famous by now, owing to their hard work and immense talent.
Ha Ha Tonka Friday, November 29, 11 p.m. w/ Making Movies, Hilary Scott @ Plush - $12/$15 By Roy Kasten Since ditching the wholly atrocious name Amsterband for the mildly ridiculous name Ha Ha Tonka, this flagship Americana ensemble has wound up as the auger of the Lumineer phenomenon and the archetype of post-KSHE, Midwestern-rooted rock & roll. This year's release, Lessons, puts some distance between Ha Ha Tonka and its countrified brethren, opting for an everything-plus-the-noisy-orchestral-sink approach that many a Revolver fanatic has tried and failed to master. The band's studio sound may have evolved, but its soul remains in the hills and its live show still knows just one speed: positively breakneck. Ha Ha Tonka had turned its November shows at Off Broadway into a Thanksgiving tradition. Even at the twice-the-size Plush, there's no guarantee this one won't sell out.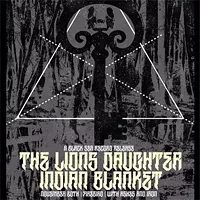 The Lion's Daughter & Indian Blanket Record Release Saturday, November 30, 9 p.m. w/ Ashes and Iron @ The Firebird - $6-$8 By Kenny Snarzyk From "The Ten Best St. Louis Metal Bands": The members of the Lion's Daughter claim no specific subgenre: They simply play metal, and they play it well. Hints of influence by Neurosis, Craft, Darkthrone and the Melvins peek through, while the music gets heavier with each release. Never satisfied, the trio is constantly working on improving its already near-perfect design, delivering a live show that is absolutely punishing. The Lion's Daughter has an upcoming split release with the local folksters of Indian Blanket, which will undoubtedly alienate a lot of the metal purists who have come around over the last few years. And you can bet that the band doesn't give a shit.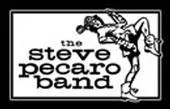 Stevie Ray Vaughan Tribute Saturday, November 30, 8 p.m. w/ The Steve Pecaro Band, The Tony Campanella Band, Jimmy Lee Kennet @ The Pageant - $15-$20 By RFT Staff From this archived Best of St. Louis write-up about Steve Pecaro: As fine a genre as it can be when handled by the right set of fingers and pipes, blues remains a relatively somber musical genre, the stump from which the phrase "crying in your beer" grows. Not so with Steve Pecaro, whose typical house of blues is the 1860's Hard Shell in the 'Lard most Friday and Saturday nights. Blurring the line between blues and flag-torchin' Southern rock, Pecaro's set often scoots into Allman Brothers-Skynyrd-Stevie Ray territory, with the dance floor quickly becoming packed after the first slide 'n' strum. Bedlam really ensues when West County's finest -- big Clint, Sarah and the luscious Weisler sisters -- start belting down concoctions and getting into the groove, which is only truly plausible when Pecaro's bustin' shit up.
Boss Hall Sunday, December 1, 12 p.m. @ Shanti - free By Roy Kasten From this 2012 interview: On a Sunday afternoon in the Soulard neighborhood of St. Louis, you enter the Shanti through the back entrance. It's a smoking establishment, says the sign on the door, rather like a high-voltage warning at the base of the Grand Coulee Dam. Inside, a band called Boss Hall is heading toward the penultimate song of its first set, a familiar Rodney Crowell tune. You could hear ice clink in the bloody marys, save that the ventilators are churning full blast and a couple of barflies won't stop talking to hear what singer Margaret Bianchetta does with the song, and what this band -- unpredictably anchored by its boss, resophonic guitarist Tom Hall -- enables her to do. It's not a big deal, just another band in Soulard, playing one of the best versions of "'Til I Gain Control Again" that's ever been played.
Note: Though we wish we could, we can't feature every great show happening in town in just one measly post. Look for plenty more recommendations this Friday in our weekend shows post, and peruse the St. Louis concert calendar for more ideas any time. Let everyone know what else you're looking forward to seeing this week in the comments below, and send show tips any time to clubs@riverfronttimes.com to be considered for inclusion on these lists.
RFT MUSIC'S GREATEST HITS
Remembering STLPunk.com -- How to View the Site Today and Find Your Old Profile Page "Where Did My Dick Go?" The Gathering of the Juggalos' Best Overheard Quotations The Ten Best Dive Bars in St. Louis The 15 Most Ridiculous Band Promo Photos Ever
---