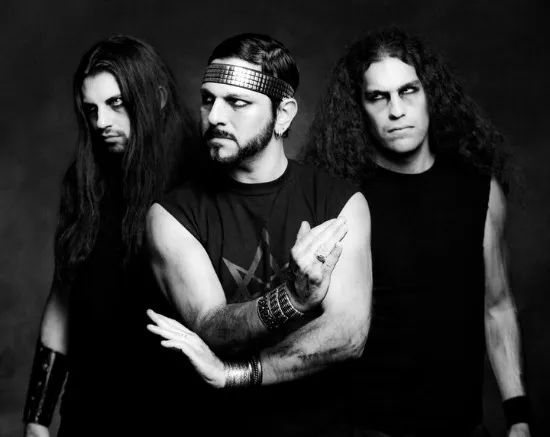 Press Photo
Absu
Looking for a good place to see flashy and exciting music played at high volume, have your mind blown by dark and powerful sounds, or just stomp around like a drunken goon with your shirt off? Then a heavy-metal concert might be just the place for you. Each month I'll be offering my top picks of the upcoming metal shows in town that I think shouldn't be missed. And I'll try really hard not wish death on whatever falseness may be approaching.
See Also: I Pissed Off Megadeth This Week, My (Former) Favorite Band
Absu with VII, Eternium, Terra Caput Mundi, and Xaemora at Fubar November 11 8 p.m. / $12
First and foremost, I must admit that I when I made the trek over to Chicago to see Absu open for Immortal a couple of years ago, I was kind of laughing my ass off through the entire set. No matter how grim and brutal a band is, I just can't help but lose my shit when I see a drummer doing demon vocals and playing really, really fast, while wearing a studded headband that makes his head look like a disco ball. That said, it is also impossible to ignore Absu's legacy as one of the first USBM (that's United States Black Metal for you poseurs out there) bands to burst out onto the extreme metal scene, or the fact there are some killer albums in the band's catalog.
Absu also appeared on the blackest of all movie soundtracks, Gummo, alongside legends including Bathory, Bethlehem and Burzum -- its song was the very first track on the album. So the band is either therefore really important, or the makers of the soundtrack were just going alphabetically. Either way: pretty impressive. Absu will soon release the followup to 2009's Absu and 2011's Abzu with its latest album, Apsu, sometime later this year. Confused? Don't be, because...Satan.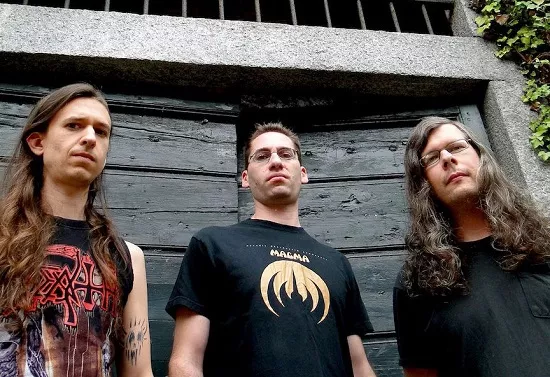 Dysrhythmia, Zevious, the Gorge and the Vanguard Party at Fubar November 12 7 p.m. / $10
Do you love heavy music, have a terrible caffeine addiction and a slight case of A.D.D.? Then, boy, have we got the show for you. Philadelphia's Dysrhythmia has been boggling minds for some fifteen years now with its complex, dizzying progressive instrumentals. The band has been pushing limits and bending musical rules with releases on Relapse Records throughout its career, before a recent move to Profound Lore with last year's highly acclaimed Tests of Submission album. How the trio finds time to tour is a mystery, considering two-thirds of it are also full-time members of Gorguts (who just released one of the most impressive albums of the year). Dysrhythmia's influence in modern metal runs deep, as is evident in opening bands Zevious, the Vanguard Party and St. Louis' absolute tightest metal band, the Gorge. A night of complex rhythms, lighting-fast scales and all-around inventive musicianship is to be expected, along with the occasional bone-shaking groove.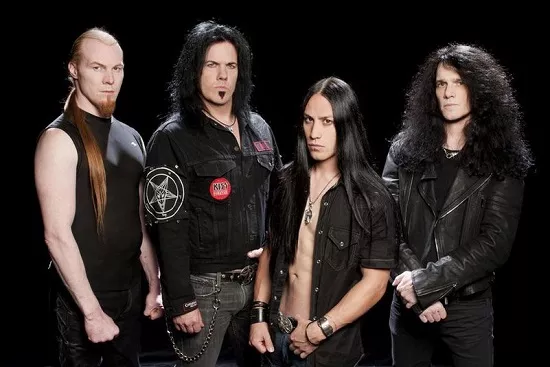 Morbid Angel at Pop's November 13 7 p.m. / $20
Metal fans are some of the most unforgiving people on the planet. Morbid Angel's latest effort, 2011's llud Divinum Insanus, has quickly become the most belittled punch line of an album since Celtic Frost's Cold Lake.The electronica-driven misstep featured songs like "Too Extreme!" and "Destructos vs. the Earth," which, if you haven't heard them, sound just as goofy as their titles imply and are a far cry from the apocalyptic death-metal dominance the band once claimed in the early '90s. Hey, we all make mistakes.
The band is currently on what could be called the We're Sowwy 2013 U.S. tour, where the crushing fan-favorite Covenant will be played from beginning to end to celebrate the album's twentieth anniversary. The video for "God of Emptiness" was even made fun of by Beavis and Butt-head, which somehow I think confirms that this was an important album. The band has also promised an encore of "surprise classic cuts," guaranteeing a setlist so excellent that not even singer David Vincent's fishnet shirts or Nikki Sixx hair can spoil it. Also, Trey Azagthoth is a better guitar player than you.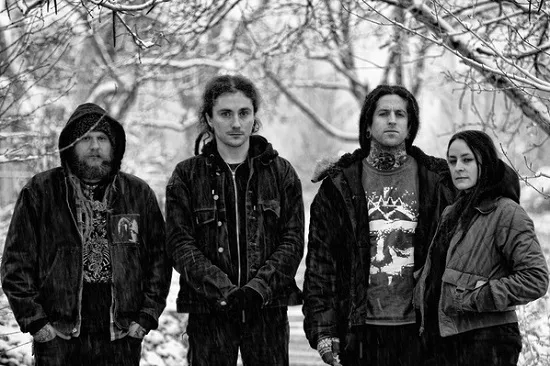 Samothrace at Fubar November 17 7:30 p.m. / $10-$12
"Funeral doom." It's possibly the most intriguing two-word phrase I've heard since "Cheesecake Factory." That scene in Terminator 3 when Arnie carries a coffin on his shoulder and shoots everything in sight may come to mind when the phrase is heard, but that's a little too cheery an image for what this style of metal actually sounds like. If you can't handle slow songs, you're out. If you need to understand any lyrics, see you later. If you've ever played "The Thing That Should Not Be" by Metallica on the wrong RPM and disliked it, well this is not the genre for you.
Seattle, Washington's Samothrace is funeral doom to its molten core, crafting unbelievably heavy tunes that can shatter and uplift with their sheer epic size. With only two full-length releases under its belt since forming in 2006, the band seems to have a less-is-more approach, with St. Louis lucky enough to be one of the few stops on a six-city tour. With the average band's set under the 60-minute mark, I just can't wait to hear which two songs Samothrace will have time to play.
RFT MUSIC'S GREATEST HITS
The 15 Most Ridiculous Band Promo Photos Ever "Where Did My Dick Go?" The Gathering of the Juggalos' Best Overheard Quotations I Pissed Off Megadeth This Week, My (Former) Favorite Band The Top Ten Ways to Piss Off Your Bartender at a Music Venue
---