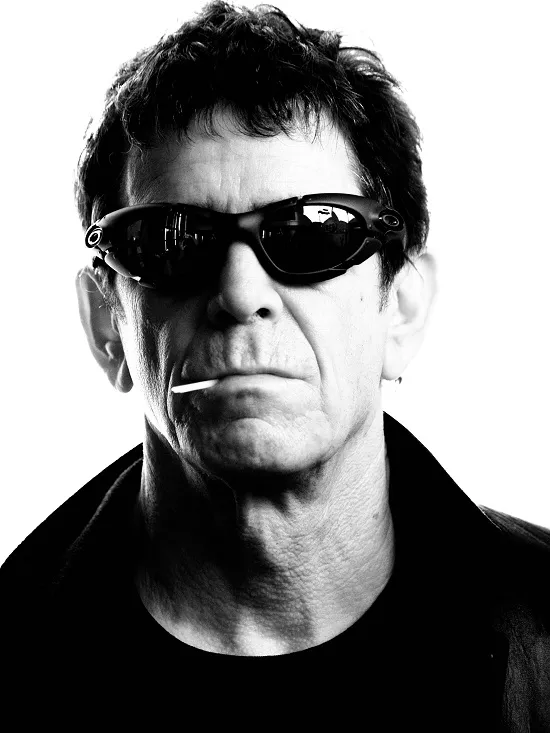 Press Photo via Animal Lab Inc.
RIP Lou Reed
October 27 was anything but a perfect day for Lou Reed fans. As Rolling Stone first reported, the influential rock guitarist and daring songwriter passed Sunday; cause of death has not yet been released.
Through the Velvet Underground and his later solo work, Reed dismissed the fairytale of New York and brought stories of addiction, sexuality, abuse and unfair societal standards to a generation that was ready to move past past the romantic playground of '50s doo-wop. Over the years, countless artists -- from U2 to David Bowie to Weezer -- have declared Reed's pushing of boundaries and his gritty lyrics as influences on their careers.
Musicians around the world lamented the noisy guitarist's passing Sunday, sharing thoughts through social media and news outlets. John Cale, Reed's Velvet Underground bandmate and sometimes-estranged friend, had this to say:
See Also: Linger On: Six Distinctive Lou Reed and Velvet Underground Covers
Local musicians also kept Reed in their thoughts, reflecting on how he had influenced their songwriting and their sound.
"I owe my musical career to Lou Reed and the Velvet Underground," said Jason Robinson of Shark Dad and former frontman for the Orbz. "The idea that rock music could be poetic and banal, the use of a lower singing register, his wit and sense of self-depreciating humor, the cultivated image of someone who truly is doing what they want... All of that shot into my brain and really changed me."
"I loved a lot of his music, but I think the main way he influenced me is by influencing a lot of the musicians that I am influenced by," said Langen Neubacher of the Defeated County. "He's one of the founders of indie rock, as far as I'm concerned."
The Velvet Underground & Nico
Brian Eno once proposed that anyone who listened to the Velvet Underground's first album The Velvet Underground & Nico was inspired to start a band. Gerald Good, owner of Physics Punk Pedals and formerly of Aquitaine and Bulletpop, appreciated that Reed set a new example for would-be musicians.
"The same thing was said about the early Sex Pistols. What both had in common was a primitive style of playing that showed that having musical training and playing established styles of music was not the only avenue to be a musician."
"I've been a huge fan of the Velvet Underground since I initially heard them, probably about fifteen years ago or so," Good continued. "When I decided to try and learn how to sing and play guitar at the same time, the first song I was able to do that with was 'Sweet Jane.'"
Continue for thoughts from Tom Morello, Snoop Dogg, the Pixies and more.
Artists took to social media Sunday to express their sadness over Reed's passing as well as their appreciation for his talent. Below, we've compiled Twitter tributes and remembrances from musicians and performers of all genres.
Weezer (@weezer)
Tom Morello (@tmorello)
Simon Le Bon (@simonjclebon)
Amanda Palmer (@amandapalmer)
Neil Patrick Harris (@actuallynph)
Richard Marx (@richardmarx)
Iggy Pop (@iggypop)
Alex Kapranos (@alkapranos)
Snoop Dogg (@snoopdogg)
Cedric Bixler Zavala (@cedricbixler_)
Nikki Sixx (@nikkisixx)
The Pixies (@pixies)
Miley Cyrus (@mileycyrus)
Mike Doughty (@mike_doughty_)
Josh Groban (@joshgroban)
---