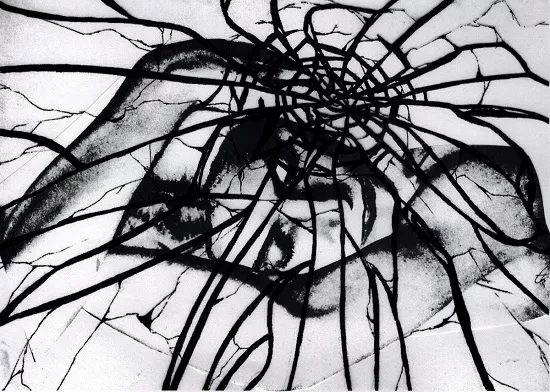 Autonomy / Doom Town Split LP trendisdead.bandcamp.com
Local purveyors of ragged gloom-rock Doom Town have toured both far and near -- the band's European tour diary is worth revisiting on its web site. Such touring has led to fruitful relationships with regional and international acts. This fall, the band released a split seven-inch with Hamburg, Germany's No More Art, and this month finds the quartet filling up a whole side of an LP, with Carbondale's Autonomy occupying Side A.
See Also: Doom Town to Release Two Slabs of New Vinyl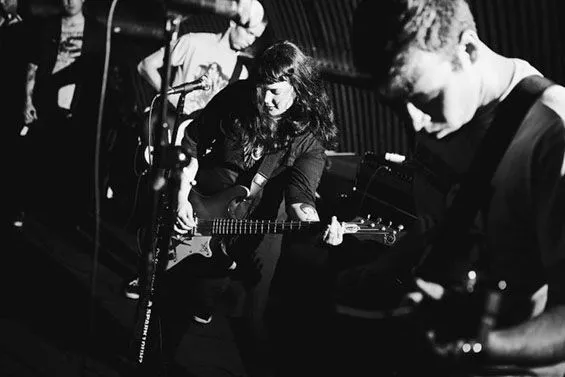 Mateus Mondini
Doom Town's Ashley Hohman and Ben Smith.
As singer and bassist Ashley Hohman told RFT Music over the summer, the bands decided to share the LP in part to cover each others' namesake songs, so Autonomy takes a pass at the Wipers' "Doom Town" while Doom Town knocks out the Buzzcocks' "Autonomy." Even a split single of just those two songs would have been worthwhile, but it's the other ten songs here that show where these bands intersect and diverge.
Autonomy is both more raw and more tortuous with its approach, pulling from the darker corners of New Wave as well as hardcore's relentless drive. The pneumatic thud of "Uncanny Valley" has just enough of a hitch in it to be unsettling, and the guitar tones throughout the band's side can be piercingly aggressive at one moment and echo the fraying melodicism of a Martin Hannett production the next.
Side B belongs to Doom Town, and the band cuts through the atmospherics of Autonomy's six songs with an immediate thrash and thrum. Hohman and guitarist Ben Smith trade vocals back and forth on opening cut "Eternal Stare," which helps to compound a momentum that never really relents until the groove spins out.
See page two for the rest of our review.
Autonomy - "Bellamy Salutes" video.
Hohman remains a beguiling vocalist with an ever-increasing ability to contort her voice and push it to bigger places, even in a bash-em-out punk band. Smith's songs, "Revenge" in particular, rely more on speed to make their impact, but as he pushes his voice to its lower limits, a stentorian baritone emerges that imbues Doom Town's urgency with no small amount of gravitas.
Check out a track from Doom Town's side of the split below:
Want your CD to be considered for a review in this space? Send music c/o Riverfront Times, Attn: Homespun, 6358 Delmar Boulevard, Suite 200, St. Louis, Missouri, 63130. Email music@riverfronttimes.com for more information.
RFT MUSIC'S GREATEST HITS
The 15 Most Ridiculous Band Promo Photos Ever "Where Did My Dick Go?" The Gathering of the Juggalos' Best Overheard Quotations I Pissed Off Megadeth This Week, My (Former) Favorite Band The Top Ten Ways to Piss Off Your Bartender at a Music Venue
---