Neko Case - Sunday, October 20 @ The Pageant
This week check out Alexis Gideon, Bill Callahan and Gateway to the West Fest to start things off. After that, gear up for a crazy weekend including one of the busiest Sundays we've seen in some time. Read on for multiple picks from our critics, and, as always, stay tuned to our weekend post for even more picks.
Patty Griffin Monday, October 14, 8 p.m. w/ Scott Miller @ The Pageant - $32.50/$40 By Roy Kasten From this 2010 show preview: Of all the major contemporary country folk chanteuses, Patty Griffin is second only to Emmylou Harris in having negotiated the star machinery of Nashville, crossed over to rock and coffeehouse audiences, and adhered to a personal and spiritual vision. Her songs as covered by the Dixie Chicks ("Top of the World," "Let Him Fly") and Martina McBride ("Goodbye"), among other mainstream singers, may be her best-known lyrics, but if you haven't heard her rich, rising alto sing them, you don't really know them at all. Her music is faith-based but never fundamentalist, in touch with higher powers, deeper mysteries and an unwavering commitment to craft.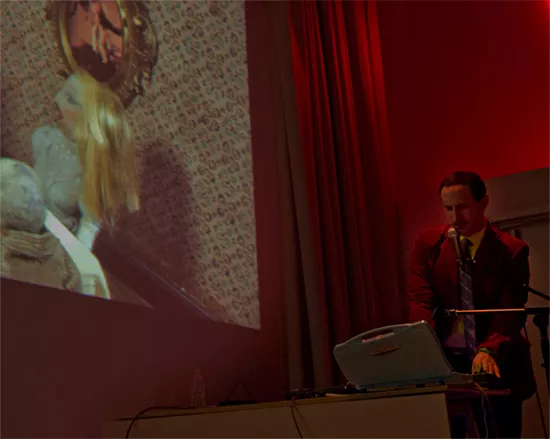 Alexis Gideon Tuesday, October 15, 8 p.m. w/ Googolplexia, Key Grip, Eric Hall @ Foam - $5 By Mabel Suen Concert-goers craving some multi-sensory stimuli need not look further than Foam for artist Alexis Gideon's stop in St. Louis. Gideon shows the latest in his "Video Musics" series, entitled Floating Oceans. During the performance, he will project his 38-minute stop-motion animation video opera paired with live musical accompaniment. Gideon syncs up his pre-recorded audio compositions, embellishing them with live rapping, singing and spoken word.
Bill Callahan Wednesday, October 16, 8 p.m. w/ Circuit Des Yeux @ Old Rock House - $13-$20 By Christian Schaeffer Since his gradual sloughing-off of the Smog mantle, Bill Callahan has made albums that veer increasingly toward a kind of lonely naturalism -- he's at home in the world as well as in his head. Dream River, his latest, has both the bucolic feel of big sky country and the wisdom of someone who has been writing and recording sui generis songs for almost 25 years. "I really am a lucky man," he sings on "Small Plane," and here the narrative distance between the singer and his song feel shorter than ever. Circuit Des Yeux, the project of Haley Fohr, will open the show with songs from her forthcoming (and delayed) release Overdue.
Staer Thursday, October 17, 9 p.m. w/ Child Abuse, Yowie, The Conformists @ Schlafly Tap Room - free By Mabel Suen Staer hails from Norway, and Child Abuse calls New York City its homebase. The two experimental-rock bands come together for a U.S. tour, a heavy combination that's sure to scramble brains. Staer pairs booming, looming basslines and erratic drumbeats with noisy, purposeful guitar manipulations. Child Abuse grinds similar components together with synth keys instead of guitar strings, pummeling odd rhythms in perfect synchronization over brooding, breathy vocals. Get completely creepy with a lineup full of monstrous, math-infused music. St. Louis experimental mainstays Yowie and the Conformists lend opening support and never fail to freak us out with their strangely addictive sounds.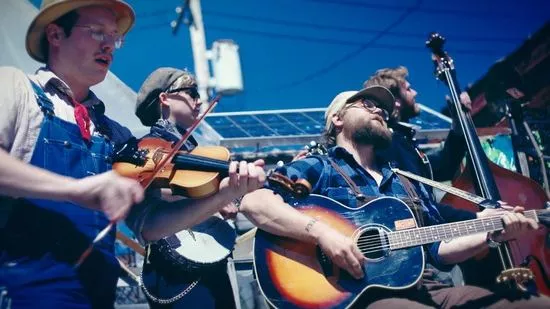 The Hobosexuals Friday, October 18, 10 p.m. w/ Whsky Gngr, Barely Free @ Livery Company - free By Ryan Wasoba From the 2013 RFT Music Award Nominations: The self-proclaimed "outlaw country" outfit fronted by Ryne Watts and Coop Cooper wears overalls onstage and sings vulgar ditties about sex, weed and moonshine. Oh, and it also had the gall to not only think of but agree to the moniker "the Hobosexuals." Perhaps the only thing the group takes seriously is its headfirst commitment to spaghetti-Western tunes, ranging from bar-fight enabling anthems to gin-drenched ballads for lonely nights at the saloon. The Hobosexuals recently celebrated a seven-inch on St. Louis' Big Muddy Records, a release format that actually seems futuristic for a band whose music could exist on yellowed player-piano rolls.
Gateway to the West Fest Friday, October 18, 5 p.m. Saturday, October 19, 12:30 p.m. @ Fubar and The Mad Magician By Jimmy Eberle From "The Best St. Louis Punk/Hardcore Shows: October 2013": After another year of planning, Adam "The Devastator" Greer and Donna Klein's hard work and badgering of killer hardcore/punk bands has resulted in another Gateway to the West Fest. There are too many bands playing between the two days to give equal coverage in just a paragraph, but most notable is that legendary Boston hardcore band Slapshot has been added as the headliner at the end of Saturday. The Mad Magician will be experiencing its first gigantic influx of two-stepping stage dive maniacs. Among the tons of bands will be the SNAFF reunion and Bracewar's fast, full-scale assault on anything that doesn't know how to mosh.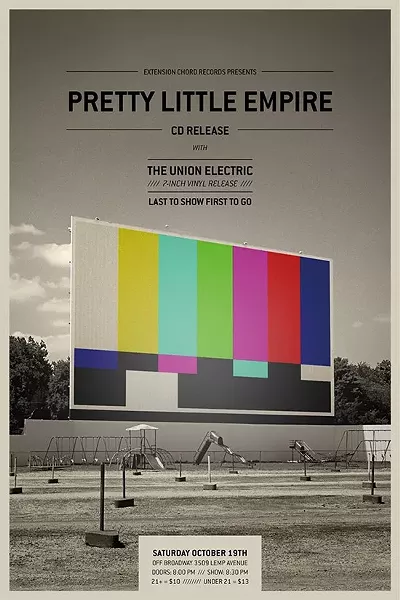 Pretty Little Empire CD Release w/ The Union Electric 7" Release, Last to Show First to Go Saturday, October 19, 8:30 p.m. @ Off Broadway - $10-$13 By Allison Babka From the 2013 RFT Music Award nominations: Does Pretty Little Empire really belong in the Americana category? Eh, not really. If we had a Run-Down-A-Hill-While-Holding-Hands-With-Your-Love-And-Feeling-Like-Your-Heart-Might-Fly category, that might be a better fit. That's not to say that PLE's songs all have happy endings -- far from it. There's plenty of misunderstanding, regret and release in singer-songwriter Justin Johnson's words. But Johnson, Wade Durbin (bass), William Godfred (guitar) and Evan O'Neal (drums) come together in such a frenzied Voltron of talent and emotion -- on the albums, sure, but especially during the band's live shows -- that you can't help but feel starry-eyed even during the melancholy tunes. Our prediction: At least one song from 2010's fabulous Reasons and Rooms will end up in a cell phone commercial about long-distance romance.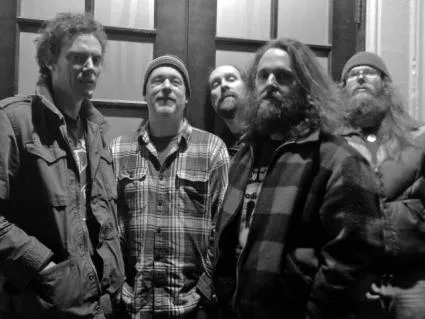 Built to Spill Sunday, October 20, 7:30 p.m. w/ Lee Renaldo and the Dust, Slam Dunk @ The Firebird By Jaime Lees Built to Spill usually spends its summer playing headlining spots at major music festivals like Lollapalooza and Pitchfork, but this Sunday it brings its big, professional indie rock to the Firebird. Though probably not adjusted to playing under such a tiny roof, the Boise band's crowd-winning songs will impress in any location. Opening up the show is another big name: Lee Ranaldo and the Dust. Ranaldo's solid solo work after the breakup of his career-defining band has earned him a reputation as the George Harrison of Sonic Youth. Like Harrison, Ranaldo's solo music is reflective yet experimental. On his latest release, Last Night on Earth, he maintains his signature sound -- beautifully warm songs with an undercurrent of teetering uneasiness -- and builds on it with layers of avant noise-pop.
Neko Case Sunday, October 20, 8 p.m. w/ Karen Elson @ The Pageant - $30-$32.50 By Christian Schaeffer Neko Case's new LP has an unwieldy seventeen-word title, but its dozen songs are the tightest approximation of the themes and sonics she's been perfecting over the past fifteen or so years. On The Worse Things Get..., Case returns to the tightening gap between dichotomies: animal and human natures, gender identity, good and evil. "I'm not fighting for your freedom," she sings on opening cut "Wild Creatures," "I am fighting to be wild." That Case can express her animal spirit within whip-smart and slow-burning American music is just more proof of her alchemy.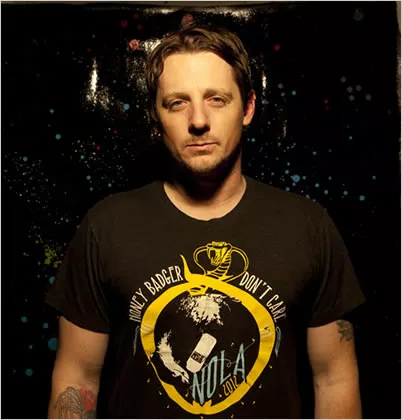 Sturgill Simpson Sunday, October 20, 8:30 p.m. w/ Dustin Clark @ The Gramophone - $7/$10 By Roy Kasten Kentucky-born, Nashville-based songwriter Sturgill Simpson takes a perverse pleasure in being "too country" for country radio. Hell, he's too country for Americana radio, but that hasn't stopped the self-proclaimed King Turd of Shit Mountain from making the latter take notice and the former quiver in boots that wouldn't know shit from swing, Swift from soul. On his 2013 album High Top Mountain, Simpson proves he has soul and his own brand of swing, with an outlaw slur and coal-country storytelling swagger, part Waylon Jennings, part renegade bluegrass, and all hardcore, no-bullshit country. Speaking of hard country, St. Louis' Doc Ellis Band will open with drinking songs of the buy-one-shot-get-three-free variety. Pace yourself.
Note: Though we wish we could, we can't feature every great show happening in town in just one measly post. Look for plenty more recommendations this Friday in our weekend shows post, and peruse the St. Louis concert calendar for more ideas any time. Let everyone know what else you're looking forward to seeing this week in the comments below, and send show tips any time to clubs@riverfronttimes.com to be considered for inclusion on these lists.
RFT MUSIC'S GREATEST HITS
Remembering STLPunk.com -- How to View the Site Today and Find Your Old Profile Page "Where Did My Dick Go?" The Gathering of the Juggalos' Best Overheard Quotations The Ten Best Dive Bars in St. Louis The 15 Most Ridiculous Band Promo Photos Ever
Follow RFT Music on Twitter or Facebook. Follow RFT Music editor Daniel Hill on Twitter too, if you are into that sort of thing.