Getting your celebrity gossip from "TMZ" is soooooo 2009, dude. Each Thursday in "Twitter Litter," RFT Music rounds up the week's best meltdowns, ego battles and WTFness from rockers, rappers and DJs who aren't afraid of a little hashtag action. It's time to take out the trash.
We don't often discuss SPORTZBALLLLLL here at RFT Music (eh, it happens), but even we know it's awesome that the St. Louis Cardinals (including some of history's sexiest) are heading to the NLCS yet again. A Game 5 win after an evenly matched, hard-earned series with the Pittsburgh Pirates tastes pretty damn sweet, and we're not the only ones who think so!
See also: "Twitter Litter" archives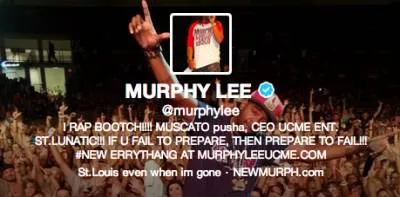 Our hometown hero Murphy Lee (@murphylee) usually closes out each edition of "Twitter Litter" with wise words, but the dude was excitedly reppin' at last night's game, so we're giving him opening honors:
We agree -- David Freese IS the shit! We love him even though he does terrible commercials for Imo's, like this one and this one.
And we're not sure if Murph filmed this during David Freese's or Matt Adams' home run, but we're sure glad he caught it:
Not everyone is as excited as Murph about a Cardinals win, though. Ben Gibbard (@gibbstack) had high hopes for the Pirates, history's perpetual underdog:
Do the Cards count as having "bloated payroll"? We don't think so, but whatever. Some of us grew up back East with the Pirates as our hometown team, so we feel Gibbard's pain. But it's still nice that the Buccos shook off that twenty-year losing streak, yeah?
Murphy Lee isn't the only local musician getting some sports action. The St. Louis Blues apparently have been playing Greek Fire (@greekfireband) during games, according to fan tweets that the band retweeted:
Plus Tef Poe (@tefpoe) is now a Blues fan: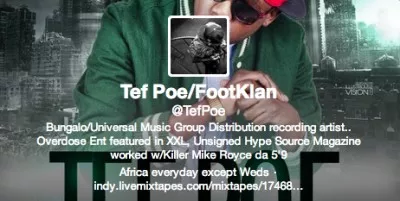 If sports and music keep making sweet love like this, we might have to make room in our concert tees dresser for a jersey or two. Quelle horreur!
Continue for Nelly's comic-book fight, the Miley/Sinead feud and adorable kids.
We're delighted to learn that our buddy Nelly (@nelly_mo) is quite the nerd! And we can't help but agree with him that Man of Steel is dreck and Superman deserves better: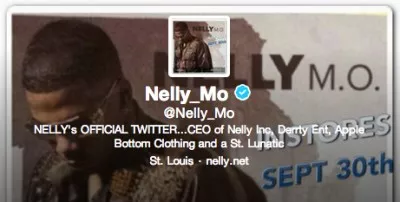 But then Nelly lays into fans about the merits of other characters:
We never thought we'd say it, but damn, Nelly's giving us a nerdboner. It's gettin' hot in herre!
Miley Cyrus (@mileycyrus) is in the news again (Why, God, why?), this time for fighting with Sinead O'Connor on teh interwebz.
Basically, O'Connor posted an open letter to Miley on her website suggesting that she not go down a trashy path when looking for attention. Ms. Bangerz screamed "Eff you!" by posting tweets from two years ago when O'Connor was looking for help with severe mental disorders (dragging poor Amanda Bynes into this crap):
And O'Connor was all "WTF? That was harsh, and I'll tell you so in another open letter! And another!" And Smiley Miley was all "Whatevs, old lady!"
And then Cyrus went on Today, and then Amanda Palmer horned in and wrote her own open letter, and then... Cripes, this is exhausting. Can we all just go to separate corners and play with foam fingers already?
We need a breather. How about some adorable children who aren't tarted up or twerking?
Mariah Carey (@mariahcarey) and her family enjoy the never-ending Disney boat ride:
And the spawn of Travis Barker (@travisbarker) is wearing a Transplants shirt!
Whew. We don't predict much twerking from that one!
RFT MUSIC'S GREATEST HITS
The 15 Most Ridiculous Band Promo Photos Ever
"Where Did My Dick Go?" The Gathering of the Juggalos' Best Overheard Quotations
I Pissed Off Megadeth This Week, My (Former) Favorite Band
The Top Ten Ways to Piss Off Your Bartender at a Music Venue
Follow RFT Music on Twitter or Facebook. Follow RFT Music editor Daniel Hill on Twitter too, if you are into that sort of thing.