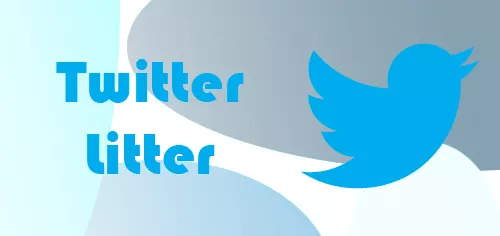 Getting your celebrity gossip from "TMZ" is soooooo 2009, dude. Each Thursday in "Twitter Litter," RFT Music rounds up the week's best meltdowns, ego battles and WTFness from rockers, rappers and DJs who aren't afraid of a little hashtag action. It's time to take out the trash.
CATFIGHT! DUDEFIGHT! WHATEVER! THIS IS WHY "TWITTER LITTER" WAS CREATED! Kanye West (@kanyewest) has a huge beef with late-night host Jimmy Kimmel (@jimmykimmel). West recently gave a BBC Radio 1 interview in which he called himself the biggest rock star in the world. Kimmel naturally thought this was hilarious, so he had kids reenact the interview:
But West didn't like being the butt of Kimmel's joke, so he Hulked out -- on Twitter. West went on an all-caps tirade insulting Kimmel's comedic chops, his bromance with Ben Affleck and his ability to get pu... uh... lady sleeping partners. #ALLDISRESPECTTOJIMMYKIMMEL, people! Kimmel began responding to Kanye's tweets, because OF COURSE he did:
At one point, Josh Groban (@joshgroban) asked if he could help alleviate the friction with West, and Kimmel kindly reminded us of this gem:
Kimmel addressed his new "rap battle" with West on his show, Jimmy Kimmel Live! (video here), and all was well... or so it seemed. Just after that, West committed a social media faux pas -- HE DELETED HIS TWEETS! Not all of them, of course; just the ones about Kimmel. Entertainment sites are speculating that West's wife Kim Kardashian forced Yeezus' hand because of all the bad publicity he generated. That, and because the whole thing is effing ridiculous.
Can you handle page two after that epicness?
The Wavves (@wavves) dudes were up to some wacky hijinks in a church:
They also pondered a question as old as time:
Glad that's settled.
Tef Poe (@tefpoe), one of St. Louis' best rappers and an RFT Music contributor, was thrilled when hometown guy James Irwin (also known as Rubix) wowed the judges on this week's episode of "The Voice." But Poe's not too pleased about how some local musicians are reacting to the news:
He's got some wise words for those bandwagon musicians:
Word. But this doesn't mean we have to like Adam Levine now, right?
Our hometown hero Murphy Lee (@murphylee) supports local musicians. Murph hasn't forgotten the guy who helped launched his career: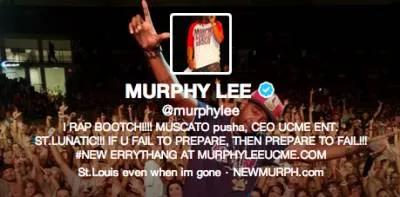 But, man, you'd better not compromise his food:
Hey, Murph, our Veggielante has a few vegetarian suggestions for our favorite tweeter!
RFT MUSIC'S GREATEST HITS
The 15 Most Ridiculous Band Promo Photos Ever "Where Did My Dick Go?" The Gathering of the Juggalos' Best Overheard Quotations I Pissed Off Megadeth This Week, My (Former) Favorite Band The Top Ten Ways to Piss Off Your Bartender at a Music Venue
Follow RFT Music on Twitter or Facebook. Follow RFT Music editor Daniel Hill on Twitter too, if you are into that sort of thing.