This year's Best Of St. Louis issue has hit the streets, and as in the past, we chose a winner for best solo hip-hop artist of 2013. But there's more than just one rapper worth your time, and many of them were winners in previous years. So here's our top ten-ish (OK, thirteen; we kept thinking of more) list of best St. Louis solo hip-hop artists. (This list is in random order, with the exception of the top spot.)
See also: St. Louis concert calendar
Bo Dean We all know branding and marketing is important, especially in the rap game, and Bo Dean has done an exceptional job of branding his image. The man is commonly known for or remembered by most of his fans for this Afro. Sure, his hair style is ambitious (and stylish), but he also an incredible wordsmith. His mashup series is a remarkable showcase of skill, as Bo is truly capable of demolishing any track that is placed in front of him. He's a special type of emcee with a once-in-a-lifetime type of talent. His latest mixtape with DJ Smallz is nothing short of a cult classic. His crew members Step or Get Left all carry their own charisma as they contribute an energy that is similar to the early '90s Wu Tang Clan, with a rough, rugged and raw 36 Chambers type of vibe. Bo Dean is one of the most important lyricists we have in the underground scene today. He's not only a talented rapper, but he is also a visionary, a hustler and, to make his story even more rare, a first-year teacher. Imagine this: Your favorite rapper is also a teacher. Google his latest work TriAtomic with Domino Effect; you won't be disappointed.
* * *
Kenny Knox Kenny Knox is one of the most respected gangster rappers in the history of St. Louis. He has a no-nonsense approach to the beat and a distinctive delivery that cannot be easily imitated. Kenny Knox is a rapper's rapper trapped in a gangster's body. Recently he leaked a sea of songs from his highly anticipated 3Pac project. He can easily switch lanes and hop on a track with a group of battle emcees, or he can write a compelling, story-driven narrative educating the listener about the woes of street life. He also has double-time duties as an actor and visionary or activist. The message he stencils in his rhymes often showcases an unapologetic overtone and a vengeful way of thinking. He was shot and left for dead, yet he survived, so his music carries the energy of a guy who realizes he can be murdered for rapping under such a violent guise. This is gangster music filled with consequences but very little remorse. Kenny Knox is a gangster-rap artist often heard over crisp new era styled production with hardbody beats and a very loud battle cry.
* * *
Rockwell Knuckles A hybrid mixture of everything we love about hip-hop music, Rockwell Knuckles hails from north St. Louis and can write any kind of rap song the human mind can think of. His projects are often emotional roller coasters. His persona is that of a dark hero who discovered rap at a young age and allowed his talent to drive him crazy. His music often carries a sing-songy approach, followed by rhyme schemes and melodies supported by his deep vocal baritone. He is the type of emcee tastemakers would compare to Lupe Fiasco, yet his music has a range comparable to the late-'90s greats. Knuckles moved to Brooklyn, New York, for a spell, but he has now returned home fresh off the heels of signing his indie record deal with XMG. As of now he is labelmates with stellar greats such as Mickey Factz and Kanye West's cousin Tony Williams (a.k.a. the residential G.O.O.D. singer featured on every Kanye West album). His versatility and dynamic stage performance are his calling cards. He created a masterpiece with his Choose Your Own Adventure mixtape, which despite being released years ago, is still referenced by his fans as one of the Holy Grails of St. Louis rap music. The lead single from this project "Government Name (Spontaneous Lover)," produced by Trifeckta, grew legs and over the course of time has became a cult classic in our city.
Saint Orleans To be successful in St. Louis hip-hop you need a club anthem. To change the world you need a versatile catalog and the ability to entertain any type of crowd you're placed in front of. To create a buzz and make yourself one of the most sought-after rappers in the city, you need a self-reliant work ethic. Saint Orleans has all of the above. As the newest member of the Force crew, he has merged powers with one of the most recognized collectives in the St. Louis area to broaden his profile. His hit single "We Don't Luvem" is a St. Louis classic and will be played in this city by clubgoers and DJs forever. The difference is Saint Orleans is not a club rapper. He hails from New Orleans and moved here many years ago to flee the violence of the Big Easy. His rap name, Saint Orleans, pays homage to both cities. He has organized and released a very successful clothing line with his self-made crew Aviator Gang, which has also helped his partner M-Eazy release a few noteworthy singles and a solo mixtape. His latest project, Top Shelf, gives us more than a few reasons to be on high alert when it comes to watching his growth. Without fail, Saint Orleans will out-rap you, get more radio spins than you and easily out-work you. He often foot-soldiers his own mixtapes and can be caught in traffic distributing his music to eager fans. His performances are energetic and magnetizing. Saint Orleans should be everyone's favorite rapper.
* * *
MC Keem Whether you're talking about club music, lyricists or gangster-rap music, you can't mention St. Louis rap and not mention this man. He fits perfectly into every mold. He created a song many moons ago called "Thick Wit It," which has developed over the course of time to be just as classic in St. Louis hip-hop as Nelly's lead single from Country Grammar. Keem (formerly known as Hakeem Tha Dream) has created sonically perfect St. Louis party music, writing heartstring-pulling, compelling stories. Ciphers and battles? He's done that as well. He has showcased a level of versatility many can't even fathom: Keem, without a shadow of a doubt, is a St. Louis rap legend. Anything he touches in this city works out in his favor. He can rhyme better than most rappers you will encounter, yet for some reason people resist giving him the proper credit he deserves -- while continually dancing to the music he creates. He recently spit a freestyle over Migo's track "Versace," which received airplay on the radio as if it were the official remix. These days you can hear Keem on the Lou Gotti Boyz lead single "Twerkaholic" with Laudie and Luey V.
* * *
Stevie Stone Stevie Stone is from St. Louis and signed to Tech N9ne's label Strange Music. He tours with Tech N9ne and collaborates with him on a regular basis. But local media tends to ignore the fact that we have a rap artist signed to the biggest indie-rap label in the country living right here. Stevie Stone is a true success story, finding his potential every day. If he's signed to Strange, theres no need to wonder about his rapping ability. He's worked hand in hand with St. Louis underground fixture Spaide R.I.P.P.E.R. and is partially the reason Phat Buddha Studios can claim dominance over the downtown area. Stone is not your typical St. Louis rapper. He has slowly built an empire off the radar as a indie artist while releasing albums and touring the world. His music is different but engaging; his performances are designed for stadium audiences.
T-Dubb-O This is one of those special once-in-a-lifetime type of rappers. T-Dubb-O is a pit bull waiting to be unleashed. As an emcee he has represented St. Louis on the national battle-rap platform, but he can also make quality records. He will chew your head off with exceptionally angry metaphors. He has collaborated with the likes of underground heros such as Pastor Troy and Rip the General. He is one of the brightest stars in the St. Louis underground, patiently awaiting his moment to take his talents to a higher plateau on the national stage. T-Dubb-O can rap and he does it unbelievably well. He's a cross between an educated battle rapper and a young gangster rapper who hasn't quite left the life alone yet, resulting in music that hip-hop fans enjoy.
* * *
B-Magic Right now this man's name comes up in various rap conversations across the city on a daily basis. He's a natural comedian/battle emcee. Most battle rappers are loud, angry and aggressive, but B-Magic has a more relaxed and polished approach. He made Rosenberg Raw look like a child in their legendary battle. He doubles his duties behind the scenes as a video director. These days, B-Magic is building a name for himself as a underground folklore legend of sorts. He is no stranger to the national stage, and he might be the best battle emcee we have to offer the world. He has a natural coolness about himself, and he doesn't immerse himself in a sea of gimmicks. We could easily see B-Magic being the unlikely house guest on a sitcom one day.
* * *
Laudie Atlanta native Future began his career in our city's underground scene. He's a world-renowned superstar, working with the likes of Rihanna, Drake and Lil Wayne. Many people outside of St. Louis don't realize Future was once in a group with a young man by the name of Laudie, who is equally, if not more talented than his former group member. He wears two hats as both producer and rapper and has worked with platinum-selling artists such as Rick Ross and Bun B, all while maintaining his crown-holder status as a true and living independent music king. His current lead single "Y.A.Y.O." is receiving rotation in multiple radio markets across the country. It is a common belief among St. Louis clubgoers that Laudie is brilliant producer and can create hits at his leisure. When the stars come to St. Louis, they leave with a track or two produced by Laudie.
Indiana Rome Rome was once described in the Riverfront Times as "the less imaginative" member of the Force. It's often difficult to queue into his universe because you're uncertain where to find him due to his knack for collaboration projects (Gas House Gang, ThisIstheDope, Eastern Conference Finals w/ William H, Thug Friends), but once we locate him and enter his world, we discover that his mixtapes often carry heavy 808-induced production and rhymes schemes inspired by our favorites. His music is layered, with undertones paying homage to Pimp C all while being supported by an immaculate soundscape of sample-based production. His rhymes are usually flawlessly pieced together and he makes most of own beats, which makes him a true hidden gem in the studio. His production is comparable to the early days the Three Six Mafia sound. Indiana Rome is one of the most gifted rappers in the St. Louis music scene today. You can hear growth in his music from project to project, and his music videos have become his virtual calling card.
* * *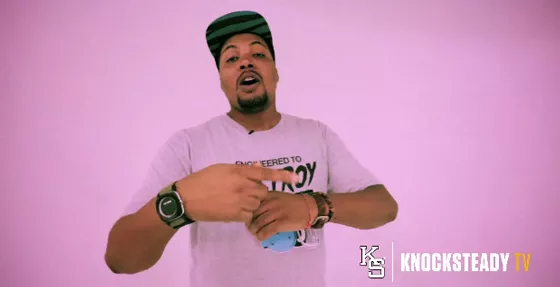 Black Spade Black Spade does not want to be lauded as one of the best hip-hop artists in St. Louis. If he had his druthers, he would share the honor with a dozen different members of his crew. And while all of them are incredibly talented artists in their own right, Spade's on another level. His production work, done under the name Stoney Rock, sounds like the futuristic hybrid of J Dilla and Madlib. His rhymes are sincere and insightful. His singing is a soulful style all its own. His projects fuse the divergent styles of several Force members into a cohesive work of art. And so Spade deserves his praise -- not just for being one of the best, but also for bringing the best out of his peers.
* * *
Tef Poe When KDHX (88.1 FM) launched a billboard campaign featuring local artists, Tef Poe was an obvious choice. He is one of the largest personalities in St. Louis music, from his thoughtful columns in this publication to calling out Archfront Media for screwing him over on his opening set for Rakim. Tef Poe only seems like a shit-stirrer because he has turned his lack of a filter into an aesthetic, and in the tradition of polarizing figures like Kanye West and Tyler the Creator, he has the flow to back it up. Need proof? Check out his Hero Killer mixtape, fresh off the heels of last year's excellent War Machine II and a winning streak on BET's 106 & Park Freestyle Fridays competition.
Nick Menn This year's Best of St. Louis winner for Best Hip-Hop Artist! The Doorway collective (voted Best Hip-Hop Group in this year's RFT Music Awards) contains no shortage of talent in its ranks, but Nick "Whiteout" Menn stands out among the standouts. Maybe that's the result of his energetic delivery, dense rhymes or effortless flow -- when performing as a group, Menn's rapidly delivered verses turn heads, and his onstage charisma makes clear that he enjoys what he does. The members of Doorway are known for imbuing everything they do as a group with positivity, and Menn in particular uses his platform as a hip-hop artist to address serious social issues, specifically heroin use and addiction. A Fairview Heights, Illinois, native, the rapper has seen many in his hometown fall victim to heroin, resulting in the release of the song "HeroInside" on his 2012 mixtape Kush & Kung Fu. The song's title has since become the name of an organization founded by the members of Doorway to raise awareness about the evils of the drug. Visit HeroInside.org for more information.
See also: 50-Plus St. Louis Hip-Hop Artists You Should Know
Want access to our Best Of picks from your smartphone? Download our free Best Of app for the iPhone or Android phone from the App Store or Google Play. Don't forget to check out the full Best of St. Louis® online at bestof.voiceplaces.com.
---