This year's Best of St. Louis issue has hit the streets and this year like previous years (last year, 2011, 2010, 2009, 2008, 2007, etc.), we chose a winner for best punk band of 2013. But there's more than just one punk band worth your time, and many of these bands were winners in previous years. So here's our top ten list of best St. Louis punk bands. (This list is random order with the exception of the top spot.)
See also: St. Louis concert calendar
Shaved Women Shaved Women is one of the city's best hardcore punk bands. The most apt description of the band's sound would if you gave an earthquake a bunch of drugs and turned it loose in a battle against a hurricane. Each song on Shaved Women's various pieces of vinyl released over the past three years makes psychosis sound pissed and catchy, and their shows are a great place to be if you've ever wondered what it would sound like in a basement/fallout shelter after the building collapsed on top of you.
See also: Five bands keeping the St. Louis hardcore-punk scene alive and thrashing
Bassamp & Dan-O If Lookout Records and Lynyrd Skynyrd had a kid, it'd be Bassamp & Dan-O. Probably the most (if not only) patriotic punk rock band in town, these bald eagles personified have gone from catchy, funny local band to our city's answer to Tenacious D: It's bacon-wrapped freedom encased inside the cheese-stuffed crust of justice. For further proof, see the recently released music video for "That's American", filmed at Lemmon's a few months ago: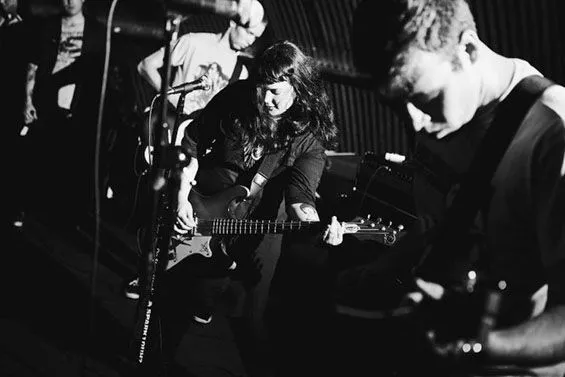 Doom Town The reigning kings and queen of Euro-sounding gloom punk have an unstoppable work ethic. With one record and tours of both America and Europe under its belt, two more records on the way and plenty more touring ahead, Doom Town proves that depression and spite plus motivation can result in some excellent music. Not just one of the best punk bands, Doom Town is one of St. Louis' best bands.
Black Panties The surprise wild card strikes again. Luc Michalski went from having an angry one-man band to forming the Gateway City's best answer to blown-out Ramones worship a la the Spits or pill-chugging rock & roll akin to Jay Reatard's short-lived solo career. Now with full band in tow, a human mic stand in local pretty boy Reuben Hemmer, some touring on its resume and a new record on the way, Black Panties is quickly becoming a favorite of local punks and rock & rollers alike.
Times Beach Times Beach have done the impossible, making complicated music catchy as all hell. The band's self-described "raw pop" sound will confuse the sides of your brain into thinking it's either designing a video game or floating down a river of LSD. It might help to compare the band to Paintbox without the fast hardcore parts, or what it would sound like if you got sucked into your television while playing Kirby on NES.
The Haddonfields Ever look at a band and think, "Man, the riffs are great, the drummer's tight, but I can't stand the way that guy sings"? Well with greater St. Louis/Illinois area's pop-punk veterans the Haddonfields, this dilemma is nonexistent, as you are given the option of four different singers. Then, as a bonus, they are all great and you'd probably be wrong to think otherwise. Short and fast songs played the style of the Queers and Screeching Weasel, the Haddonfields sing about about how certain girls are great while other ones suck, various VHS titles, booze, food and booze & food hybrids. The pop-punk revolution (with a few Poison covers) will not be broadcast; it'll be passed out on the floor at the Silver Ballroom.
Better Days You were just about to give up on the hardcore-punk scene in St. Louis. You had grown tired of the perceived elitism, the tough-guy posturing, the cramped basement venues and dive bars. As far as you were concerned, the diamonds had finally been overtaken by the rough, and you were ready to move on. Then you heard Better Days, and in an instant you were swept back to a simpler time, as if the name itself had transportive properties, as if that name was prophetically speaking directly to you, reminding you of all the reasons you fell in love with punk rock in the first place. You dusted off your old Gorilla Biscuits and Kid Dynamite records and got reacquainted and reawakened. Now all you can think about is faded stickers on skateboards, epic stage dives from speaker stacks and nights spent out raising hell with your friends. You should probably thank Better Days at its next show, where you will be standing front and center, grinning ear-to-ear and singing along to every word.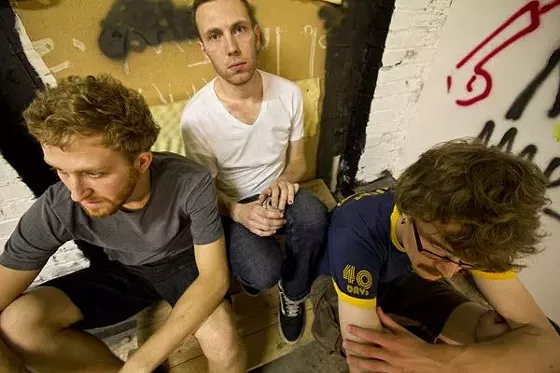 Breakmouth Annie The spirit of Blake Scharzenbach's riffs/demeanor is alive in three Blueberry Hill employees. Breakmouth Annie is one of St. Louis' many options for overcoming a whiskey-fueled night of divorce rage, your apartment being blown up or the smashing of an already-broken Xbox 360. This band will get you through some tough shit with melodic three-minute songs. Plus, Bob Monroe and the Joshes always have great haircuts.
Trauma Harness Trauma Harness is an alien invasion at a comic book store in another dimension. This Belleville, Illinois-based post-est of the post-punk bands worships at the altar of Frances Bay and provides riffs for days. All the bases are covered, in spaceships and distortion pedals. Fun Fact: John Birkner, drummer, regularly runs around the room with a floor tom screaming like a maniac toward the end of the band's sets.
Maximum Effort Your 2013 Best of St. Louis winner for Best Punk Band! It would be reasonable to draw parallels from the actions of this awareness group to the success of the Millions of Dead Cops project from the early '80s, both in terms of the message itself and the means of delivery. (Read the full story here: St. Louis' Best Punk Band.)
See also: Five bands keeping the St. Louis hardcore-punk scene alive and thrashing
Want access to our Best Of picks from your smartphone? Download our free Best Of app for the iPhone or Android phone from the App Store or Google Play. Don't forget to check out the full Best of St. Louis® online at bestof.voiceplaces.com.
---