Getting your celebrity gossip from "TMZ" is soooooo 2009, dude. Each Thursday in "Twitter Litter," RFT Music rounds up the week's best meltdowns, ego battles and WTFness from rockers, rappers and DJs who aren't afraid of a little hashtag action. It's time to take out the trash.
Unlike the past couple of editions, this week's "Twitter Litter" is surprisingly free of widespread controversy. In our view, that kind of sucks, since we get our rocks off on musicians being self-righteous and Taking Things Seriously. But just because the animals aren't taking sides on Mileygate or patriotism doesn't mean they've given up on saying stupid things.
We should devote an entire edition of "Twitter Litter" to Tyler, the Creator (@fucktyler) sometime. Until we get that desperate, though, a single page will have to do. The guy's been busy, in the most inappropriate way that only Tyler can pull off.
He's playing some "Grand Theft Auto V":
He's going shopping:
He's enjoying waffles:
And he's... well... he's just being Tyler.
Label your shit, Drizzy. Come on.
Continue for a Elvis Costello/Questlove gangbang and Lady Gaga's delusions.
Tyler isn't the only one playing video games. But instead of "GTA5," Mark Hoppus (@markhoppus) prefers "Animal Crossing":
Last week, Hoppus farted; this week, he's buying java from a bird. Yep, we like him.
Lada Gaga (@ladygaga) has been thinking about her new single and its place in the world:
But here's the thing, Gaga: "Applause" isn't good. In fact, it's pretty much your worst song since "Alejandro." Yeah, we said it.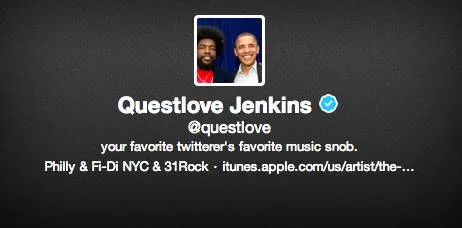 You know what is good, unlike that Lady Gaga crap? The collaboration between Elvis Costello (@elviscostello) and The Roots (@theroots). The musicians recently performed songs from their outstanding new album Wise Up Ghost at the Brooklyn Bowl, and Questlove (@questlove) is kind enough to share some footage:
Mmmmm... so like candy. Need more? Check out photos from the show:
Ok, we'll admit it: We're a little jealous of that our Village Voice friends can be so close to that kind of magic.
In case you've ever wondered if Ezra Koenig (@arze) is an eyeroll-inducing douche:
No further comment.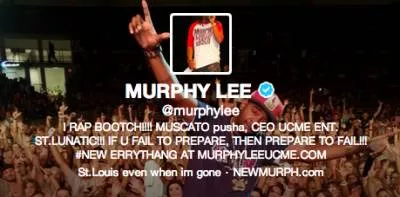 According to RFT Music's hometown hero Murphy Lee (@murphylee), this is how you should wake up in the morning:
Sounds good to us, especially after you launch a new website:
We're just glad Murph's serenading us again. This one's got some sexy, sexy soul:
RFT MUSIC'S GREATEST HITS
This Incredible Make-A-Wish Teenager Went to the Gathering of the Juggalos, Got a Lap Dance (NSFW) Crotching Whiskey at the Justin Bieber Concert and Getting Thrown Out: A Review The 15 Most Ridiculous Band Promo Photos Ever The Top Ten Ways to Piss Off Your Bartender at a Music Venue
Follow RFT Music on Twitter or Facebook. Follow RFT Music editor Daniel Hill on Twitter too, if you are into that sort of thing.