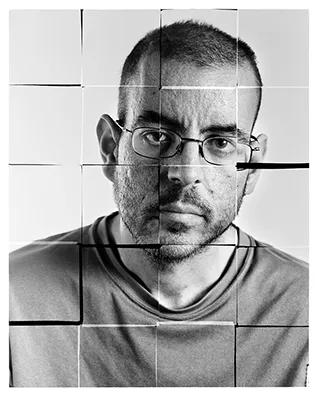 Lindsey Best
Andrew Youssef
[Editor's Note: Long-time concert photographer Andrew Youssef found out two years ago that he had stage IV colon cancer. In that time, he has continued to shoot tons of music events, on top of other freelance work and working a day job at a hospital, of all places. As he continues to fight for his life, this series allows him to tell his story in his own words.]
I don't know if I have said it before, but I would like to reiterate that having cancer sucks. As I mentioned in last week's installment, I have been battling fatigue. I have had a good track record of completing my photo assignments in spite of having cancer. Most recently, I barely accomplished photographing metal legends Black Sabbath at Irvine's Verizon Wireless Amphitheatre.
See Also: Last Shot: A Concert Photographer's Battle With Cancer
In preparation for the assignment, I was in bed until 3 p.m. I stored as much energy as possible and made my way down to Irvine. The walk from the parking lot to the actual stage seemed like miles when armed with two heavy cameras. But I would use a wheelchair or a stretcher to photograph Black Sabbath, as they definitely are at the top of my bucket list of bands I have wanted to photograph.
Once the metal gods conjured up their unholy metallic thunder, the adrenaline would surge through my body and momentarily make me feel normal as I was happily snapping away. The adrenaline was well needed as Ozzy Osbourne deftly grabbed a bucket of water and nailed a photographer, who was completely drenched. I avoided the shower and was pleased with my resulting photos.
As the days went by, though, my fatigue did not improve. I received authorization from my insurance company to start the medication Aranesp (Darbepoetin Alfa) which will help stimulate my red blood cells and hopefully correct my anemia. Although I won't be climbing on a bike to do the Tour De France anytime soon, I just hope I don't have to sleep for fourteen hours in order to shoot a concert.
Unfortunately, I have had to make some sacrifices in order to preserve my health. It was devastating to miss the Pixies at the El Rey as all my photographer and writer friends were in attendance. I tried to console myself with the fact that I've shot the Pixies a few times before, but It didn't help that much. My strategy is to preserve as much energy for those remaining shows that are on my bucket list.
Another assignment that I had to turn back on was that of Iron Maiden, who are playing Friday in San Bernardino. With temperatures projected in the mid to high '90s, most normal people would be melting in the heat. It would almost be a sure trip to the hospital if I attempted to go. Having grown up listening to Iron Maiden records and understanding they don't tour much, It was a bitter pill to swallow.
My condition seemed to have worsened on Wednesday when I woke up nauseous and in pain. Even though I took some anti-nausea medication immediately when I woke up, it couldn't help prevent the eventual upheaval that would ensue after drinking water, of all things. Overall, I just have to understand that there will be some rough days and that I should cherish the good days that much more.
See Also: Our Complete "Last Shot" Series
Follow RFT Music on Twitter or Facebook. Follow RFT Music editor Daniel Hill on Twitter too, if you are into that sort of thing.