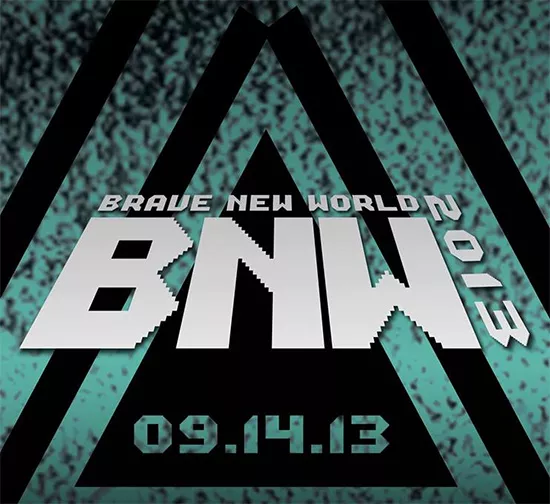 Happy freaky Friday, everybody! Get weird all weekend long. FarFetched hosts its annual showcase, Mangia Italiano celebrates its 30th birthday with an entire day's worth of entertainment and the Gringo Stage takes over a section of Cherokee Street for the neighborhood's Mexican Independence Day festivities. Check out all of these lively get-togethers and more after the jump.
Friday (September 13):
Mail the Horse w/ Falsetto Boy, Yazan & Martin, Moon Glampers @ Lemmons 8 p.m. | $5 Friday the 13th sounds freaky! Folk it up and counter the weird juju with some pleasant sing-song tunes, including Mail the Horse and Yazan & Martin from New York. (MS)
Smokey Robinson @ The Sheldon 8 p.m. | $45-$50 Rock & Roll Hall of Fame inductee William "Smokey" Robinson Jr. had many hits from the '50s through the '80s as the singer of the Miracles and as a solo artist, serving as vice president of Motown records during that time as well. A living legend! (DH)
Friday the 13th Juggalo Party w/ John Boi, Without MF Order, Insanity J, POW, Shotgun Bayonet, Stand Up Coughin, Proven Effective, Kommon Grounds, Yerrty G, Hazmat, Da Misfit @ Pop's Nightclub 6:30 p.m. | $7-$12 OK, I know, but hear me out: The thing that makes this show an interesting one is the inclusion of GG Allin-worshipping scum-rockers Without MF Order on the bill, whose former pro-wrestler lead singer encourages the crowd to staple things to his body and smash stuff on him and tends to end each show covered in blood. The real question here is if he is in over his head this time... after all, one time I saw a juggalo smack another juggalo in the face with a piece of poop, for fun. (DH)
For our picks from earlier this week, check out Fantasia and Colonel Ford. Click the links to learn more.
Saturday (September 14):
Brave New World 2013 w/ Mad Dukez, Fresh Kils, Mathias & the Pirates, CaveofswordS, Adult Fur, KneeGrowPleez, Scrub Lyfe, Scripts N Screwz @ The Demo 8 p.m. | $8-$10 This second annual showcase features music from the eccentric and eclectic FarFetched Collective roster. See a dozen varied acts along with visual art installations and touring acts Mad Dukez and Fresh Kils. (MS)
Gringo Stage at the Mexican Independence Day Festival w/ De Los Muertos, Red Squad, 32 Piece Vintage Party Set, What We Won't See, Beauty Pageant, Catholic Guilt, Evelque @ Cherokee Street and Nebraska Avenue 4 p.m. | free Check out this line-up of loco locals. The outdoor stage re-opens on Sunday with another stellar set of bands: Tok, Ransom Note, Demonlover, Black James and Carriage House. (MS)
Sur w/ Animal Teeth, The Night Grinder, Beauty Pageant @ Blank Space 9 p.m. | $5 Sur hails from Austin, Texas and plays grungy, experimental rock music. Check 'em out on Bandcamp. (MS)
Michael Bublé @ Scottrade Center 8 p.m. | $57.50-$113 Grammy award winning Bublé brings his smooth big band pop stylings to Scottrade. (MS)
Also on Saturday night, consider checking out Mangia's 30th Birthday Bash and The Alkaholiks.
Sunday (September 15):
Scott H. Biram @ The Firebird 9 p.m. | $12-$15 One man band Scott H. Biram returns to St. Louis, to the delight of the entire First Church of the Ultimate Fanaticism congregation, mixing roots music with punk rock influences and no shortage of CB radios. (DH)
Youthbitch w/ Rat Heart, Kisser @ Off Broadway 8 p.m. | $7-$10 Portland, Oregon's Youthbitch plays catchy garage-rock that brings the Black Lips easily to mind. Check the band out for yourself on its Bandcamp page. (DH)
Zedd w/ Oliver, Alex Metric @ The Pageant 8 p.m. | $26-$28 American EDM fans have been dying to see German-based electro-house producer Zedd on U.S. soil. No, I mean literally.(DH)
Hold on to your butts -- Thou is also in town on Sunday night.
Note: Though we wish we could, we can't feature every great show happening in town in just one measly post. Peruse the St. Louis concert calendar for more ideas any time. Let everyone know what else you're looking forward to seeing this weekend in the comments below, and send show tips to clubs@riverfronttimes.com to be considered for inclusion on these lists.
See Also: - The Top Ten Ways to Piss Off Your Bartender at a Music Venue - Ten Bands You Never Would Have Thought Used to Be Good - The Top 15 Things That Annoy the Crap Out of Your Local Sound Guy
Follow RFT Music on Twitter or Facebook. Follow RFT Music editor Daniel Hill on Twitter too, if you are into that sort of thing.