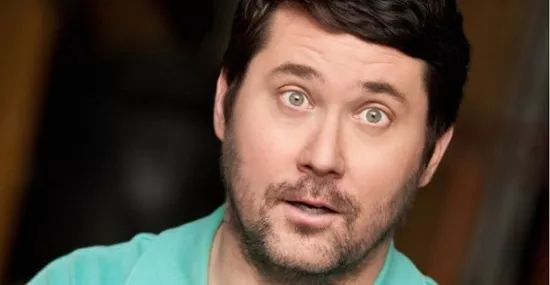 Press Photo
Doug Benson
For those in search of laughter or curious about the goings-on of the comedy scene in St. Louis, we will be making monthly recommendations for shows in (and near) the city. From sure-thing hilarious to fingers-crossed, "Oh God! I hope this works" affairs, Funny Events is your connection to sketch, standup, improv and everything in between and out of the box.
Jeremy Essig - Go Bananas, Cincinnati, OH, June 27, 2013 from Jeremy Essig on Vimeo.
Jeremy Essig September 6 at The Dubliner 8:30 p.m. | $10
Jeremy Essig, who has been based out of St. Louis for quite some time now, is taking the plunge and heading East to the comedy mecca known as New York City. He already has two shows under his belt for the week but has one more to go before he leaves town. In addition to this being his last week, it may also be the last time $10 will get you a seat at his show. Hosted by Tom Shelton, a veteran and mentor to the local comics, the affair will be a grand farewell. Opening the night will be Thomas Brady. And even if you've seen Essig before, you need not fear. He's one of those comics that doesn't run the exact lines show after show.
See Also: St. Louis Comedian Jeremy Essig is Moving On Up to New York
Kevin James Friday 9/13 at Peabody Opera House 8 p.m. | $35-$75
Kevin James is a stand up comic. However, he's best known as the guy falling down in movies. Before he slipped into movie world, though, he regularly made the rounds on the late night circuits and even landed a spot on Comedy Central's list of Top 100 comics. His 2001 special "Sweat the Small Stuff" received excellent reviews but it seems movies and The King of Queens kept him on-screen as opposed to on-stage. Fingers crossed that his comedy tour isn't a "Best Of" but rather a plunge into James' old standup roots. Also, I apologize for no falling puns.
Dining with Doug and Karen Saturday 9/14 at The Firebird 3 p.m. | $20 to $22
The name of the show sums it up. Doug Benson and Karen Anderson eat, banter and then wham! That's a podcast. Think studio audience without the "live" aspect that involves commercial breaks and applause cards. It's a dinner party with spectators!
Doug Loves Movies; also a Benson podcast, will be recording later that night. Unfortunately if this is the first you are hearing about it you're out of luck. The taping is sold out.
If podcasts aren't your jam then you can hang around and catch his standup at 11 p.m. that night.
Contraceptive Comedy Friday 9/28 at Shameless Grounds 8 p.m. | Free
The St. Louis comedy scene has grown primarily on account of "go-getter" attitudes and comics deciding to create a space for comedy rather than wait around and hope for it. New to the pool and already making waves is Stryker Spurlock. This young-gun (truly, he's just 16) has put together a monthly showcase at Shameless Grounds in Benton Park.
The room is cozy and the stage is small. Stryker both books the comics and hosts the show, which is becoming the norm for the DIY independent shows. The show runs about an hour and a half, so no need to worry; you're not in for a comedy marathon. And if the comedy isn't doing it for you, the walls are stacked with sex-positive literature for you to entertain yourself with.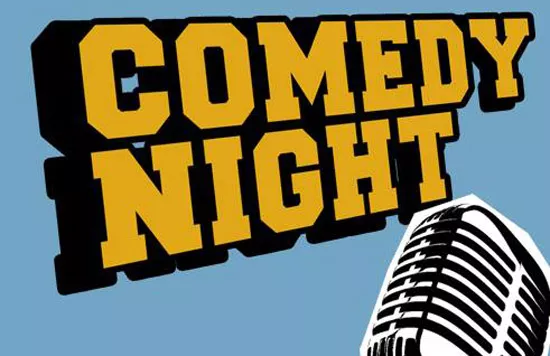 Comedy Shipwreck Every 1st and 3rd Monday at Heavy Anchor 10 p.m. | $3
Open mics are the driving force behind all that is comedy. They're like band practice for comics. Imagine though having to work out a song that's just a concept in your mind in front of a room full of strangers (on a good night). You don't have the chord progression or even the melody -- just the novel idea. It's a safe place for veterans to try out new jokes and a toe in the water for the newbies.
So I implore you to check out an open mic and even furthermore, Comedy Shipwreck. Whether that be to sit and listen or stand and talk. Comedy can't happen without an audience and God knows the comics' friends have seen far too many shows.
Follow RFT Music on Twitter or Facebook. Follow RFT Music editor Daniel Hill on Twitter too, if you are into that sort of thing.