Bug Chaser will perform at Label Day with fifteen other local bands.
On Sunday, September 1, Off Broadway hosts what RFT Music hopes will become a Labor Day weekend tradition: Label Day! The inaugural event features sixteen local bands across two stages and a merchandise bazaar made up of goods from at least nine St. Louis-based record labels.
See also: Tower Groove Records is Worth its Weight in Vinyl
"We're all cross-pollinated in so many ways, and it's kind of interesting to see how people do their thing.... We're putting everybody in the same place, showcasing people in bands and creating new rules for the music industry," says co-manager of the event and Tower Groove Records, Jason Hutto. "It will be great to see the results of people putting out records to remind us all why we're doing it and why we'll keep spitting music out."
Participating labels include Apop Records, BDR/Rerun Records, Blip Blap!, Euclid Records, Extension Chord Records, FarFetched Records, Pancake Productions, Problem Solved! Industries and Tower Groove Records. Each will have a booth selling its respective goods in an flea market-style outdoor bazaar. Expect the release of the latest Tower Groove Records single featuring Magic City and the Jungle Fire as well as a second pressing of Shaved Women's latest 7" from Apop Records.
Live music begins at 2 p.m. and runs until midnight, including everything from Americana and pop to hip-hop and rock. The schedule includes Bruiser Queen, Popular Mechanics, Franco-Hill, Hearskra-Z, Town Cars, Thelonius Kryptonite, the Defeated County, Scrub, Beth Bombara, Bunnygrunt, Bug Chaser, Middle Class Fashion, SnS, Union Electric, the Jungle Fire and MME. Check out the Label Day Bandcamp compilation below to get a sampling of what's in store.
"The labels will all pass but the music those labels put out will continue to circulate around. The more we're able to get people to start up, the more it elevates what we're all doing," says Hutto. "We don't have the means to distribute through big box stores. It's not our market. We're here for the people scraping around for good music. In order to cultivate that, we need more events like this and exposure to things that are happening underground to give labels a little leg up on getting the word out."
Bunnygrunt is another band slated to play on Label Day.
Admission for the day-long festivities costs $12 at the door and is free for kids twelve and under. Alternatively, purchase a pre-sale ticket for $10 here. Food will be available for a separate charge and will include locally-sourced pork and homemade vegetarian options.
"My dream is to take over the park and make it into a big bazaar with rock and roll labels from all over the region. We'd really like to showcase all the people doing this everywhere, not just in our little world," says Hutto. "If it goes well this year, we might be able to do it bigger and better next time around."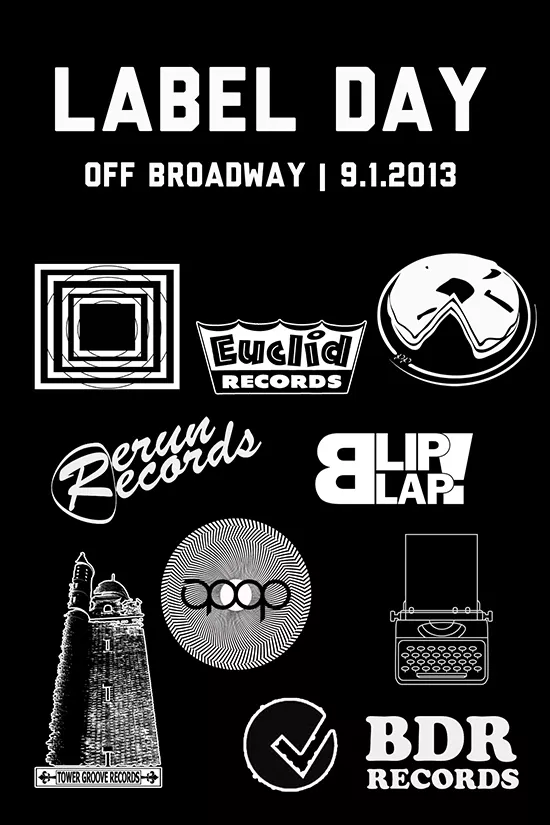 Courtesy of Jason Hutto
Label Day!
Label Day Sunday, September 1, 1 p.m. @ Off Broadway - free-$12
See Also: - The Top Five Notes on My Bass Guitar - The Top 10 Rappers to Whom You Can't Tell Nothin' - The Eight Smoothest Songs of the Seventies
Follow RFT Music on Twitter or Facebook. Follow RFT Music editor Daniel Hill on Twitter too, if you are into that sort of thing.