[image-10]
It's Monday, and we're already daydreaming about how we can stay out all night Sunday and sleep in the next day thanks to Labor Day weekend up ahead. Expend some of that excess energy to be by checking out some shows this week. The English Beat, the Bulletproof Tiger, Slut River and more make stops into town while mainstays like Tok and Ou Où hold the local scene down. Read about all those and more recommendations after the jump.
Coheed and Cambria Monday, August 26, 8 p.m. w/ Circa Survive @ The Pageant - $30 By Scott Heisel From this 2010 show preview: It took a decade of slogging through the trenches of contemporary punk and emo, but Coheed and Cambria finally did it: The band is now considered strictly a rock band, with no silly, hyphen-carrying prefixes before it. Sure, frontman Claudio Sanchez still writes lyrically obtuse concept albums about space and the apocalypse and stuff; honestly, we stopped paying attention to the lyrics right around 2005's Good Apollo, I'm Burning Star IV, Volume One: From Fear Through the Eyes of Madness — but we'll be damned if the actual music hasn't gotten beefier and beefier with each subsequent release. Coheed is the type of band grizzled Rush fans and their Warped Tour-attending kids can bond over. Do we always get it? No. Do we still headbang in unison along with Sanchez and his mighty locks? You better believe it, space cadet.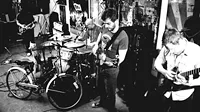 The Bulletproof Tiger Tuesday, August 27, 8 p.m. w/ Crucial, Potions, Stonechat @ Blank Space - $5 By Mabel Suen Guitar picks only get in the way. Who needs a measly piece of plastic to dingle strings when equipped with nimble digits that can dial in notes faster than a scam artist making collect calls? The Bulletproof Tiger hails from Windsor, Ontario, and while fingertapping its way through an American tour will make its first ever stop in St. Louis. Welcome the band's proficiently executed, hyper melodic math-rock by basking in its jazzy modes and shuffling to its clean, cascading riffage. It's a sound smoother than room temperature peanut butter -- you know, the kind mothers approve.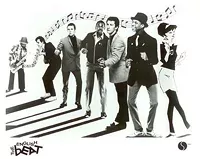 The English Beat Wednesday, August 28, 9 p.m. @ Blueberry Hill - $25-$27.50 By Allison Babka Okay, okay, we get it: The current English Beat isn't exactly the same band that put out songs like "Mirror in the Bathroom" and "Save It for Later" in the late '70s and early '80s. Though vocalist/guitarist Dave Wakeling has been the only original member of the North American iteration for many years (pals Ranking Roger and Everett Morton are active in the U.K. version, the Beat), the English Beat still deserves respect for what it is: a two-tone ska revival band with energetic musicians who layer some sweet reggae, punk and new wave beats. The band makes regular stops all over St. Louis, but seeing a show in the intimate Blueberry Hill will give you the best bang for your skankin' dollars.
Ou Où Thursday, August 29, 6 p.m. w/ DJ Kate Estwing @ Pulitzer Foundation for the Arts - free By Christian Schaeffer From "Experimental: Meet the 2013 RFT Music Award Nominees:" Our composition teachers taught us that all writing is really revision, and Ou Où is a musical representation of that little koan. Travis Bursik and Patrick Weston make up this instrumental duo, and the pair set about building a phrase or pattern, modulating it within an inch of its life, and then starting from scratch. The aural evidence on the band's series of EPs (including this year's cassette release Geocities) reveals some songs that build to a frenzy and some songs that drip and decay.
Tok Friday, August 30, 9 p.m. w/ Heroes of the Kingdom, Dibiase @ Schlafly Tap Room - free By Bob McMahon From "Hard Rock: Meet the 2013 RFT Music Nominees:" This year Festus alt-rock power trio Tok finally took a break from playing Lemmons just about every week to finish and release Gold Hen House Volume 1, a new EP that stands as the group's first release since 2008. Thankfully, Tok picked up right where it left off, providing the same crunchy but melodic attack and fluid shredding that it made its name on. While plenty of bands make music rooted in this '90s sound, Tok distinguishes itself from the pack by its sense of fun. Whether it's song titles such as "I Wanna Crash My Car," guitarist Bryan Basler's snake-sharming dancing or the band's affectionate parody of the folk/blues sound favored in St. Louis on "Sliding Into Misery," Tok brings a sense of levity sorely missing from today's alt-rock scene.

Folk & Roots Festival Pre-Party Friday, August 30, 7 p.m. w/ Stickley and Canan, Capt. Rock, The Aching Hearts, Grace Basement, Five & Dimers @ Off Broadway - $10-$13 By Christian Schaeffer From "Homespun: Joe Stickley & Sean Canan:" Spend enough time in Irish bars in the United States (or, if you're lucky, Ireland) and you'll find that there are two types of Irish musicians: dexterous instrumentalists who can spin through reels and jigs on fiddles, tin whistles and accordions, and guitar strummers who lead the pub in boisterous or teary-eyed sing-alongs. On their first outing, Joe Stickley (Joe Stickley's Blue Print) and Sean Canan (Bockman) are firmly in the latter camp, having strung together thirteen tunes of folksy good cheer. Stickley and Canan have been holding down the tiny stage on Sunday nights at John D. McGurk's in Soulard, and that stint has helped the pair add the trappings of American folk music to these well-known, well-worn Irish chestnuts. Stickley and Canan are both fine, hearty singers, and they thankfully don't pour much schmaltz on these already sentimental tunes.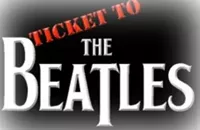 Ticket to the Beatles/Pepperland: A Beatles Revue Saturday, August 31, 9 p.m. @ Mount Pleasant Estates - free @ Off Broadway - $10-$13 By Mike Appelstein Talk about "Here, There and Everywhere." This Saturday, two different venues will host two different Beatles tribute bands. Actually, strike that, as neither of these local acts would endorse the "tribute band" title. At 2 p.m., Ticket to The Beatles (according to its website, "not a 'dress alike' band, but recreating the energy and excitement that was the Beatles in their Hamburg and Cavern days") performs a free show at Mount Pleasant Estates. Then, at 9 p.m., down the, uh, "long and winding road" of Route 94, you can catch Pepperland: A Beatles Revue ("performing Beatles and solo years with an offbeat, updated twist") at Off Broadway. Choose your preferred version of Beatlemania, or cue up "Two of Us" from the Let It Be soundtrack and catch both.
The Night Grinder Saturday, August 31, 9 p.m. w/ Happy Daze, Cup Collector @ The Heavy Anchor - $5 By Joseph Hess Wielding a twin set of microphones, Brad Schumacher draws feedback from subtle movements as The Night Grinder, his creeping alter-ego of noise. Mic cables dangle low from raised stands, which Schumacher uses as an extension of each arm. The whole affair looks like a demented dance, some form of post-apocalyptic Kabuki that results in a deep, convoluted sound. Static howls through rough texture while Schumacher exacts total control over the room's space. Cup Collector and Monstersizedmonster join the Night Grinder to showcase our city's best mix of drone and dark, ambient sounds. The live show is paramount - this dark corner of music is synonymous with performance art. Happy Daze joins this surly line-up of noise cretins by doing psychedelic somersaults by way of a humble six-string. Bring your ear plugs obviously, but bring a tye-dye shirt, too.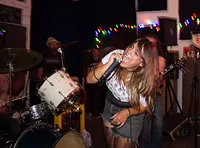 Slut River Sunday, September 1, 9 p.m. w/ Black Panties, Doom Town @ Blank Space - $5 By Mabel Suen Iowa City's Slut River sounds just as raunchy as the name suggests, beating trashy, thrashy garage rock sounds into submission via crunchy guitars and bumpy, heavy drum hits. Frontwoman Anna McDermott rattles resilient vocal chords to sing, then scream contempt-filled lyrics about rats, boys, cops -- none mutually exclusive from one another. The tightly constructed lines allow just enough room for sludgy slop to peek through. Songs sound as oppressed as punk can coming from the landlocked Midwest and groove just as hard as good, raw rock & roll should. Also at this show, local punks Doom Town release a record and rock & roll group Black Panties puts out its newest album before joining Slut River for a few days on the road.
Note: Though we wish we could, we can't feature every great show happening in town in just one measly post. Look for plenty more recommendations this Friday in our weekend shows post, and peruse the St. Louis concert calendar for more ideas any time. Let everyone know what else you're looking forward to seeing this week in the comments below, and send show tips any time to clubs@riverfronttimes.com to be considered for inclusion on these lists.
Follow RFT Music on Twitter or Facebook. Follow RFT Music editor Daniel Hill on Twitter too, if you are into that sort of thing.