[image-10]
This week, Lil Wayne, Those Darlins, Pallbearer, JC Brooks and the Uptown Sound and more make it into town. For some local flavors, check out some STL mainstays like the Union Electric, Bear Hive and a whole bunch of bands at the Electric Kool-Aid Acid Kat Fest. Our recommendations await after the jump.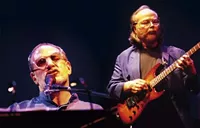 Steely Dan Monday, August 5, 7 p.m. @ Peabody Opera House - $45-$150 By Christian Schaeffer For a band that proudly refused to tour during its late-'70s heyday, Steely Dan can't seem to keep off the road. Since reuniting in 2000, Walter Becker and Donald Fagen have gathered a backing band of ace players and smooth singers to bring its estimable catalogue to life. Longtime fans will know what to expect -- singles, deep cuts, a seven-minute "Aja" if they're truly lucky -- but it's worth the price of admission to watch two of the unlikeliest rock stars hold court behind electric piano and guitar, their lined faces showing the marks of intense musicianship and no shortage of sardonic humor.
Touch People Tuesday, August 6, 8 p.m. w/ Pleasure Adapter, Catholic Guilt, The Icebergs, Jaded Evil Limbs @ 2720 Cherokee By Mabel Suen The one-man project, Touch People, features Nebraskan Darren Keen performing minimalist experimental electronic music. The resulting combination of arpeggiated synths, clanging and jangling drum machines, and effects-laden voice sounds something like an enlightened robot coping with newfound feelings and emotions via interpretive, colorful songs. With composition titles like "Body Rhythm" and "Brain Massage," one can expect the tunes to channel neon-tinged, dance-inducing vibes. Keen's tourmates, Pleasure Adapter, reinforce the electrifying synth-driven dance party with sporadically moody post-punk played on live instruments.
Pallbearer Wednesday, Aug. 7, 8:30 p.m. w/ ((THORLOCK)), Jesus Chrystler @ The Firebird - $10-$12 From "Boris and Pallbearer at the Firebird 5/12/13: Review and Setlist:" Pallbearer started things off without a hitch, delivering 45 minutes of depressing, codeine-soaked doom riffs to a highly receptive audience -- and don't worry, the band's unique take on traditional doom metal isn't limited to playing rehashed Candlemass riffs. Pallbearer plays grief-stricken songs so loud it that it makes my ears cry. I noticed that not only long-time fans of the doom metal genre were banging tangled whips of hair in slow motion. Unlike some high-volume shows that I've been to (or played) at various venues in the US, the sound was perfect. No vocals or drums were buried under the thick wall of overdriven guitars. Everything sat just right in the mix, and the songs were played flawlessly.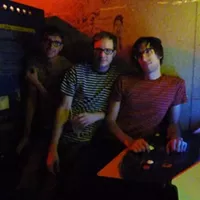 Thee Fine Lines Thursday, August 8, 9 p.m. w/ The Gardenheads @ CBGB - free By Jenn DeRose The music of Thee Fine Lines sounds as if it was pulled right out of a Nuggets collection of '60s underground classics. Snotty vocals and simple, sing-a-long choruses are reminiscent of midwestern co-patriots the Shadows of Knight. This garage-rock three-piece can really make a racket, grinding out greasy, stripped-down music that could make even the most curmudgeonly fun-hater shake their hips. Jangly guitars and a generous use of hand-claps render the songs gleefully danceable and catchy as a head cold.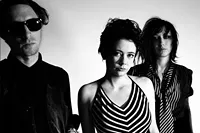 Open Highway Music Festival Friday, August 9, 7:30 p.m. w/ Those Darlins, JC Brooks and the Uptown Sound, Via Dove @ Off Broadway - $15-$18 By Christian Schaeffer From this 2012 Those Darlins show preview: The three-headed femme-fatale attack of Those Darlins suffered a blow when Kelley "Darlin" Anderson left the band, leaving "sisters" Nikki and Jessi Darlin to keep the ship afloat. Thankfully, 2011's Screws Get Loose kept much the same twangy, garage-rock vibe that made the band a local favorite after the group's frequent visits to town. The unpolished, off-the-cuff mood can't disguise the smirking, girl-group smarts at the core of these songs. On the LP, Be Your Bro argues for a true platonic friendship between a guy and a gal, but the dude ain't having it. It's not hard to understand why — crushes abound at Those Darlins shows, either romantic, musical or otherwise.
The Union Electric Friday, August 9, 9 p.m. w/ We Party Portugal, The Ottomen, Soma Jet Set @ Plush - $5 By Christian Schaeffer From this 2012 album review: For a songwriter accustomed to working with big ideas and long-form song cycles, Tim Rakel, of ragged Americana purveyor the Union Electric, has been keeping his band's output short and sweet.. Rakel works best with a twang-friendly train-beat behind him, and the steady rhythm of Melinda Cooper's bass and Mic Boshans' drums propel these songs and give Rakel's gruff timbre a kinetic push. Guitarist Glenn Burleigh is Rakel's melodic foil in the band. His one-string guitar lines may be simple and linear, but the high-wattage buzz of his tone provides a spark.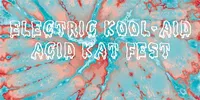 Electric Kool-Aid Acid Kat Fest Saturday, August 10, 3:30 p.m. w/ Catherdral Fever, Trauma Harness, Beauty Pageant, Gigantic, Dad Jr., Animal Teeth, The Vanilla Beans, Boreal Hills, Willis, Patrick Kablamo, 32 Piece Vintage Party Set, Tubby Tom, DJ Austin @ Livery Company - free By Joseph Hess Perhaps the last genuine artifact of a bygone age, zines are punk-to-print books. Freezerburn Industries and Acid Kat Zine both contest the digital age with a smattering of ink and brains. The minds behind both of these active zines join forces for Electric Kool-Aid, an end-of-summer show with more than ten performers. Garage monsters Dad Jr. join gloom-punkers Trauma Harness and the ever noisy Beauty Pageant to top off a cross-hatch of St. Louis sound. The bands are split between two stages with a round-robin of feedback, moaning and groaning. Messy jangly punk lives side by side with tight, composed pop in a psychedelic mess that will no doubt test the limits of independent rock in St. Louis.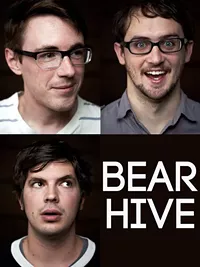 Bear Hive Saturday, August 10, 9 p.m. w/ Armadillo, Flaming Death Trap @ Schlafly Tap Room - free By Allison Babka It seems like you hear about Bear Hive everywhere in St. Louis lately. The group was nominated for Best Indie Band in this year's RFT Music Awards, played our annual showcase and was featured at the recent Indie Rock Ice Cream Social. As if that weren't enough, vocalist/guitarist Chris Phillips donned a silver unitard and goggles for Charlie Brumley's "Chrono Man" space opera. So how can Bear Hive top all that? With a free show -- and perhaps a sneak listen at songs from the band's upcoming album -- in one of the city's most intimate venues, of course.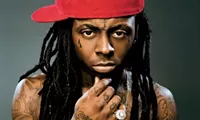 Lil Wayne Sunday, August 11, 7 p.m. w/ T.I., Future @ Verizon Wireless Ampitheater - $35-$799 By Jaime Lees Though he's not quite 32 years old, Lil Wayne recently announced that he'll retire from rap at age 35. Wayne says he wants to focus on raising his kids, but there are rumors circulating about his recent health problems and the series of seizures he suffered a few months ago. Wayne has already enjoyed a full career, though, so an early retirement seems appropriate -- after all, the New Orleans rapper was signed to Cash Money Records at only nine years old.
Note: Though we wish we could, we can't feature every great show happening in town in just one measly post. Look for plenty more recommendations this Friday in our weekend shows post, and peruse the St. Louis concert calendar for more ideas any time. Let everyone know what else you're looking forward to seeing this week in the comments below, and send show tips any time to clubs@riverfronttimes.com to be considered for inclusion on these lists.
Follow RFT Music on Twitter or Facebook. Follow RFT Music editor Daniel Hill on Twitter too, if you are into that sort of thing.