Press Photo
Pallbearer
Looking for a good place to see flashy and exciting music played at high volume, have your mind blown by dark and powerful sounds, or just stomp around like a drunken goon with your shirt off? Then a heavy metal concert might be just the place for you. Each month I'll be offering my top picks of the upcoming metal shows in town that I think shouldn't be missed. And I'll try really hard not to make fun of the ones I think should be avoided as if it were the Gathering of the Juggalos.
Pallbearer with Fister, ((Thorlock)), and Jesus Chrystler at the Firebird August 7 8:00 p.m. / $10
An album title like Sorrow and Extinction should give some insight as to what Little Rock, Arkansas' Pallbearer is all about. The band plays gloomy and emotionally heavy doom metal in the tradition of bands like Cathedral and Asunder. If you're unfamiliar with the style, imagine some of the more melodic passages from Metallica's Master of Puppets album played on 33 rpm instead of 45. Fresh off an appearance at last month's Hellfest in France, alongside such giants as ZZ Top and KISS, Pallbearer will paying their second visit to the Firebird this summer, previously opening for Boris back in May to quite the warm reception. Sharing the stage with the band this time around will be St. Louis' own doom anti-heroes, Fister, (this show will be the first of a small run the two bands are doing together throughout the Midwest). Also on the bill is the Vol. 4 worshipping almost-local ((Thorlock)) from Cape Girardeau and the farewell performance of St. Louis' Jesus Chrystler.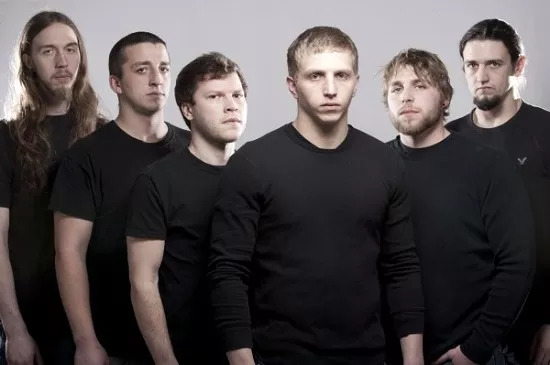 Press Photo
Last Chance to Reason
Last Chance to Reason and Evan Brewer with Alan Smithee and Quaere Verum at Fubar August 16 7:00 p.m. / $12
If Mega Man got together with Sonic the Hedgehog and Metroid to start a metal band it would probably sound a lot like Last Chance to Reason. The band's progressive tech-metal is as influenced by bands like Animals as Leaders and Cynic as it is by classic sixteen-bit video game soundtracks. With the albums Level 1, Level 2, and the inevitable Level 3 (out later this month via Prosthetic), this is a metal band for the kid who grew up locked inside with his Nintendo more so than the kid who was out back drawing pentagrams in the dirt and sacrificing cats. I will say I think this band would be better if it were all instrumental, keeping within the lines of the vocal-less video game themes, but audiences these days just can't get enough of a guy walking around the stage yelling at them, I guess.
Opening the show is Evan Brewer, formerly of Reflux, A Life Once Lost, Animosity and countless others. Evan just released his second solo album last month, and will be doing just about everything imaginable with a bass guitar, just short of playing it with his dick.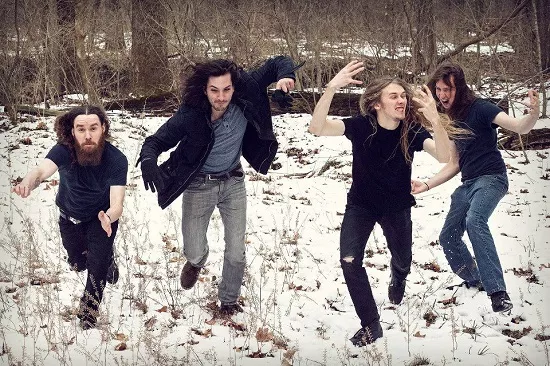 Press Photo
Black Fast
Black Fast CD Release Show with The Gorge and Bastard at the Firebird August 16 8:30 p.m. / $8
Black Fast has been on the scene in St. Louis for several years now and has never released a CD, never printed a t-shirt, never had an official website, and never really tried very hard to promote itself in any way. That said, it is also one of the hardest working bands in town. Where most bands, local or otherwise, will focus its energy on getting shot glasses and panties with their logo on it or just bugging the shit out of people on the internet, Black Fast has been doing the unthinkable: writing and rehearsing songs. Really, really good songs. Ties to early Kreator, Death, and even Voivod are easy to hear in Black Fast's music -- important and groundbreaking bands that are too often overlooked by today's generation. And although most of its members are in their early twenties, you won't find a single corny breakdown for the bros to mosh to or forced "chorus" to attract female listeners. Black Fast is simply a frantic and calculated heavy metal attack. It's been several years in the making, but finally with a recording by Smith Lee Productions and new artwork by Coby Ellison, this disc will have been well worth the wait.
See Also: - The Top Ten Ways to Piss Off Your Bartender at a Music Venue - Ten Bands You Never Would Have Thought Used to Be Good - The Top 15 Things That Annoy the Crap Out of Your Local Sound Guy
Follow RFT Music on Twitter or Facebook. Follow RFT Music editor Daniel Hill on Twitter too, if you are into that sort of thing.