Formed in the Fall of 2009, Roundheels has taken nearly four years to release its first CD. With the release party of Phonocology finally approaching on Friday, August 2 at the Heavy Anchor, RFT Music sat down with drummer Eric Moore and discussed the future of Roundheels, his label Tension/Release Records, touring and the woes of finding band members on Craigslist.
Kenny Snarzyk: OK, let's dive right into this. How did the band start?
Eric Moore: The band started after I was searching for a project to create or play with. I was in a band called Rocket Park for years and I hadn't done anything for several years after that band split. I started searching Craigslist and I found a guitarist named Bill Flagg on Craigslist. I was trying to put together something garage and dirty sounding, influenced by Cage the Elephant, the Cato Salsa Experience and Raconteurs -- three bands that I had been listening to quite a bit at the time. Bill and I hit it off really well, and almost immediately found a bass player in Jessica Brock and eventually a singer in Brendan Corcoron.
Recorded live at Tidball's in Bowling Green, Kentucky.
Let's talk a little about the people that didn't make the cut. Any fun stories you'd like to share with our readers?
Oh man, the list is ridiculous. It became an inside joke of sorts within the band. Forming something from Craigslist is like looking at the personal ads, so you can only image the types of people that would come through the door. Our ad was very specific as to what we were looking for, but one man's treasure is another band's trash. We started giving people one or two name descriptions when referring to them.
There was "Bono" -- he would perform his own light show by flicking on and off the rehearsal room lights, would do push ups during a song, and asked my wife to punch him in the stomach to show how strong he was. We had "Fayetteville" -- he drove all the way in and didn't have any original songs and no gas money to get home, so he ended up selling a speaker cab at Killer Vintage and vanished the next day. "Tink" -- he showed up wearing flip flops and a fanny-pack and an Olivia Newton John t-shirt. We never really heard him sing because he had zero projection over the music. "Mama's Boy" -- said he could sing and play guitar but he was 30 and lived with his mom and didn't have a car. We picked him up and promptly returned him to his mother two hours later. "Pedal Board Dude" lasted one practice. He had a two-tiered board set up for his guitar pedals; there were probably 60 on there and it took up the entire practice floor space. "Neil" -- he came by and was trying to feel out the melodies but he just kept singing, "I'm gonna tell you some good news," over and over and over again. The other members wanted him back for another practice so we could find out what the good news was. We never did. The list goes on and on.
What is the current lineup looking like these days?
After Brendan left the band, we spent months searching for a new frontman We found a great guitarist and frontman with Justin Fremont. On bass, Justin brought in a friend from Columbia, Missouri named Jeremy Hunsaker -- who also plays with Driving Wheel -- and myself, on drums.
You guys just finished a tour in June. How did it go?
The tour went fantastic. We were in Columbia, Peoria, then headed to Dayton, Columbus, then towards Nashville, Memphis and Bowling Green. The reception in each city was great and we sold a ton of merchandise.
Do you guys have any plans to get back out on the road before the end of the year?
Most definitely. We're probably headed to the east coast, we might play the CMJ in New York City but that's not entirely confirmed at this point.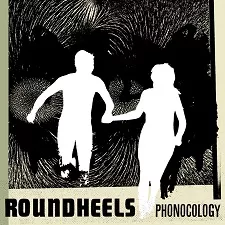 Your CD release is this weekend. What is the story behind Phonocology?
"Phonocology" or its root word, "phonology," is the study of the distribution and patterning of speech sounds. Originally coined by Brendan, our first singer, it was a play on his vocal style, which was very much like Frank Black from the Pixies -- you either loved it or hated it. There seem to be no "in between" opinions.
Where did you guys record the record?
We recorded it at Shock City Studios in St. Louis. All of it was done in one day, and as a live band in the main room. We did do a couple of extra guitars and some keyboards on a few things. We've used Tony Esterly at Shock City before and he's awesome to work with for our basic tracking. After that, we sent everything to John Keane in Athens, Georgia for mixing. We've used John before as well, and he is also really cool to work with. John has the ability to turn mixes around in several days, due to his experience. He's mixed, performed, and produced many people, including, R.E.M., Widespread Panic, Uncle Tupelo, Robyn Hitchcock, the Bottle Rockets and 10,000 Maniacs, to name a few.
Why did you choose the Heavy Anchor for the release party?
I met Josh and Jodie right when they opened the Heavy Anchor, and they're really good people. I love the vibe over there.
Who are you guys playing with? What time is the show?
We're playing with Ecstatics from New York City, Aquitaine from St. Louis, and the Black Roses from Peoria, Illinois. The show starts at 8 pm; it's only $5.00 and everyone in the door receives a copy of the CD.
What's next on the horizon for Roundheels?
We just signed a deal with a guy from the west coast who is very experienced with indie artists. He recently relocated to St. Louis and has been in the industry for years, working with bands and singers all over the world. His ties to festivals, labels, publishers, music supervisors and other successful artists will help us greatly. He'll be handling day-to-day operations on the business front and is focusing on establishing the brand, distribution, marketing, social networking platform and finding new talent for the label. More to come on this development in the weeks to come.
Tell me about Tension/Release Records.
I started Tension/Release as a fall back after Roundheels had run its course. I still wanted to be involved in music some way or another. In sticking with a Jack White way of creating a label, I wanted to stick with garage and punk bands and focus on the Mississippi River corridor.
What are you planning on doing with the label next? Any new bands or releases in the works?
The label will essentially be managed and run under the deal we struck; those details and announcements will be coming out in the next few weeks on a national level. So, the Riverfront Times is the first place to be notified of it at this point. Roundheels is the first band signed to that label and will be published through Bug Eyed Puggle Publishing, LLC. The Tension/Release Records brand will focus solely on EPs (CDs and digital) and vinyl, again focusing on a niche while keeping production costs down. We went with EPs so bands could put out two releases a year and keep their fan-base entertained, and can continue touring with new material on a regular basis. The label will be signing five or six bands in the next six months and management will be promoting the label as a legitimate product on a global scale. In 2014 and 2015 it'll focus on adding fifteen more bands.
See Also: - The Top Ten Ways to Piss Off Your Bartender at a Music Venue - Ten Bands You Never Would Have Thought Used to Be Good - The Top 15 Things That Annoy the Crap Out of Your Local Sound Guy
Follow RFT Music on Twitter or Facebook. Follow RFT Music editor Daniel Hill on Twitter too, if you are into that sort of thing.