[image-12]
Happy Monday, everyone! We hope your weekends were filled with tons of show-going fun. Plenty more madness continues to fill our concert calendar for the week, including visits from Ken Mode, Masked Intruder, and Handsome Family Band. Get some recommendations for a show or two every night of the week right after the jump.
Ken Mode Monday, July 22, 8 p.m. w/ Inter Arma, Everything Went Black, Jack Buck @ The Demo - $10 By Rick Giordano From "The Best Metal Shows in July:" Winnipeg, Canada's Ken Mode has been around for well over a decade now, and while still largely unknown in most mainstream metal circles, its name is always spoken with admiration by underground metal fans and musicians alike. The band plays furious, drop-tuned prog-metal with dizzying rythyms that come across like the audio equivalent of a drunken three-legged dog on the attack. Along on the tour is Richmond, Virginia's Inter Arma which I've previously written about back in March, whose latest Relapse release Sky Burial is easily one of the best records of 2013 so far. Add the great local talents of Everything Went Black and Jack Buck to the bill and you've got one hell of a solid show.
Joint Chiefs of Math Tuesday, July 23, 8 p.m. w/ Boarefleaked, Mids @ Lemp Arts Center - $5 By Joseph Hess The Joint Chiefs of Math brings instrumental rock in the vein of warped electronics and bent guitar necks. The scattershot drums therein aren't without purpose; the duo's penchant for polyrhythm makes for staggering songs. Constantly unfolding timing changes invoke a feeling of unease beside melody, while stark shifts in rhythm feel gripping and not pretentious -- the band's attention deficit disorder works to benefit rather than detract. While the duo crams as much into one piece as some bands do into entire albums, variety is the star here. The heavy mix-up of ambient and busy parts build into distinction, a trait that allows for careful experimentation.
Melvins 30th Anniversary Tour Tuesday, July 23, 9 p.m. @ The Firebird - $20 By Rick Giordano From "the Best Metal Shows in July:" If you don't like the Melvins, you either don't like heavy music or you like it for all the wrong reasons. With over twenty albums under its belt, there isn't much territory in the world of rock, metal and experimental music the band has not only covered but mastered. Over the past 30 years the Melvins have avoided clichés like Satan and death, instead being as strange and silly as anything you can imagine all while being kilo tons heavier than your favorite death metal band. The band that once employed a roadie named Kurt Cobain is still going strong, and none of its members have been murdered by their crazy wives yet (I mean "committed suicide"). Nirvana, Tool, Faith No More, Neurosis, Mastodon and countless others all owe the Melvins for helping shape their sound. All you owe them? Twenty bucks for a ticket to the show.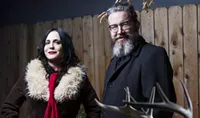 The Handsome Family Band Wednesday, July 24, 8 p.m. w/ Danny Barnes, Sean Rowe @ Off Broadway - $15-$21 By Roy Kasten Brett and Rennie Sparks, a.k.a. the Handsome Family, have been making our world stranger, scarier and more beautiful since the mid '90s by crafting gothic folk ballads luminous through the surreal poetry of depression and country melodies. The band's 2013 album Wilderness immerses listeners in the only world weirder than their own: nature. Eels, owls, gulls and glow worms aren't just inspirations; they're Ovidian guides to the mysteries of life, where everything deserves praise in a foggy baritone and nothing, even the caterpillars, are what they seem.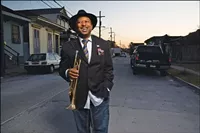 Kermit Ruffins Wednesday, July 24, 9 p.m.; Thursday, July 25, 9 p.m. @ The Gramophone - $25 By Roy Kasten If Kermit Ruffins didn't exist, Treme would have had to invent him. But the HBO series couldn't have imagined a more skillful or saucy (pun intended; Ruffins makes a mean BBQ) persona than this Ninth Ward trumpeter and vocalist. It's not saying too much to call him one of Louis Armstrong's heirs, and yet it's not saying nearly enough. His jazz is poly-cultural and poly-stoned: Bebop, juke joint jump and supper club soloing are all reason enough to get high and to swing, which he always does. He's a man for whom the second line is always first.
Palace LP Release Thursday, July 25, 9 p.m. w/ La Guerre, Beth Bombara @ Plush - $7 By Christian Schaeffer Local kinetic pop band Palace proudly sings songs about the wonderments and scrapes of childhood, but the band itself has been going through something an adolescence of late. In the past year, two of its singers, Sydney Scott and Jamie Finch, have moved on, and Crystal Owens has taken their place, sharing the mic with Matthew Kavanagh. Fans were able to see Palace work through these growing pains at a month-long residency at the Gramophone in May, and now the quintet is ready for bigger stages. This week's show serves as a release for the LP Summer Don't You Dare, featuring updated versions of songs from the debut EP and a few new tracks.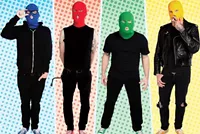 Masked Intruder Friday, July 26, 8 p.m. w/ Elway, The Copyrights, Sam Russo @ The Firebird - $15-$17 By Daniel Hill Madison, Wisconsin's favorite band of law-breaking pop-punkers, Masked Intruder, returns to St. Louis yet again. The ski mask wearing four-piece seems to have taken a shine to our fair city -- or maybe it is simply our dark alleyways and unsecured valuables that the band is after. Either way, Masked Intruder marries the simplistic three-chord punk of the Ramones perfectly with the hyped-up skate-punk of NoFx, culminating in energetic, bombastic tunes that won't leave your head for weeks. It is fitting, then, that the band landed itself on Fat Wreck Chords, NoFx vocalist Fat Mike's long-standing haven for all things poppy and punk.
CaveofswordS Friday, July 26, 9 p.m. w/ Jordan Pippen Rodman, Handsome Tyrants, The Mercs @ The Heavy Anchor - $5 By Mike Appelstein From the 2013 RFT Music Awards: Led by the husband-and-wife team of Sunyatta and Kevin McDermott, CaveofswordS has garnered attention for the past year or so for its elegant, chilly minimal synth sound. Silverwalks, the duo's debut CD, was full of goth-tinged vocals, droning loops and trip-hoppy rhythms. One could imagine the McDermotts contributing to a This Mortal Coil record in the 1980s, or perhaps opening for Portishead in the 1990s. On their Skillwavers remix CD, the McDermotts draw from a variety of like-minded local friends, including Ou Où, Spectator and Adult Fur. The pair plans to spend the next few months recording a second album, so be sure to catch one of the few live shows they'll have time for this summer.
Infest StL 3 Friday, July 26, 8 p.m.; Saturday, July 27, 3 p.m.; Sunday, July 28, 2 p.m. @ 2720 Cherokee - $10 By Mabel Suen If you missed out on some bigger music festivals this summer, consider a homegrown option that's both within reach and easy on the billfold. For just ten bucks, gain access to three days of local music, dance and art. The third installation of this quarterly indoor fest's kick-off includes the gothic folk of Strawfoot paired with burlesque of "the derriere beyond compare" in the flesh, Lola Van Ella (and troupe). The rest of the weekend's live music schedule features everything from the pop stylings of Scarlet Tanager and adorable crooning of Dubb Nubb to sweet beats from Thelonius Kryptonite and metal-drenched hardcore of Everything Went Black.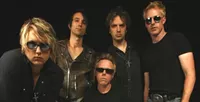 Summerland Tour Saturday, July 27, 7:30 p.m. w/ Sponge, Everclear, Live, Filter @ River City Casino - $45-$55 By Allison Babka From this 2013 show preview: There's no shortage of '90s acts touring the country in search of inspiration - or, more accurately, revenue to fund a whole new decade of flannel shirts and combat boots. But Sponge has been on the reinvention track for quite a while, shuffling band lineups and experimenting with poppier sounds instead of its trademark distorted guitar and vocals. The Detroit band's last full-length album, 2007's Galore Galore, sounds like something from Nickelback's closet, but '90s revelers shouldn't fret - fans can still revisit their own nostalgic alternativity when Sponge performs 1994's classics from Rotting Piñata.
Post Performance Saturday, July 27, 7 p.m. w/ Syna So Pro, Loose Screwz, Ou Où @ Old Post Office Plaza - free By Mabel Suen From: "The Luminary Returns with the Post Performance Series This Summer: Luminary Center for the Arts makes a comeback on the show scene this summer -- well, not at its pending new physical space on Cherokee Street, but with the return of the Post Performance Series, featuring live music and one-day-only art installations at the Old Post Office Plaza. Families and friends gather outdoors at the Old Post Office Plaza, many with blankets, folding chairs and picnic baskets -- others just content with sitting Indian-style and soaking it all in -- to enjoy the sounds of live music as it echoes off of buildings in downtown St. Louis. And the setting is always a unique one, with art hauled up and set in place in the already scenic plaza for just one music-filled, memorable evening.
Note: Though we wish we could, we can't feature every great show happening in town in just one measly post. Look for plenty more recommendations this Friday in our weekend shows post, and peruse the St. Louis concert calendar for more ideas any time. Let everyone know what else you're looking forward to seeing this week in the comments below, and send show tips any time to clubs@riverfronttimes.com to be considered for inclusion on these lists.
Follow RFT Music on Twitter or Facebook. Follow RFT Music editor Daniel Hill on Twitter too, if you are into that sort of thing.