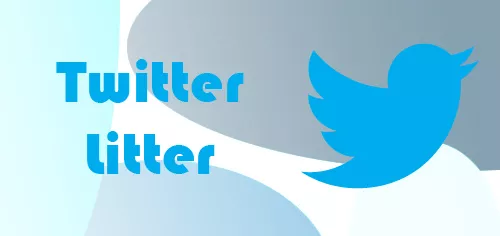 Getting your celebrity gossip from TMZ is soooooo 2009, dude. Each Thursday in "Twitter Litter," RFT Music rounds up the week's best meltdowns, ego battles and WTFness from rockers, rappers and DJs who aren't afraid of a little hashtag action. It's time to take out the trash.
When we started kicking around the "Twitter Litter" column idea a few weeks ago, we had only followed musicians we liked, who tweeted useful information or who behaved somewhat respectably. And then we realized how stupid and boring that was, so we started seeking out the batshit-crazy folks. Holy moly, it's amazing what artists will say and do when they're not stuck behind PR handlers!
Our Twitter list is up to roughly 150 musical freaks and counting, and we'll be pulling their juiciest, strangest, most awkward tweets for you each week, but we have a feeling that a few special unicorns will become column fixtures. Let's meet some of the head cases who already have captured our hearts:
Ke$ha - @keshasuxx
Everyone's favorite pee-drinking, glitter-wearing oddity has a photo fixation. Out of her last seventeen tweets, Keh-dollar sigh-hah posted twelve Twitter or Instagram photos. We're enthralled by her love for her fans and her cat, but what really caught our eye was this gift from her momma:
Well, hell, who couldn't use those?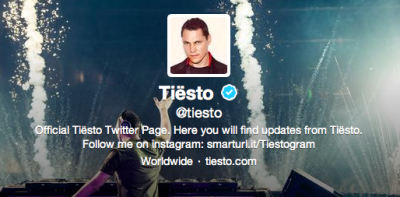 Tiesto - @tiesto
Like Ke$ha, Dutch DJ Tiesto appreciates body parts, but he'd rather share interesting or useful information instead of wearing the ol' twig and berries on his feet. He's been stalking @uberfacts lately in his trivial pursuit about anything related to sexytime.
But Tiesto's not only interested in making out. He also is fascinated by sea life.
Look out, kids-who-write-Laffy-Taffy-jokes, Tiesto's coming for you.
Continue for scandals with M.I.A. and Kanye West.
M.I.A. - @miauniverse
Celebrities flock online to mouth off about injustice just like we do! M.I.A. has been working on a documentary for about a year in conjunction with the anticipated fall release of her album Matangi. But the film's trailer recently was taken down due to a copyright infringement claim, and M.I.A. is pissed.
The blocked documentary includes footage of M.I.A. flipping the bird while performing with Madonna during the 2012 Super Bowl.
Know who else is pissed off? Mr. Kim Kardashian. But not about M.I.A.'s situation.
Kanye West - @kanyewest
A clip for Kanye West's forthcoming "Black Skinhead" video popped up Monday, about a week before its official launch. Our favorite college dropout claims that the leaked version isn't the real deal, and he's SO SAD, YOU GUYS.
But just in case West's tears aren't doing it for you...
SO THERE!
Continue for a true St. Louis original.
Murphy Lee - @murphderrty
Ok, we're just going to say it: We think St. Louis' own Murphy Lee should have a permanent section in this column. The man tweets nonstop and is a freewheelin' soundbyte machine.
For example, he's very concerned with the crapper:
He remembers his roots:
And he has strong opinions on party glassware:
But what Murph really likes to do is prove that he can sing.
The crowd's on you, folks. The crowd's on you.
Got a favorite musical freak to follow on Twitter? Let us know at @rftmusic or @ambabka. Tag your tweet with #RFTtwitterlitter.
See also: -Crotching Whiskey at the Justin Bieber Concert and Getting Thrown Out: A Review -The 15 Most Ridiculous Band Promo Photos Ever -The Ten Worst Music Tattoos Ever
Follow RFT Music on Twitter or Facebook. Follow RFT Music editor Daniel Hill on Twitter too, if you are into that sort of thing.