Press Photo
Killer Mike and EL-P
[Each month in this space we will be bringing you our picks for the best St. Louis hip-hop shows of the month. St. Louis is an excellent town for hip-hop -- just ask Complex Magazine -- and plenty of great acts come through town regularly, in addition to our own local talent. Speaking of, this list is compiled by St. Louis rapper Tef Poe, who writes a regular column for RFT Music. Lest he be accused of nepotism though, be aware that editorial oversight is in play. Besides, few local artists are as passionate about giving back to the local hip-hop scene as Tef -- check out this list of 50 notable local hip-hop artists he put together for us last year.]
See Also: - St. Louis Named One of the Best Cities in the U.S. For Rap Fans by Complex Magazine
Killer Mike and EL-P with Trackstar the DJ at the Firebird July 17 9 p.m. / $20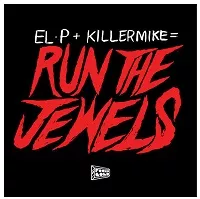 Last year Killer Mike joined forces with EL-P for one of the year's most critically acclaimed hip-hop albums. EL-Producto is a underground hip-hop living legend and also, quietly, one of the best producers in the genre today. Killer Mike is a southern hip hop legend and indie music powerhouse on all fronts.The two have decided to combine forces once again and take the show on the road. On last year's release, entitled R.A.P. Music, EL-P handled all of the production while Mike ushered in the rap lyrics. This time around on Run The Jewels the duo goes bar for bar on some of EL-P's most impressive sonic backdrops. This show is easily the most anticipated rap show to come to St.Louis in the month of July. The duo will be supported on the wheels of steel by St.Louis' very own Trackstar the DJ.
See Also: Is Killer Mike the Best Rapper Alive in 2013?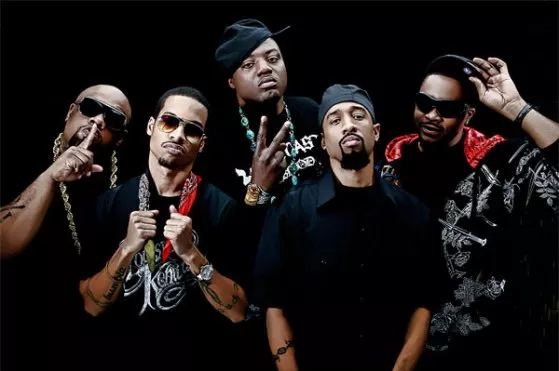 Press Photo
Nappy Roots
Nappy Roots with Black Spade, Family Affair, Doorway, Tef Poe, and Corey Black at the Coliseum July 19 8 p.m. / $20
[Disclosure: The author of this article will be performing at this show. Nappy Roots is worth the conflict. --Ed.]
Nappy Roots is a Southern-based rap group that scored big a few years ago with a chain of hits that seemed to dominate the radio airwaves. Sonically the group is similar to the likes of the Dungeon Family, but stylistically they share a slight resemblance to Wu-Tang Clan. On July 19 Nappy Roots will be performing live alongside an action-packed opening lineup consisting of a few choice members from notable St.Louis underground hip-hop crew the Force.
Press Photo
Rich Homie Quan
Rich Homie Quan at the Loft July 25 9 p.m. / $10 to $30
Rich Homie Quan is the current reigning King of the summer as far as the trap rap genre is concerned. His buzz is fairly fresh and regional but he has been co-signed and stamped by the likes of Young Jeezy. His current single "Some Type of Way" is currently eating up airwaves nationwide. He comes to Saint Louis and rocks the Loft on July 25. This will be his first performance in our city, and the concert will also serve as the launch party for Chuck Buck Entertainment. Peete Rose will also grace the stage. For ticket information contact 314-677-5642.
Always Support Locals with Caveman Chronicles (Farout and Matt Sawicki) at the Demo July 25 8 p.m. / $6 to $8
Always Support Locals is one the best ongoing underground St. Louis concert series. This month they bring you Caveman Chronicles live in concert, which is sure to be a crowd-pleaser on all levels. In true Indyground Crew fashion they are also bringing along a list of performers that are not from our local area. Imperfect from Iowa, Duece Ellis from Brooklyn and Daniel Dawyer and IQ from STL will also rock the house.
See Also: - The Top Ten Ways to Piss Off Your Bartender at a Music Venue - Ten Bands You Never Would Have Thought Used to Be Good - The Top 15 Things That Annoy the Crap Out of Your Local Sound Guy
Follow RFT Music on Twitter or Facebook. Follow RFT Music editor Daniel Hill on Twitter too, if you are into that sort of thing.