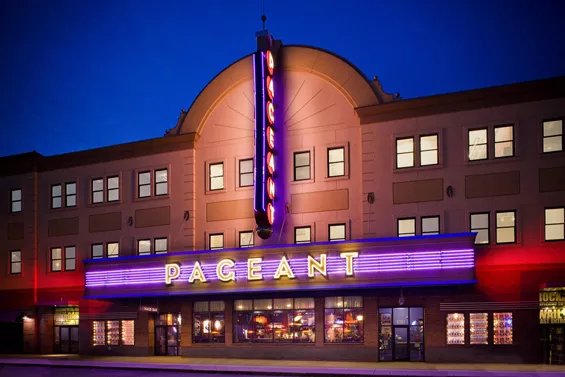 Selecting Riverfront Times' Best of St. Louis 2012 wasn't easy. Choosing the winner meant several worthy candidates would go unmentioned -- until now. In this RFT Music series, we're beeboping and scattin' our way through notable runners-up in a number of categories. This week: The ten best rock clubs in St. Louis.
See Also: - The Ten Best Dive Bars in St. Louis - The Eight Bars With the Best Beer Selections in St. Louis - The Five Best Places for Karaoke in St. Louis - The Ten Best 3 a.m. Bars in St. Louis: 2013 - The Eight Best Gay Bars in St. Louis
The Pageant (6161 Delmar Boulevard; 314-726-6161)
St. Louis' premier mid-sized venue, the Pageant is likely to book the national acts that you've been waiting to pass through this part of the country. Due to the big names, you'll mostly show your dedication by waiting in line for tickets or arriving right as doors open. There's enough room for everyone in the array of seating, standing and dancing room, but you'll still battle to reach the front of the dance pit in hopes that Die Antwoord's Zef (Roger Ballen) strips right before your eyes. The balcony is perfect for those craving a full shot of the action during a packed show. If seeking a break from the action, drinking-age patrons can step in the venue's attached Halo Bar. As the Loop's premier concert spot, the venue is a well worth a visit -- especially given that the space is listed as one of the top ten club-level venues in the world, in terms of ticket sales.
The Firebird (2706 Olive Street; 314-535-0353)
The focus may be rock, but even if it's indie, hip-hop, metal, folk or something beyond obscure (that all the cool kids are listening to these days), the Firebird probably has a show you'd enjoy. The 2012 calender featured Naked Raygun, Gaslight Anthem, Lil B, Mission of Burma, Doomtree, Mayer Hawthorne and the County, Propagandhi and more. It was voted 2012's all around best rock club in our reader's poll and housed the 2012 best show, when Big Freedia sissy-bounced her way into town. The Firebird is a class act when it comes to music selection. The staff's tendency to books bands that have already developed a following based solely on a five-song EP demonstrates the Firebird's top-notch abilities in discovering the next big thing. Pass through the dark, low ceiling-ed venue to experience a night of close dancing, headbanging or whatever it is that you're in to -- you'll find it all here.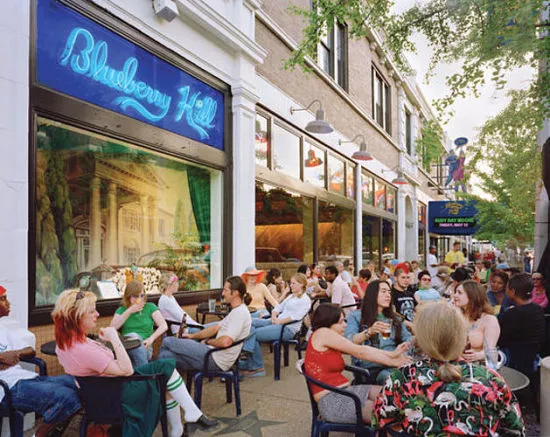 Blueberry Hill (6504 Delmar Boulevard, University City; 314-727-4444)
Don't let the family atmosphere burger joint and late-night Delmar Loop hotspot upstairs trick you. Blueberry Hill is home to one of the finest small-sized venues in the city: the Duck Room. The space is named after Chuck Berry's classic guitar walk and is where the rock & roll godfather and St. Louis native happens to play monthly shows. The tastefully hung neon "Duck Room" sign elicits the air of an old school secret basement club amid the walls littered with records, posters comic books and more. But all vintage impressions aside, Blueberry Hill draws in terrific and current local and national acts. Make sure you peruse the photos by the bathrooms that show off the famous folks who have dropped in while you scarf down one of Blueberry Hill's world class burgers as a mid-set snack.
The Heavy Anchor (5226 Gravois Avenue; 314-352-5226)
The Heavy Anchor is part music venue and part watering hole, separated by one gigantic garage door. It's well soundproofed when closed, allowing patrons to separate themselves from the crowd of rowdy rockers when necessary. It's the type of venue where bands commonly skip the stage and play on the floor, surrounded by attentive fans. The owners, Jodie Whitworth and Joshua Timbrook, are super friendly and always find themselves positioned in the good graces of the bands. The Heavy Anchor continues to grow as one of the city's more popular venues. Attribute that to the excellent local and regional music selection and the cocktails, like the Rusty Anchor (a twist on an Old Fashioned), served in mason jars and guaranteed to get you drunk. Located in the Bevo Mill area, the Heavy Anchor is a sure thing in the deep south side.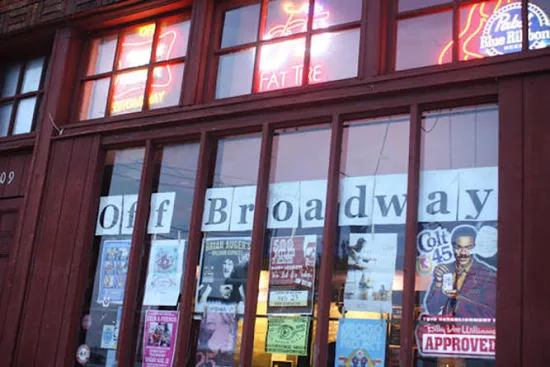 Off Broadway (3509 Lemp Avenue; 314-773-3363)
Haven to some of St. Louis' best local acts, Off Broadway is Benton Park's flagship venue. It's a guarantee that the concert calendar is booked solid with not-to-be-missed shows, spanning anything from local punk to national alt-country. Not to mention that the growing number of annual traditions the venue houses: a Thanksgiving-eve performance of the Band's Last Waltz and a crawfish boil, just to name a couple. The venue is also a huge supporter of local radio and continually hosts concerts, benefits and tribute nights sponsored by 88.1 KDHX. For over twenty years, the venue has adapted to its growing popularity and changes in music preferences through improvements such as a bigger stage and more standing room. Plus, the venue has a wonderful covered outdoor patio for smokers and those looking to take a thirty second break before returning to the raucous rock inside. If that isn't enough, nothing speaks more highly of Off Broadway than the continual returning acts that grace the stage. Fans and bands alike continually appear and reappear at this venue-made-home.
Old Rock House (1200 South Seventh Street; 314-588-0505)
In today's music environment, with the "loudness war" at its peak, it's not uncommon to have an otherwise enjoyable concert experience marred by deafening sound levels, garbled vocals or horrendous feedback and distortion. That's not the case at the Old Rock House, where head sound engineer Josh Limpert is on hand to make sure that the sound complements the performance rather than spoiling it. And his challenges include a diverse array of acts, from some of the city's finest hip-hop offerings to sold-out indie rock royalty to jam band staples.
Plush (3224 Locust Street; 314-535-2686)
Let's start with a choose-your-own-adventure tour of this 40,000 square foot fully operational club, venue, bar and restaurant. Walk in and take your pick of the restaurant to the right or the two story venue to the left, connected in the middle by one giant circle of a bar. If you've headed right, prepare yourself for an eclectic menu featuring a full made-in-house menu, from pickled goods to gravy and sauces to curing their own bacon. Funky décor and excellent service make this a great all day and night place to grab a bite to eat. If you've headed left, what awaits is way more than you ever imagined. There is enough space in this venue to bust a move on the sweeping dance floor and then hide in a dark corner and secretly enjoy the show. Head upstairs for the bird's eye view of the stage. Step on to the roof top patio and get the same view of glowing midtown. Whatever your plans for the night -- studying, partying, eating or playing bar-styled games -- Plush is the perfect place.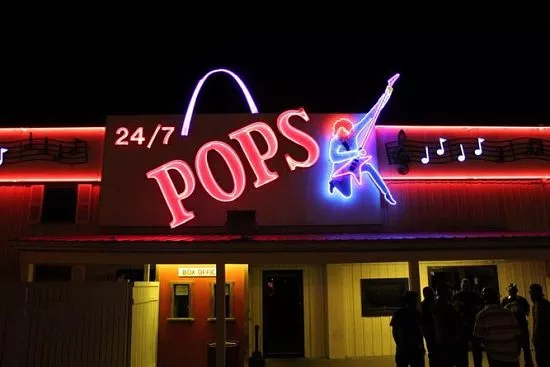 Pop's Nightclub (1403 Mississippi Avenue; 618-274-6720)
Pop's coerces you to drive across the river after the clock hits 3 a.m. and all the St. Louis bars close. Known for its almost 24-hour bar (the venue closes for an hour at 6 a.m. for a quick clean), you can find anything from a local show to a major hip-hop or rock band. So no matter if you arrive at 6 p.m. for a local show or major rock band or 6 a.m. after a bizarre strip-club crawl winding from the Brooklyn sin strip to Sauget, there's one thing you can count on at Pop's: Someone is always drunker than you could ever hope to be at this truck stop-venue-watering hole.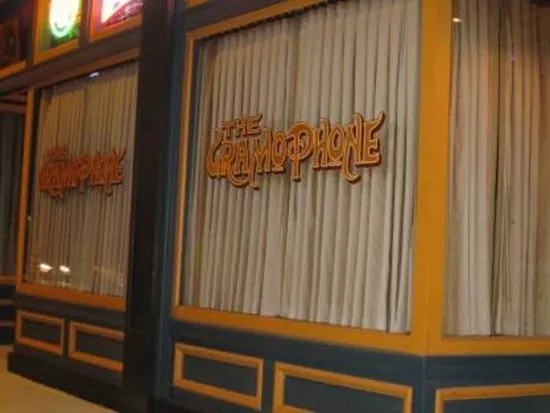 The Gramophone (4243 Manchester Avenue, 314-531-5700)
Let's go ahead and designate the Gramophone as one of St Louis' elite small venues. It prides itself on booking a stylistically diverse mix of music, from up-and-coming hip-hop acts to bloghouse DJs and swampy Delta blues. No "the band was good, but the sound was terrible!" complaints here; its sound system is top-notch and the levels are almost always correct. With its classy yet laid-back feel, the Gramophone is suitable for just about any genre and any type of person. Lounge in the comfortable VIP-styled elevated seating, hang out at the bar or dance at the stage: Wherever you are you're bound to have a perfect view of the stage and an excellent time.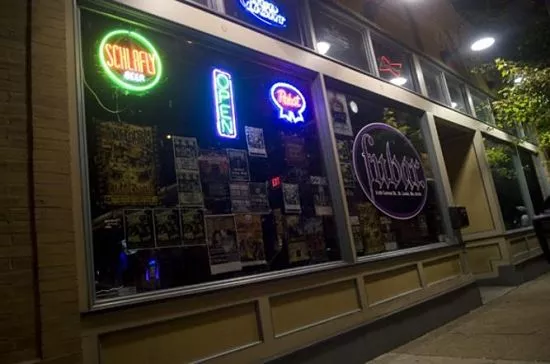 Fubar (3108 Locust Street; 314-289-9050)
If you're looking for good metal or punk in the area, Fubar is your spot. Housed in the renovated former Olive Motor Company building, Fubar is owned and managed by Bob Fancher, who did time for more than a decade at the Creepy Crawl. Fresh coats of paint, digital jukeboxes, video games, two bars and even some natural light filtering in provides a great atmosphere for this loud-as-bombs rock venue. Somehow they were able to score Black Flag this year, if that tells you anything about the staff's awesome taste. Fubar is split into two equally sized, larger rooms; on the right lays the venue, and the left, the lounge. One can expect the best local and regional rock bands, cheap drink specials and some good-natured hazing from the bartenders at this midtown watering hole.
See Also: - The Ten Best Dive Bars in St. Louis - The Eight Bars With the Best Beer Selections in St. Louis - The Five Best Places for Karaoke in St. Louis - The Ten Best 3 a.m. Bars in St. Louis: 2013 - The Eight Best Gay Bars in St. Louis
Follow RFT Music on Twitter or Facebook. Follow RFT Music editor Daniel Hill on Twitter too, if you are into that sort of thing.