Some people spend their lives researching a cure for cancer, or how to perform cleft-lip surgery on children in developing countries. Others, such as myself, spend that time researching obscure music because it gives them a sick feeling, like maybe they are somehow better than people who are doing real things with their lives. Sadly, often the one thing I get to pride myself on somehow ends up in the mainstream, in some bizarre and sometimes infuriating way. I'm not talking about the movie Juno mentioning Sonic Youth or something -- I'm thinking of the real out-of-nowhere stuff. So to celebrate my depression, here's a list of six strange references to obscure music in mainstream culture.
Oh, and if someone can, please take a screen shot of the Brutal Truth poster in Diary of a Wimpy Kid 2. I couldn't find one..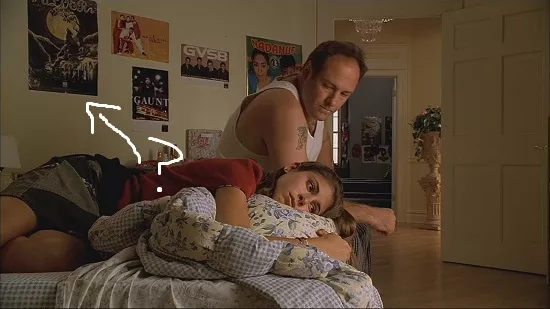 6. There is an Ulver poster in The Sopranos
Do you understand how strange it is that there is an Ulver poster up in the room of a mob boss' daughter? And not only is it just an Ulver poster, but it's an Ulver poster from one of the band's early albums -- one I had always heard was recorded in a forest. Ulver is a Norwegian black-metal group who would also be the subject of a rumor involving the spending of a recording advance on suits, drugs and a luxury car, followed promptly by the release of another record that sounded like it was recorded in a forest. If you need further proof that the set designer on this show was probably a music critic gone out of their mind, there is also a Girls Against Boys poster up next to a Nevermore poster.
5. Ferris Bueller Listens to Early Industrial Music
Ferris Bueller, the king of cool and the titular hero of our story apparently listens to groundbreaking British industrial bands Killing Joke and Cabaret Voltaire. This is confusing when you realize that the songs in the movie are by Wayne Newton, the Beatles, and Zapp. Except that Zapp rules as hard as those first two bands.
4. Phoebe from Friends loves Carcass
What? Why the seminal grindcore/death metal band Carcass? Is it because they used to name their guitar solos things like "Humanure" or "Rectal Intubation with Intolerable Hot Enema"? It just doesn't add up.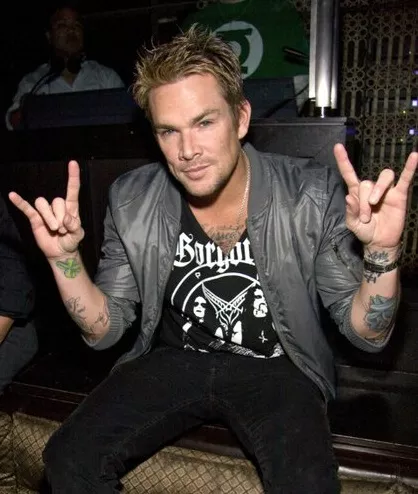 3. Mark McGrath from Sugar Ray loves Gorgoroth
I can't stop hating this guy. I really can't. It almost makes me feel bad. I don't know what it is, aside from the fact that he is much better looking and in shape and has hair and gets paid a lot, but I hate him. Anyway, Mark McGrath likes Gorgoroth, a Norweigan black metal band that once got in trouble in Poland for having a bunch of sheep's heads, sheep's blood and models that were naked and crucified on stage. They are also known as the only black metal band with a gay singer who co-owns a fashion line, and was in a band labeled as a "hate music group" by the Anti-Defamation League.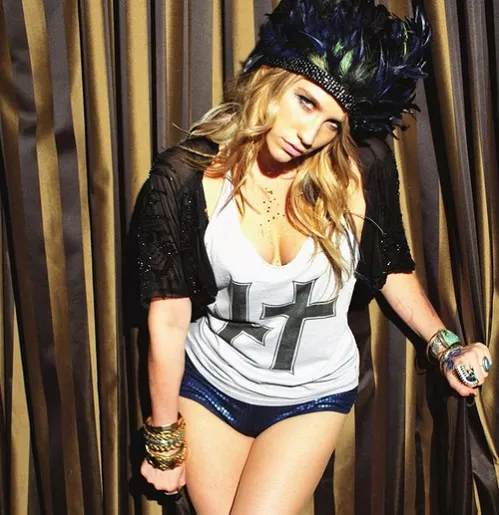 2. Ke$ha listens to D.C. hardcore punk
Look, the band Void isn't the most obscure band on the planet or anything, but most people still don't listen to them. While legendary among drunk dorks with leather jackets, it seems like a pretty big goddamn stretch for someone who has a song called "Party at a Rich Dude's House." Then again, she also wears a meticulously torn up Pixies shirt as well, suggesting that maybe she's just a huge Nirvana fan who combs through Kurt Cobain's favorite bands. Or maybe she does what a lot of people who wear Void shirts do: Wear a Void shirt because it has cool crosses on it.
1. The History Channel and New York Death Metal
Here, the band Suffocation makes a cameo on a commercial for a show on the History Channel.
Soooo, alright, I guess I'm going to back to bed now. Forever.
See Also: - The Top Ten Douchiest Guitar Players of All Time - The Top Ten Douchiest Drummers of All Time - The 15 Most Ridiculous Band Promo Photos
Follow RFT Music on Twitter or Facebook. Follow RFT Music editor Daniel Hill on Twitter too, if you are into that sort of thing.