Press Photo
Yeasayer
Yeasayer treated devoted fans this past Friday to a sold out show at the Firebird. The music and energy in the building was infectious -- the entire crowd sang along to Yeasayer's "Ambling Alp" from 2010's Odd Blood release; almost to the point that the band's vocal presence on stage seemed unnecessary.
See Also: - Lee Harris, St. Louis Nightlife Fixture and Former RFT Photographer, Remembered
First, the unbelievable opening set by Athens, Georgia natives Reptar (yes, named after the Rugrats character -- I'm sure they're sick of answering that question): How so many members can pack a stage and still perform to their fullest is beyond my comprehension. The full rock band with horns section came to please with their psych-soul synth dance and prepped the crowd perfectly for the headliner. It needs to be said that keyboardist William Kennedy has perfected the Zappa look. But there is nothing better than a performer so lost in music as Graham Ulicny was during the band's final song. While the track title has since slipped from my memory, the image of him close-eyed and swaying while hitting every high pitched note is forever ingrained in my mind.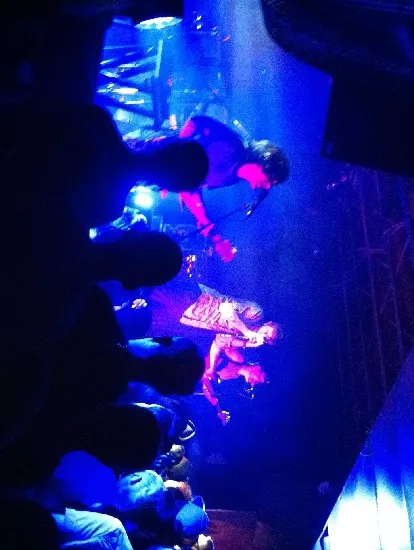 Cassie Kohler
Yeasayer at the Firebird
Next, Yeasayer took the stage. The diverse crowd blew up the band's first club show in St. Louis with a full-out groove session -- fans spanned everything from hipsters to bros to hippies and grown-ups. Each and all compacted toward the stage while a crystal rainbow light show enhanced the ambiance with kaleidoscopic perfection. What is it about a crowd jumping and gyrating in unison that makes me want to rub sweaty bodies with strangers? I don't know, but that is exactly what I did. Plus, Firebird nailed the sound levels, especially impressive when dealing with the psychedelic nature of Yeasayer.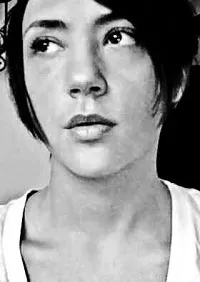 Courtesy of Megan Harris
Lee Harris
Yet by far, the coolest part of Yeasayer's set -- and the one thing you should take away from this short and sweet review -- was the dedication of "O.N.E." to the late, local photographer Lee Harris. Friends and family in the crowd erupted with cheers as lead vocalist Chris Keating gave the shout out. Harris' influence has now spread beyond our local scope to Yeasayer and beyond; his community of fans and friends should be proud that his life touched so many.
Harris was a photographer for the RFT from 2009 to October 2011.
Watch Yeasayer's video for "O.N.E." below:
See a sampling of Lee's work for the RFT: Slideshow: I Am Music at the Atomic Cowboy Slideshow: The Friday Night Resurrection at Rue 13 Slideshow: Space Junk Dance Party at the Gramophone Slideshow: Get Serious.ly Murdered at the Atomic Cowboy Slideshow: U Can Dance at Rue 13
See Also: Lee Harris, St. Louis Nightlife Fixture and Former RFT Photographer, Remembered