Selecting Riverfront Times' Best of St. Louis 2012 wasn't easy. Choosing the winner meant several worthy candidates would go unmentioned -- until now. In this RFT Music series, we're beeboping and scattin' our way through notable runners-up in a number of categories. This week, in honor of recent rulings and in advance of upcoming celebrations: The best gay bars in St. Louis.
See Also: - The Ten Best Dive Bars in St. Louis - The Eight Bars With the Best Beer Selections in St. Louis - The Five Best Places for Karaoke in St. Louis - The Ten Best 3 a.m. Bars in St. Louis: 2013
Rehab (4054 Chouteau Avenue; 314-652-3700)
Located at the eastern entrance of the Grove neighborhood -- also known as the "Gayborhood" -- Rehab functions as a suiting introduction to the area. Its friendly staff, precise bar and fun patio make it a great place to pop in for a drink or an awe-inspiring drag show before (or after -- Rehab is open until 3 a.m.) cruising the strip. What may keep you here the longest, however, are the unbelievable drink specials: $10 all-you-can-drink beer, $20 all-you-can-drink wells, $30 all-you-can-drink you-call-its and $40 all-you-can-drink top shelf.
Attitudes (4100 Manchester Avenue; 314-534-0044)
Dark, mirrored and loud, Attitudes' crowded dance club is designed for a sweaty groove-fest any weekend night. The built-in stage for entertainment and drag shows is perfectly positioned for all onlookers, but for those into people watching, the perch above the dance floor is ideal for that bird's-eye view of the action. Not to mention that there is a dancing cage for all you thrill-seekers out there. The drink specials are everything one could hope for, especially Wednesday's $10 all-you-can-drink special that's paired with karaoke. For over 24 years, Attitudes has been a consistent good time for party people of all type.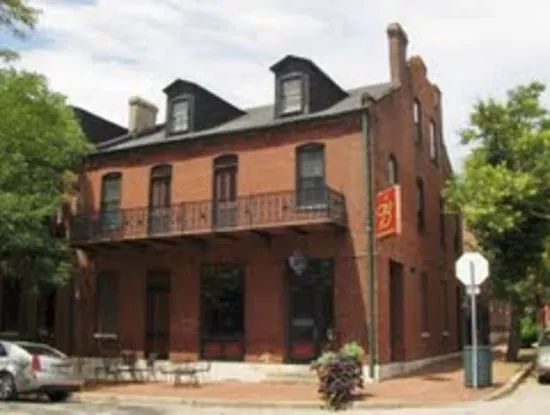 Clementine's (2001 Menard Street; 314-664-7869)
Clementine's is St. Louis' oldest gay bar, located on a quiet corner in Soulard. The relaxed atmosphere and casual crowd allows grown-ups to be grown-ups. Sunday afternoons on the packed patio draws a crowd ranging all types, and on Mardi Gras you can expect Clementine's to be the epicenter of debauchery. Clementine's also hosts the hilarious and beloved High Heel Drag Race, where drag queens, dressed to the nines, race down the street in heels. Clementine's is your place if seek chilled atmospheres and laid-back settings.
JJ's Clubhouse (3858 Market Street; 314-535-4100)
Located around the corner from the Grove, off of Vandeventer Avenue, JJ's is tucked into a secluded little nook almost under Highway 40. Advertised as "St. Louis' Largest Bear and Men's Bar," JJ's has a specialty, and there is no straying from this recipe. If you seek bears or cubs or lads in leather, this is the place to be. And while women legally can't be turned away at the door, know that this is primarily a men's space, and ladies will be reminded of that fact frequently. Men strut and cruise in their best leather gear, there are cheese balls on the bar as a snack, the pool table is in constant use and on the weekends the back room is opened to create a huge, pulsing club with swirling lights. If you are into furry men, come find your daddy here.
Just John's (4112 Manchester Avenue; 314-371-1333)
It's not much of a stretch to say that Just John's is probably the best gay bar in St. Louis. Great drinks, great atmosphere and great looking guys are just the tip of the iceberg. Straight honesty says that Just Johns is where all the action is. Owned by two men who've been partners for over fifteen years, this bar is an active part of the local gay community. Their presence at Pride and their community-involved staff doesn't go unnoticed; all the while, a night in their upscale space or on their well-designed patio won't be forgotten.
Keyper's (2280 South Jefferson Avenue; 314-664-6496)
Walk into Keyper's and you'll find vintage chandeliers that accompany the stemmed crystal glasses in which drinks are served. There is also an old clawfoot bathtub and half of a plaster cheeseburger on the back patio. But best of all, you'll find live piano music by a human jukebox and accompanying patrons on vocals -- the bar's regulars have really mastered some hits. Better than a karaoke bar, Keypers' resident pianist knows anything from show tunes to Barbra Streisand, opera to Roger Miller. Shy patrons need not worry; Patty and her piano are warm and welcoming companions to a night of having drinks alone or with friends.
Soulard Bastille (1027 Russell Boulevard; 314-664-4408)
Non-smoker's be warned: This bar's bar, located in historic Soulard, still allows smoking. Every knick-knack you intended to throw out comprises the décor-littered walls. You could spend all night searching the flair, which comprises everything from a buffalo head to a Lord of the Rings board game -- and you're bound to find some conversation-starter hung among them. But chances are you'll spend more time buying drinks at their gorgeous and classic wood bar. The patio provides a great place to step out of the loud patrons and watch the Soulard crowd move their way up and down Russell Boulevard.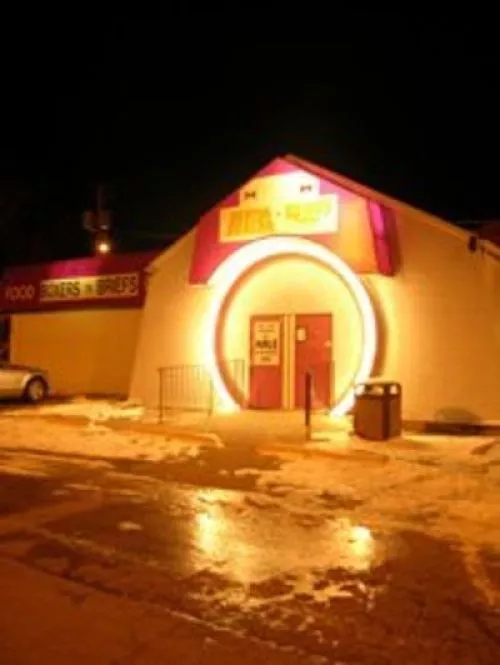 Boxers 'n Briefs (55 Four Corners Lane, East St. Louis; 618-332-6141)
Boxers 'n Briefs' website boasts: "All races, colors, sexes and sexual orientations are welcome," and that is the damn truth. It doesn't matter if you're gay, straight or a penis-veil-wearing bachelorette, if you want to ogle dancing dudes, this is the only place to be. The cover charge is a little steep -- $10 on the weekends -- but you get hours of fun. The entertainment rotates all night, and it doesn't take the dancers long to get fully nude and do acrobatic flips right on the bar -- here the entertainers are very accessible. The club also boasts a shower (on the bar, for the dancers to perform in), private rooms and a drag show every Sunday night.
See Also: - The Ten Best Dive Bars in St. Louis - The Eight Bars With the Best Beer Selections in St. Louis - The Five Best Places for Karaoke in St. Louis - The Ten Best 3 a.m. Bars in St. Louis: 2013
Follow RFT Music on Twitter or Facebook. But go with Twitter. Facebook blows.