All photos by Theo Welling
Black Flag lifers.
One of the two Black Flag groups touring this summer (the Greg Ginn-backed version) played Fubar on Friday, June 21 (see all the Black Flag-St. Louis photos).
As visible at a punk show has crumpled cans of PBR, the Black Flag tattoo -- images of which comprise a recently published photo book -- was also omnipresent. Photographer Theo Welling brings back these images of Black Flag tattoos at the Black Flag show.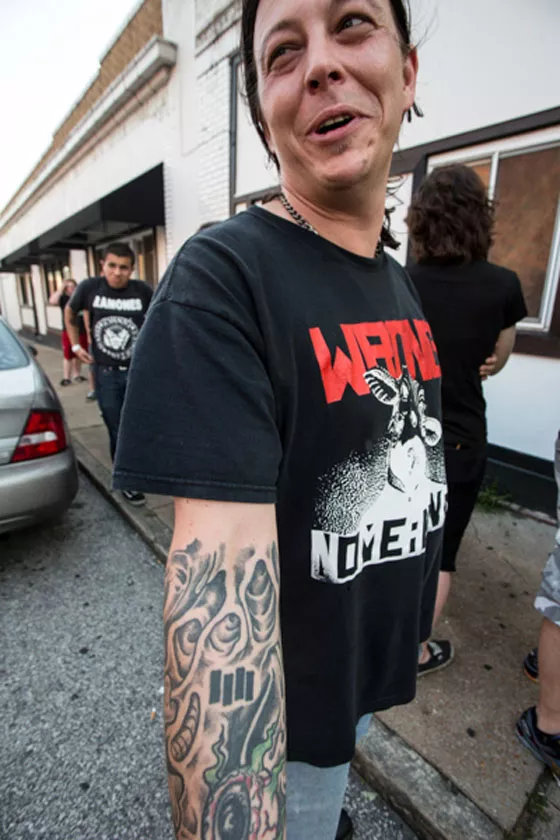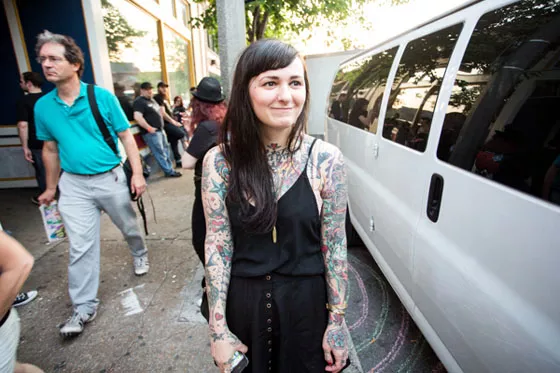 "TV Party":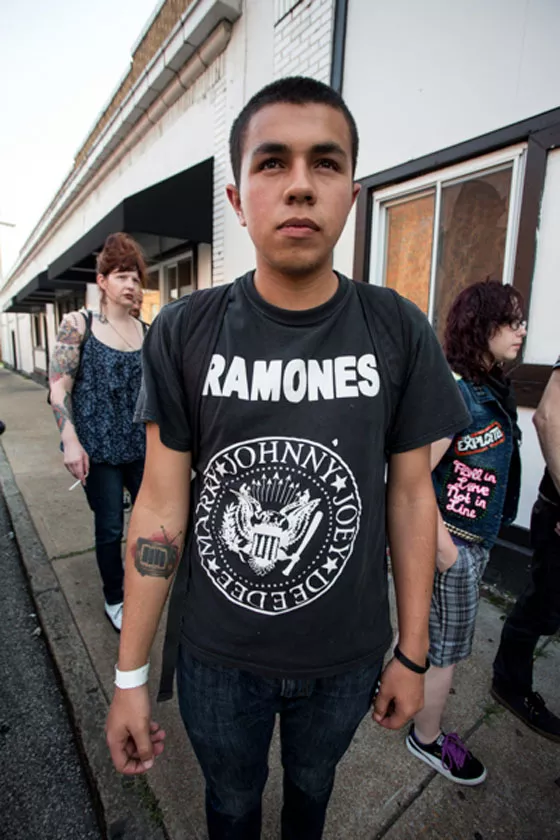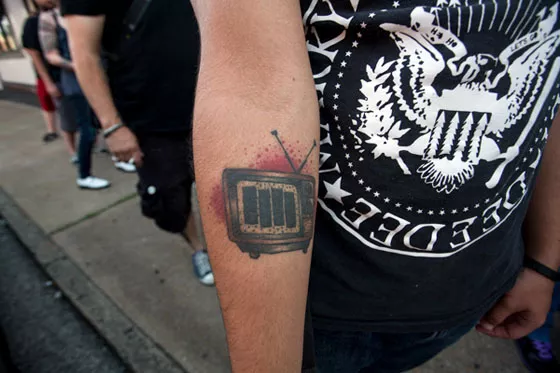 "Rise Above":
Photos continue on Page 2.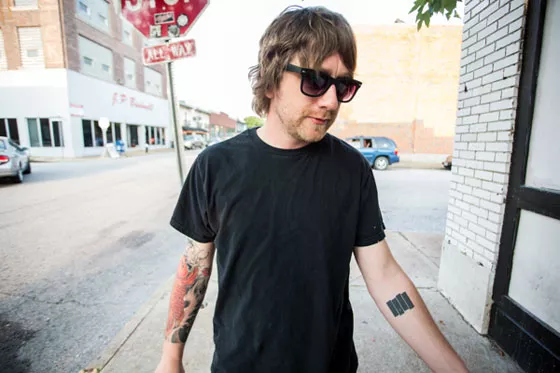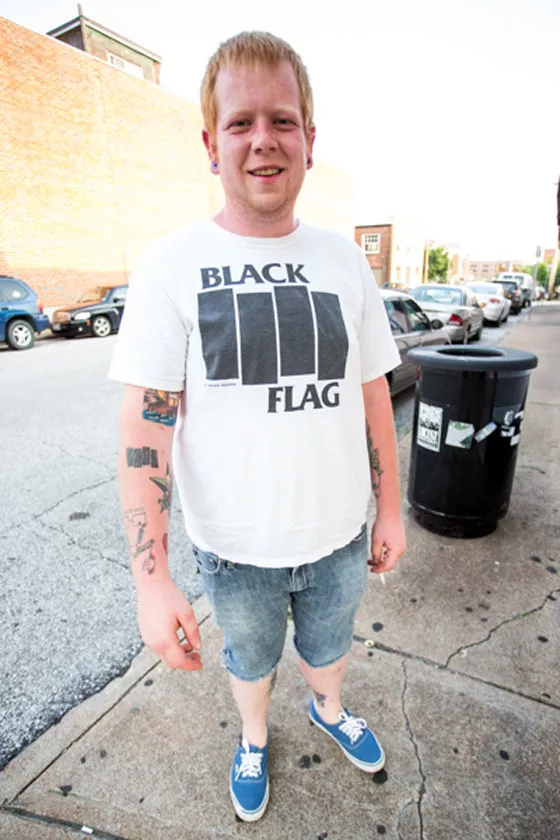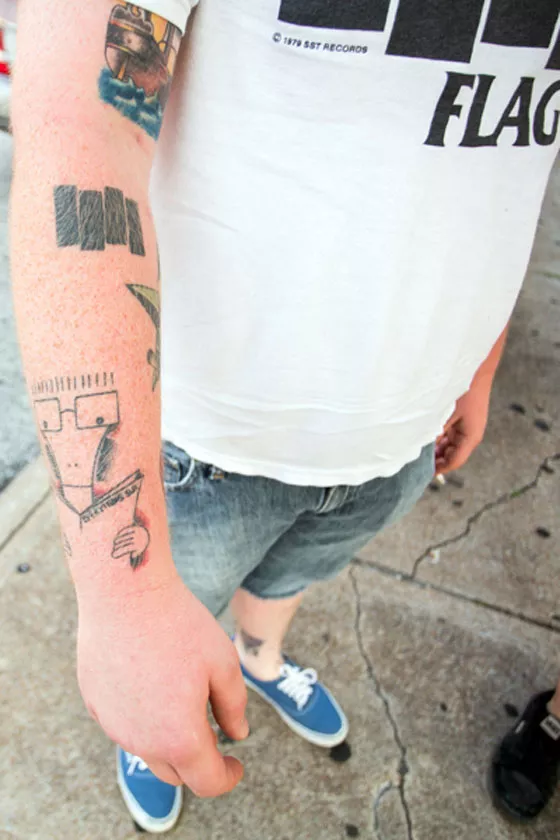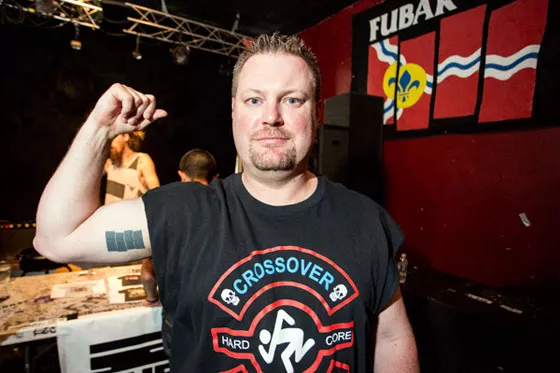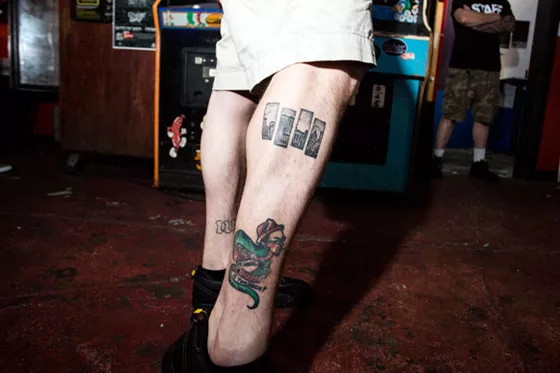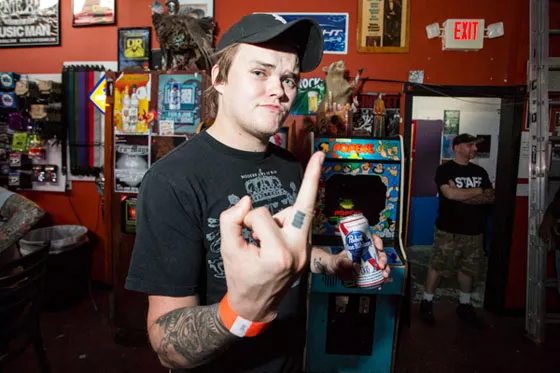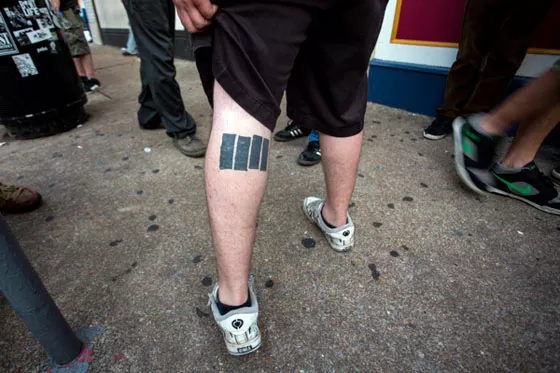 See Also: - Photos of Black Flag at Fubar - Question: What Do Justin Bieber and Black Flag Have in Common?