The Rats and People Motion Picture Orchestra releases Revue Songs this Saturday, June 29 @ Off Broadway
Sunday thunderstorms kept us from getting into anymore trouble for the remainder of the week, but hey -- it's Monday! It's a new week rife with opportunities to see some shows. See some top-notch working musicians like Roland Johnson and Dave Stone in action, or catch some touring acts like John Fullbright and Cro-Mags. Read about them and more in this week's recommendations.
Note: Though we wish we could, we can't feature every great show happening in town in just one measly post. Look for plenty more recommendations this Friday in our weekend show post, and peruse the St. Louis concert calendar for more ideas any time.
Did we leave something significant out? There's a chance it didn't make it onto our radar! Send your show tips any time to clubs@riverfronttimes.com.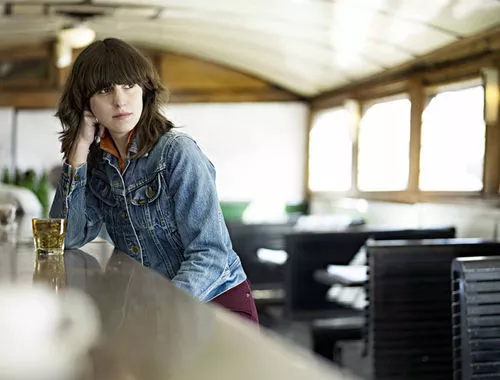 Eleanor Friedberger Monday, June 24, 8 p.m. w/ Teen @ The Demo - $8-$10 By Christian Schaeffer From this 2011 show preview: The distribution of power for the sibling band the Fiery Furnaces has long been simplified thusly: Older bro Matthew Friedberger writes the lyrics and wrangles the serpentine arrangements, and little sis Eleanor Friedberger delivers the lines with a dorkily unflappable charisma. So when Eleanor's solo record Last Summer was released this year, it was anyone's guess how she would do striking out on her own. The result? A streamlined, pop-friendly record that retains some of the Furnaces' endearing weirdness and her boho-poetry delivery. She even rides the tail end of the zeitgeist with a smooth sax solo at the end of winsome opening number "My Mistakes" without any smirking self-awareness.
Fumer Tuesday, June 25, 8 p.m. w/ Nifty Breed, White Fire, Joshua Grassle Project @ Fubar - $8-$10 By Joseph Hess For the love of God, bring earplugs, because Fumer delivers hard-edged rock through a blisteringly loud wall of speakers. The guitar stays tied tight to straight-laced beats and pummels with a harsh dirge. Punchy bass lines keep the affair grounded in grunge, but Fumer's clever take on beaten genres invokes familiar bands filtered through a noisy mesh. Fumer, at first glance, might feel like a throw-back. This band's music is a study in distinction, as it discards posturing to focus on the sound, resulting in a final product that comes across like an originator of a familiar era.
Roland Johnson Soul Endeavor Wednesday, June 26, 10 p.m. @ Beale on Broadway - free By RFT Staff The minute Roland Johnson walks onstage for his semi-regular gig at Beale on Broadway, you know you're seeing a performer. The man drips charisma -- all the way through his white leisure suit and down to his polished shoes. He can do the James Brown, the Sam & Dave, the Bobby "Blue" Bland, the Otis Redding, and he does them all, no matter how familiar, no matter how many times he's sung them, like the joint is on fire and his lungs are filled with kerosene. He's a growler, a belter, but cool enough to keep his musicians, featuring veterans of the Mighty Big Band, from jamming off their charts. A lot of bands in St. Louis play the Stax/Volt and Motown hits. None drives them home like Roland Johnson and Co.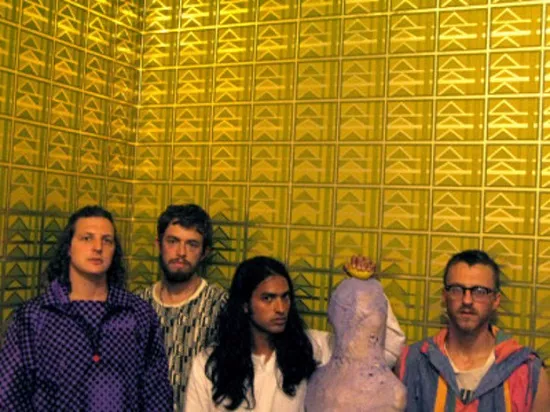 Yeasayer Thursday, June 27, 9 p.m. w/ Reptar @ The Firebird - $20-$22 By Liz Deichmann From this 2010 show review: Like a UFO landing, Yeasayer took stage lit against a pulsating, projector-like backdrop of green and the foreboding eeriness of "The Children." Chris Keating's low, distorted vocals and the dark ambience of the first track of this year's hugely successful Odd Blood proved an ominous introduction. There's an anxious and paranoid quality to Keating's voice that's most effective when delivering world-weary lyrics like "2080"'s "I can't sleep when I think about the times we're living in / I can't sleep when I think about the future I was born into." Live, it plays perfectly against Anand Wilder's full, natural high tenor. These purveyors of futuristic tribal-beat mysticism are currently touring with a full-time drummer and a multi-instrumentalist/percussionist.
John Fullbright Friday, June 28, 8 p.m. w/ Sam Doores, Riley Downing & the Tumbleweeds @ Off Broadway - $12-$15 By Roy Kasten A songwriter aligned with the post-Woody Guthrie troubadour line of Dylan and Townes Van Zandt, Okemah, Oklahoma native John Fullbright isn't likely to live long enough to live up to his notices, but he deserves your attention. A canny wordsmith and full-throated growler, Fullbright earned a Grammy nomination for his first studio album From the Ground Up, though only hardcore Americana-philes recognized his name. Gospel, country, blues and rock 'n' roll run through his songs, but he's at his best when sitting at a piano and channeling his inner Jackson Browne. At the age of 25, he's got quite a career ahead of him.
Dave Stone Trio Friday, June 28, 11 p.m. @ Mangia Italiano - free By Ryan Wasoba Dave Stone's reputation precedes him. In straight ahead jazz circles, some consider the saxophonist a noisemonger desecrating their sacred artform. This unfair assumption is based on Stone's avant garde collaborations like the mind-melting January free improvisation performance alongside Chris Corsano and Darin Gray, or a snap judgement based on his unkempt-yet-committed beard. He gives his detractors ample opportunity to be converted; Stone's abstract performances are few and far between compared to his user-friendly trio gigs at Mangia Italiano. These weekly events show Dave Stone's disciplined approach to the jazz tradition in which his harmonic sensibility and melodic continuity take cues from legends like Sonny Rollins and Sam Rivers and he lets loose the occasional Coltranean outburst.
Pale Divine Saturday, June 29, 8 p.m. w/ The Finns @ The Pageant - $25 By Jaime Lees Before he became the guitarist for a little-known band called Guns N' Roses, hometown rock god Richard Fortus had a series of other bands and gigs. He's done it all, from playing in Thin Lizzy and the Psychedelic Furs to founding Love Spit Love, but Fortus first found success with St. Louis rockers Pale Divine (née the Eyes). Pale Divine was well-loved in town and there have long been tales of mini-skirt mamas chasing after the band members like some kind of late '80s version of A Hard Day's Night. Opening up for Pale Divine is the Finns, another beloved local band of yesteryear, whose delicious power-pop jams haven't been played live since the band called it quits in the mid '90s.
The Rats and People Motion Picture Orchestra Record Release Saturday, June 29, 8 p.m. w/ brotherfather, Cassie Morgan and the Lonely Pine @ Off Broadway - $10-$13 By Jaime Lees This tiny orchestra has gained a large following in music, arts and film communities around the Midwest. It composes an original score to accompany old silent films and then and plays the score live for film audiences. The films the Rats & People MPO bless with its magic are usually underappreciated classics (examples: Go West and Nosferatu). The process is almost as interesting as the execution: The band retreats for months at a time, works in secret on a meticulously crafted soundtrack, then debuts the score to sold-out crowds. Catch them if you can. You won't be disappointed.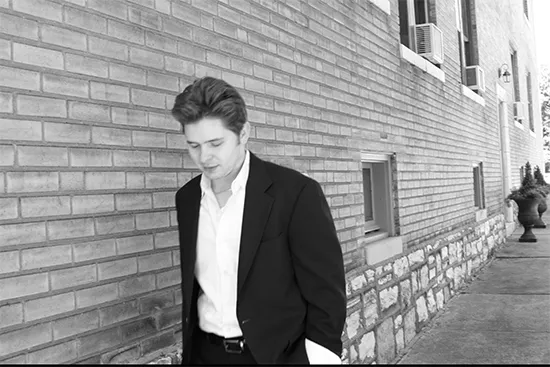 Jesse Gannon CD Release Sunday, June 30, 7 p.m. @ The Gramophone - $10 By Christian Schaeffer For a young musician, Jesse Gannon sure carries with him an old soul. As a keyboardist, he caresses a smooth, airy style of funk from his instrument, particularly when he thumps on his electric piano like a young Donny Hathaway. His vocals show a little more touch of the modern, and he's' a white soul singer who is smart enough not to pretend otherwise. His choice of covers shows a wide palette -- he brings new life into Beatles and Stevie Wonder standards -- and his originals on the brand-new Future Vintage show that tutelage. You can hear it (and more) during this release show.
Cro-Mags Sunday, June 30, 8 p.m. w/ Everything Went Black, Resolute, Danny Greene, Grand Inquisitor, Cardiac Arrest @ Fubar - $17-$20 By Daniel Hill The Cro-Mags might be the toughest band in all of hardcore history. Responsible for marrying the hardcore punk sound with that of thrash metal in the late '80s, the Cro-Mags came out swinging with the 1986 classic debut LP Age of Quarrel. Its members practiced martial arts and spoke of the impossibility of world peace, driving hardcore music down the dangerous back alleyways of New York City, where the band calls home. Over 25 years later, the Cro-Mags still bring that hard-edged sound and unsettling, violent attitude: Approximately zero fans were all that surprised when a backstage scuffle between members and former members of the band resulted in two stabbings and a broken leg at last year's CBGB Festival in New York.
See also: -Crotching Whiskey at the Justin Bieber Concert and Getting Thrown Out: A Review -The 15 Most Ridiculous Band Promo Photos Ever -The Ten Worst Music Tattoos Ever
Follow RFT Music on Twitter or Facebook. But go with Twitter. Facebook blows.