Black Flag 2013: Gregory AMoore, Greg Ginn, Ron Reyes and Dave Klein - Friday, June 21 @ Fubar
This week's show recommendations include visits from Mount Moriah, The Mountain Goats, Black Flag, and more. Also, be on the look out for the Skin Graft St. Louis Homecoming and a dual release show featuring Humdrum and the latest Tower Groove Records single. Read on for all that and more!
Note: Though we wish we could, we can't feature every great show happening in town in just one measly post. Look for plenty more recommendations this Friday in our weekend show post, and peruse the St. Louis concert calendar for more ideas any time.
Did we leave something significant out? There's a chance it didn't make it onto our radar! Send your show tips any time to clubs@riverfronttimes.com.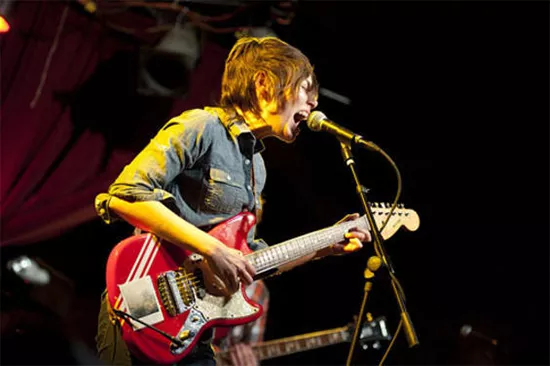 Mount Moriah Monday, June 17, 8 p.m. w/ Jess Sykes @ Old Rock House - $10 By Roy Kasten Miracle Temple by Mount Moriah may not be the most country-influenced release to ever appear on the Merge imprint - a little band called Lambchop has something to say about that - but the yearning melodies, hard-luck themes, Southern regionalism and, above all, the voice of Heather McEntire (with its echoes of Dolly Parton) reveal its soul. But this is a rock album, ultimately: a searching, nuanced and numinous song cycle, as in thrall to psychedelic guitar lines as it is to gospel harmonies and the spirituality of inner, everyday life. Song for song, Mount Moriah has made one of the finest albums in any genre of 2013.
Bad News Tuesday, June 18, 9 p.m. w/ Coppice, Jason Zeh, N.N.N. Cook @ Apop Records - $5 By Mabel Suen This weeknight line-up features a smorgasbord of textural sound art fueled by a variety of noisemakers including synths, drum machines and magnetic tape manipulation. Duo Bad News from San Francisco makes rhythmic industrial rock fronted by female howls, while Kansas City-based Jason Zeh manipulates cassettes and Chicago-based duo Coppice performs original electronic works. N.N.N. Cook, of the Close/Far Family collective, provides local support.
Jason Isbell Wednesday, June 19, 8:30 p.m. @ Off Broadway - $17-$23 By Michael Dauphin From this 2012 show preview: Five years and three proper albums into his solo career, Jason Isbell is today a different character than he was in 2007. Back then, Isbell was feeling his way around as a guy with a new lease on life, shaking off a failed marriage, settling into his new role as a bandleader and no longer serving as a Drive-By Trucker. If Isbell seems more grown up nowadays, musically and professionally, there are reasons for it.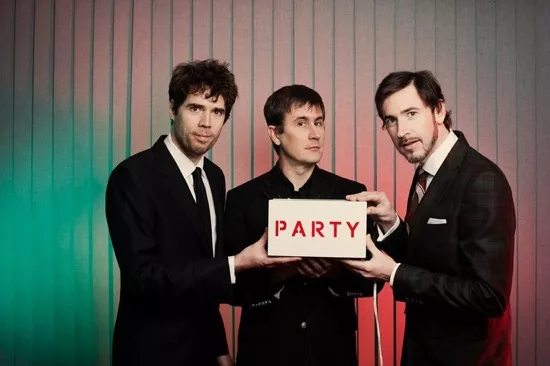 The Mountain Goats Thursday, June 20, 8 p.m. w/ The Baptist Generals @ Old Rock House - $20-$25 By Roy Kasten Once the purveyor of boombox anti-heroism, John Darnielle has settled into richer sonic territory with a fuller sense of what it means to be the leader of a great rock band. But he hasn't lost the Mensa intelligence, the thrill of high and low culture and the avenging whine of his voice, quick as a whip, tender as the skin it strikes. The outcasts who populate Darnielle's songs always have a shot at transcendence, even if it requires going down in flames to get there. And he's learned to let all those losers and dreamers dance to the kind of skittish rhythms that connect with all our skittish souls.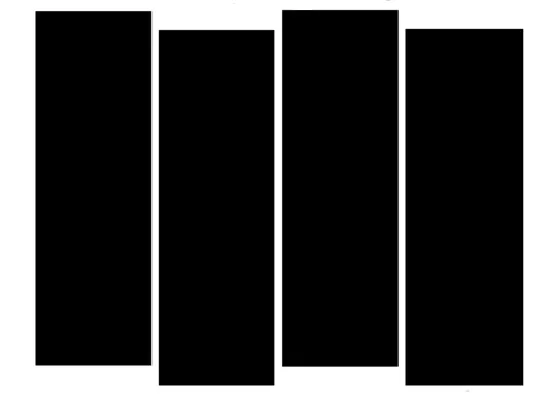 Black Flag Friday, June 21, 8 p.m. w/ Good For You, Ultraman @ Fubar - $25-$30 By Jaime Lees Black Flag is one of the most revered bands of the punk era, thanks in part to its trademark tempo shifts, unadorned raw aggression and brilliant internationally recognizable quad bar logo. And though the band is well-loved by the masses, its current tour is not without controversy. Black Flag has had many personnel changes since it was first founded in 1976, and the present-day lineup only contains one founding member, Greg Ginn. Former members with big names like Henry Rollins and Keith Morris are not involved in this tour, prompting some fans to argue that the show is little more than a bastardized Black Flag cover band. But those people are nitpicking -- what 37-year-old band isn't basically a cover band of itself, anyway?
Skin Graft St. Louis Homecoming Friday, June 21, 9 p.m. w/ Yowie, Xaddax, Lovely Little Girls, Decent Al Johnson @ Schlafly Tap Room - free By Joseph Hess From "Meet the 2013 RFT Music Award Nominees: Yowie": The elusive, brain-bending Yowie hides away in St. Louis to build on singular forms of progressive music. Yowie plays a dense foreign language through two guitars which communicate in an angry, six-string banter through strictly scattered drums. This power trio speaks in alien code with founding member Defenestrator playing the part of percussive conductor. Each song comes densely packed with rare repetitions: a series of guitar riffs pass like clever one-liners with unbridled speed. The shred level of death metal blends with poly-rhythmic jazz in an oppressive mix of experimental rock. Yowie's tenure includes a recent European tour and two full-length albums through the prolific Skin Graft Records.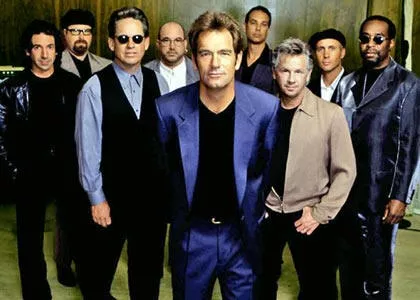 Huey Lewis and the News Saturday, June 22, 8 p.m. @ River City Casino - $45-$75 By Allison Babka Honestly, is there anything Huey Lewis can't (or won't) do? The man went to Cornell University, sued the guy who sang the Ghostbusters theme, became synonymous with Back to the Future, raised money for Tony LaRussa's needy animals, acted in a karaoke movie with Gwyneth Paltrow, and with the News had nineteen top-ten singles across the Billboard charts in the '80s and '90s. Lewis is a workhorse, and though his voice is starting to shake on the high notes a little, the gravel-voiced singer from the Bay Area still puts on a hell of a show. Also, if one Huey concert isn't enough for you, you can lay out $225 to see him at the black-tie Zoofari fundraiser the night before.
Humdrum Record Release and Tower Groove Singles Club Release Saturday, June 22, 8 p.m. w/ Ransom Note, Née, Union Tree Review @ Off Broadway - $7-$10 By Blair Stiles From this 2012 write-up: Humdrum hasn't skipped a beat since guitarist Gareth Schumacher left the mercurial Midwest weather for the sun-glazed coasts of California. It has been recording an album with Steve Albini and mixing it with Jay Pellicci at San Francisco's Tiny Telephone studios. Aside from polishing that, its third LP, the band is still an active live presence in St. Louis. Its second album, The Arrangement, is as loopy as a space cadet. The band can bounce from cloying piano parts and guitar riffs ("Reproduce") akin to the Hush Sound to sincere ("Hello Hello Hello") in two tracks' time. Dan Meehan's voice has the thin echo of a penny dropped on marble. Its tinlike sound is sharp, pleasant and achingly sweet. Bill Streeter's Lo-Fi Saint Louis series recently recorded a video for "I'll Find You." Stripped of galactic noises, the band becomes tender and all the more terrestrial.
Portugal. the Man Sunday, June 23, 8 p.m. w/ Guards @ The Pageant - $22.50-$25 By Ryan Wasoba From this 2012 show preview: Portugal. the Man gravitates toward dank psychedelic pop jams, and its members have hair both long and unwashed enough to make Fleet Foxes look trim. Yet beneath this hippy exterior, the band's story reads like a classic tale of punk-rock triumph. The obstacles were daunting, its members having hailed from the inconvenient state of Alaska and its name plagued with an unnecessary period, but the band honed its craft through constant album cycles and grew its fan base one show at a time alongside similar indie-rock oddballs like RX Bandits, Minus the Bear and Maps & Atlases. Now Portugal. the Man tackles St. Louis' largest practical venue as a headliner. God bless America!
See Also: - The Top Ten Douchiest Guitar Players of All Time - The Top Ten Douchiest Drummers of All Time - The 15 Most Ridiculous Band Promo Photos
Follow RFT Music on Twitter or Facebook. But go with Twitter. Facebook blows.