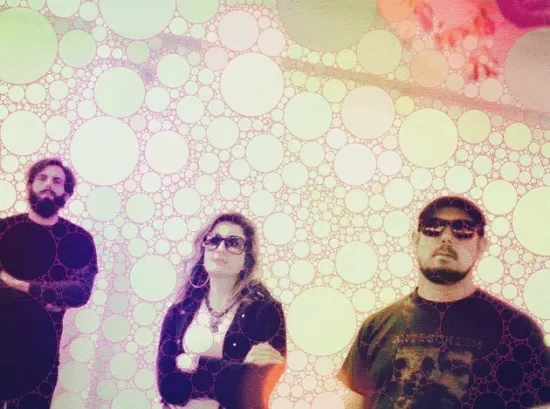 Press Photo
Kylesa
Looking for a good place to see flashy and exciting music played at high volume, have your mind blown by dark and powerful sounds, or just stomp around like a drunken goon with your shirt off? Then a heavy metal concert might be just the place for you. Each month I'll be offering my top picks of the upcoming metal shows in town that I think shouldn't be missed. And I'll try really hard not to make fun of the ones I think should be avoided like a camera phone at a Queensryche show.
Kylesa, Blood Ceremony, White Hills, and Lazer Wulf The Firebird, June 7 7:00 p.m. / $15 to $17
With two drummers, two guitars, bass, keys, synths and both male and female vocals, there isn't a lot that Kylesa can't do. With its dreamy melodies and psychedelic high energy, it's not hard to imagine the band as a heavier Sonic Youth. While two drummers are not all that unique in metal anymore, Kylesa manage to make the setup more interesting than most, with each not always chained to the same beat as one another. There is a nice give-and-take passed between the two kits (and sometimes additional drumming from other members) that all nicely complements each other, building solid and layered waves of percussion. The band is visiting in support of it's brand new album, Ultraviolet (released through Season of Mist), which has already been receiving rave reviews.
Along on the tour are Canadian occult rockers Blood Ceremony and the LSD-soaked dream/nightmare known as White Hills. Also opening the show is the prog/jam weirdos of Lazer Wulf. Don't be a putz, catch this whole show.
Press Photo
Cannibal Corpse
Cannibal Corpse, Napalm Death, Immolation, and Magrudergrind Pop's, June 9 7:00 p.m./$20
Now this is the kind of tour that makes my jaw drop with disbelief. This is one of those too-good-to-be-true wet dreams of a show that metal nerds keep in their wishes, right next to that three-way with Doro Pesch and Lita Ford (eh, both circa 1988). How great is it going to be to get to see Cannibal Corpse without having to deal with Hatebreed? Even more so, how great is it going to be to see Napalm Death when they're not opening for fucking... ugh... Devildriver? These two death metal giants, along with the legendary Immolation (which just released one of the most crushing records of the year in March), make for an insanely satisfying evening of extreme metal. Opening the night's brutalities is Magrudergrind, a powerviolence/grind band from Washington D.C. that should be well received by fans of Scum era Napalm Death. This will rule. What else do you need to know? If you see me at this show, do not try to speak to me. I will be hammer-smashed out of my skull and only able to scream "NAPAALLLMM COORRRRPSE!!" at the tops of my lungs. Leaving your car keys and some bail money with a loved one is highly recommended.
Press Photo
Alice Cooper
Alice Cooper and Marilyn Manson Family Arena, June 25 7:30 p.m. /$28-$83
Okay yeah, in this writer's opinion, Marilyn Manson sucks. Always has and really, probably, definitely always will. I've heard all the arguments that although his music is goofy, he is a really smart guy and really captivating when he speaks, and I don't necessarily disagree. But Carl Sagan himself could have a shitty goth-pop band and I wouldn't listen to that either. That said, I'm sure his eyeliner-and-ego soaked set will be good for a few chuckles at least.
Moving on to the real deal and the man who created the archetype for Manson, Rob Zombie, and even KISS... Alice Cooper. Cooper may be 65 years old, but he hasn't slowed down a bit. His shows are still the horror-circus spectacles that they've been since he first went solo almost 40 years ago. Sure, his stage props are corny at this point, but Alice sells the gags well, never taking it all too seriously, and having a seemingly great time performing. He makes sure the audience is having a great time as well by filling the set (besides a restrained two or three new songs) with all the old classics we all want to hear. The man is a living legend, and while not necessarily "metal", it's safe to safe that Venom, Gwar, Ghost and countless others would be quite different bands had he never existed. His current band also features former Michael Jackson guitar prodigy, Orianthi, who is ridiculously attractive but also ridiculously talented. If you were hoping to see that guitarist who says the line about Milwaukee being an Indian name from Wayne's World, you're out of luck.
See Also: - The Ten Biggest Concert Buzzkills: An Illustrated Guide - The 10 Most WTF Crimes Committed by Musicians - The Glee Treatment: "Fuck That Shit" and Five Other Rejections From Bands
Follow RFT Music on Twitter or Facebook. But go with Twitter. Facebook blows.