The 2013 Riverfront Times Music Showcase is this weekend! Think of it as St. Louis music's own official holiday and consider this the season. Throughout May we at RFT Music have been working hard to make our cases for all 130 bands and artists nominated for an RFT Music Award this year in 26 categories. Read on and get yourself acquainted, and we'll see you at the showcase (check out this post for the full schedule)!
Vote for all categories at the official 2013 RFT Music Showcase Readers' Poll.
Previously: - Folk - Electronic/Dance - Experimental - Cover - Country - Blues - Chamber Pop - Metal - Americana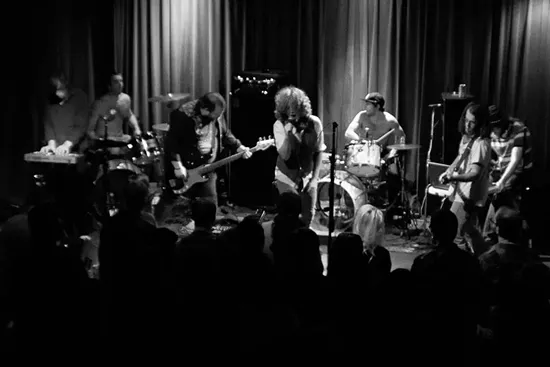 https://www.facebook.com/bugchaserstl
Bug Chaser
Bug Chaser isn't merely a band. It's an experience. The group's many members make music, and present it as a sort of interactive art show. Few bands in town are so on top of their presentation game — this fun-loving crew often dresses up in costumes, plays with themes and offers up hilarious YouTube videos. And while the fans respond well to the constant reflection to their affection, the extra efforts are gravy: Bug Chaser's music stands on its own. It is controlled pandemonium. It's a psychedelic circus. It's full-blown insanity. And it seldom fails to amaze. -Jaime Lees
https://www.facebook.com/bugchaserstl http://www.soundcloud.com/bug-chaser
Demonlover
Such is the total of their combined talent that it's hard to listen to Demonlover and fathom that the band consists of only three musicians: two multi-instrumentalists/vocalists and one spectacularly adroit drummer. Though the group is best known for its trippy, authentically weird psychedelic rock, the Demonlover sound is fluid and constantly evolving. The trio might dabble in galloping Americana or delicate jazz or even tongue-in-cheek hip-hop; they're equally comfortable whatever the genre. Because its skill level is so impressive, the sound so unpredictable, Demonlover shows are always a must-see. -Jaime Lees
https://www.facebook.com/pages/Demonlover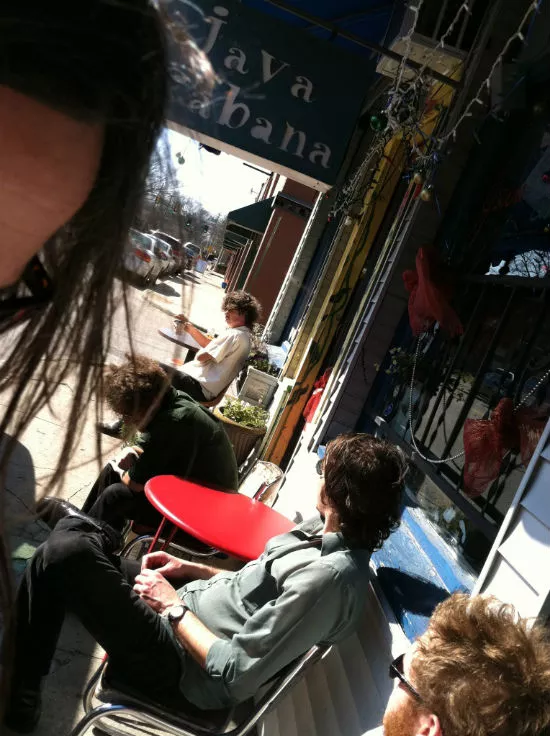 Magic City
Nothing about Larry Bulawsky reads as youthful; he's old enough to have fathered another local talent (his son Bo heads up the fine Bo & the Locomotive) and his longish, wavy hair is unapologetically flecked with gray. But few singers of any age in this burg can embody the pulse and throb of youth like Bulawsky, even if he sounds like a grizzled sideshow barker when he does it. Magic City is the blues/rock band our town deserves: elemental, earthen, dirty, smoky and hormonally driven. Bulawsky's voice, aided by Adam Hesed's greasy organ and JJ Hamon's volcanic guitar, emits its own brand of black magic. -Christian Schaeffer
https://www.facebook.com/MagicCitySTL http://www.myspace.com/magiccityrocks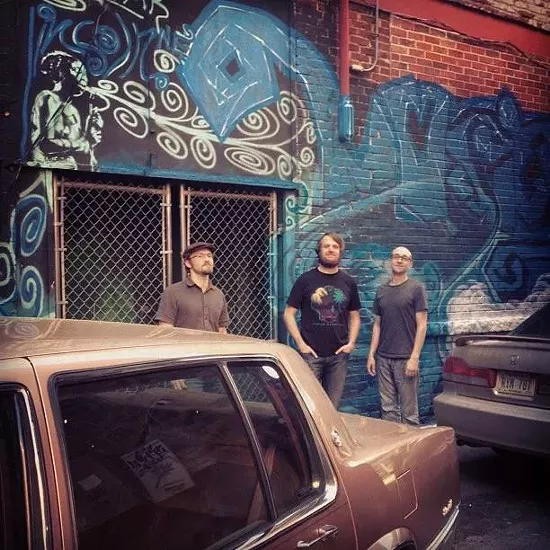 https://www.facebook.com/TheReverbs
The Reverbs
Mikey Wehling rose to local prominence as a member of the six-headed jam-bot Messy Jiverson, and he was a stately, dependable presence on guitar. But under his own name and with the Reverbs, Wehling continues to outpace his jam-band contemporaries with forays into more subtle grooves and electronic rhythms that have made him at home in the genre-demolishing FarFetched collective. On the recent EP Nests in Tree, Wehling and his Reverbs reach for celestial horizons, away from the Casio beats and simple grooves of earlier recordings. Wehling continues to push his own boundaries, testing his hypothesis that the groove can spin out infinitely. -Christian Schaeffer
https://www.facebook.com/TheReverbs http://mikeywehling.com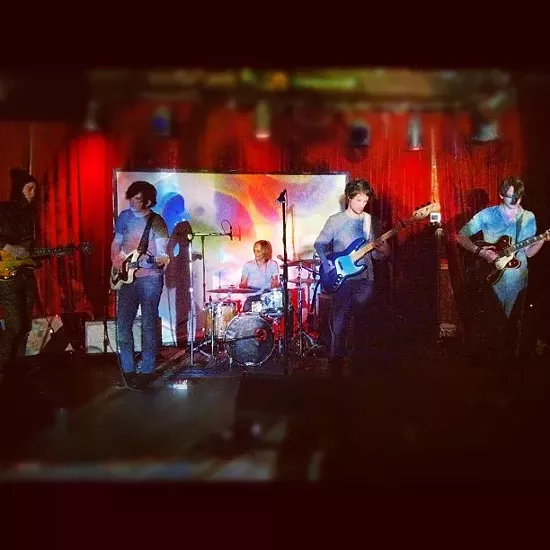 Courtesy of Katie Tornatore Prinster
Troubadour Dali
Psych-rock revivals come and go, and it would be a mistake to view Troubadour Dali as merely bandwagon chasers. The bandmates have the instrumental chops and the songwriting skills to hold their own with the Black Angels and the Tame Impalas of the world, while still cultivating a unique sense of progressive-rock identity. The band has ventured outside St. Louis for wide-ranging tours, and though its members have managed to channel their loud, dense sound in the studio, Troubadour Dali is best experienced onstage, earplugs firmly canal-ed. This ain't known as one of the heaviest live bands in town for nothing. -Roy Kasten
https://www.facebook.com/troubadourdali http://www.troubadourdali.com
Previously: - Folk - Electronic/Dance - Experimental - Cover - Country - Blues - Chamber Pop - Metal - Americana
Follow RFT Music on Twitter or Facebook. But go with Twitter. Facebook blows.