A true neighborhood bar doesn't have to be within striking distance of your front door to make you feel at home. What matters most is the experience you'll find inside these cozy confines, many of them tucked away on residential streets. Is the barkeep sassy with her attitude yet generous with her pours? Are the people on the stools next to you your new best friends? If so, it's likely that you landed at one of the following St. Louis watering holes.
See also: - 10 Best Dive Bars in St. Louis - Best Beer Selection in St. Louis - Best Neighborhood Bars in St. Louis County
The Little Bar (6343 Alabama Avenue; 314-351-1665) There are plenty of hole-in-the-wall bars in Carondelet, though none better than the Little Bar. True to its name, this spot is a few hundred square feet at best, and every inch is hazy with cigarette smoke and the dust of hundreds of scratch-off lottery tickets -- conveniently available behind the bar. If it weren't for the Internet jukebox, the place would look lost in time. Third-shifters belly up when it opens at 6 a.m., and its daytime colleagues populate the place the rest of the time.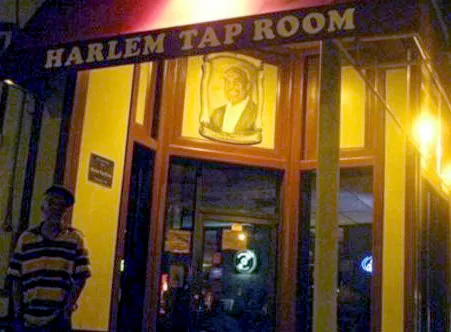 Harlem Tap Room (4161 Martin Luther King Drive; 314-531-2965) The bartender at Harlem Tap Room politely deposits two stiff gin and tonics on a vintage bar top from the 1940s and charges us a measly $10. Within seconds a spirited patron two seats down raises up her glass and shouts our way, "Welcome to the Harlem! You all from around here?" Nah, not really. But, dammit, we'd like to be. There's a gigantic man holding court by the jukebox, approving choices ranging from Bill Withers and Tyrone Davis to Nelly and Kendrick Lamar. He croons along with all of them. No one is afraid of being alive here. They sing. They dance when they feel like it. They demand the remote to turn on the game, and everyone laughs when it was on the right channel in the first place. Someone makes a crass joke, and someone else calls out, "You can't talk like that now, we got visitors! We gotta stay correct!" As we leave, we're told to make sure we order wings from Brother's Diner next door the next time we return to Harlem Tap Room. The restaurant will deliver them directly to your bar stool. This place is magic.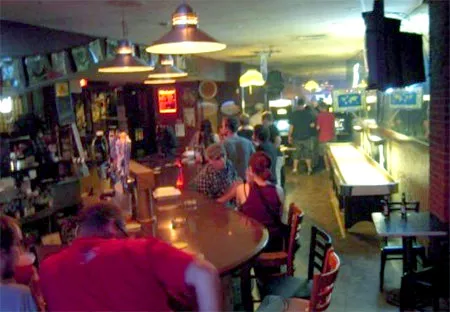 Lemmon's (5800 Gravois Avenue; 314-481-4812) South Gravois would be a dark, dark place without Lemmon's. This well-loved watering hole is so free of pretense, something everyone can appreciate. It has the three things we St. Louisians require: shuffleboard, trivia and pizza. Come on a show night and you'll either be in heaven or hell, provided your heaven is local punk and your hell is alt-country.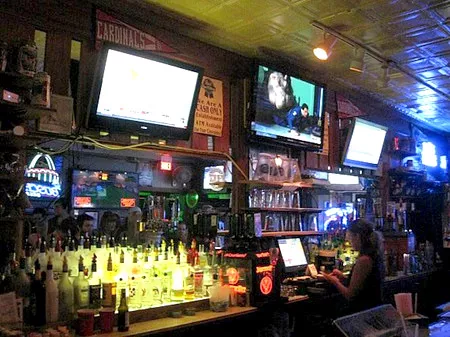 Friendly's (3503 Roger Place; 314-771-2040) This Tower Grove joint features bar sports in every room, free popcorn and two patio options -- covered and smoke-friendly with a second bar, or all the way outside, gravel below and sky above. Did we mention there's booze? This cash-only bar is certainly one of the cheapest in town -- a pint of mixed drink for less than a fiver, and the ladies pouring those pints are some of the most efficient barmaids on the south side.
Hard Times Lounge (1718 Olive Street; 314-436-9887) Located on a sorry strip of Olive heading into downtown proper, the Hard Times Lounge looks a lot like it sounds. Ten seconds inside, though, and you'll wonder why they didn't name the bar Good Times instead. The patrons here are friendly and quick to show you around. The gregarious bartender doesn't skimp on the poison, and he either has no clue what to do with the bottle of Aperol on the back bar or just doesn't care. Bully for that.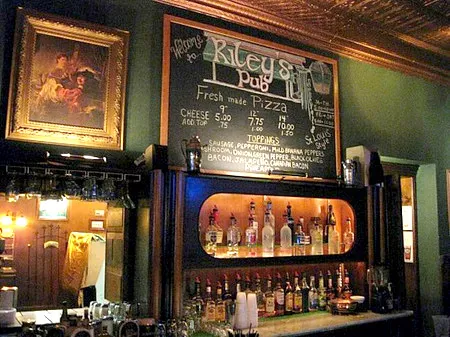 Riley's Pub (3458 Arsenal Street; 314-664-7474)Riley's Pub might be the most joyous place in the 314. In the heart of Tower Grove and conveniently located on a main artery, Arsenal, Riley's has been a city staple for a decade now, and we're not sure what we'd ever do without it. Academics, college students and the professional poor congregate on Tuesdays for half-price pizza, cooked and served by a woman known only to us as the Happiest Pizza Woman in St. Louis.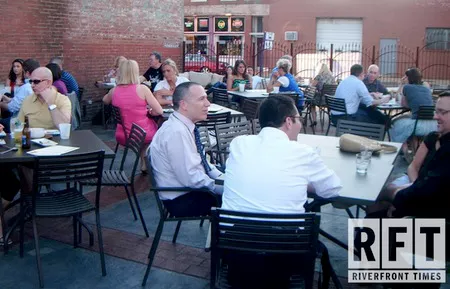 Sanctuaria (4198 Manchester Avenue; 314-535-9700) Sure, the Grove is a neighborhood of businesses more than homes, but surely someone lives there. Sanctuaria is all about the cocktail and its bartender, Matt Seiter, is master of ceremonies. Seiter serves up everything from housemade Swedish punch, infusions galore, aquavit and a staggering list of more than 100 cocktails -- great for sipping on Sanctuaria's patio (above).
Soulard Bastille Bar (1027 Russell Boulevard; 314-664-4408) There are few places in Soulard that aren't overrun with tourists and Bud Light Lime-belching weekend warriors. Thankfully, though, there's Bastille -- a safe haven for the common folk. This cozy little gay bar is full of kooky knickknacks, full ashtrays and cheap drinks. The crowd is exceptionally friendly and ready to party. Leave your inhibitions at home.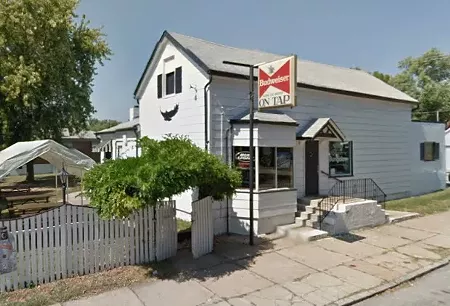 Super's Bungalow (5623 Leona Street; 314-481-8448) Bartender Barb Hawkins describes the ethos inside this Bevo Mill bar thusly: "People come in because their parents came in. It's like Cheers, with more foul language." She adds: "This place is a close-knit place. But we love everybody."
See also: -Crotching Whiskey at the Justin Bieber Concert and Getting Thrown Out: A Review -The 15 Most Ridiculous Band Promo Photos Ever -The Ten Worst Music Tattoos Ever
Follow RFT Music on Twitter or Facebook. But go with Twitter. Facebook blows.