[image-11]
Next weekend looks pretty awesome, though anything does when an extended weekend awaits most of us thanks to Memorial Day. Keep that extra sleep time in mind while slogging through the work week and affording yourself some time to enjoy visits from acts like Andrew W.K., Soundgarden and El Ten Eleven. More recommendations await after the jump.
Note: Though we wish we could, we can't feature every great show happening in town in just one measly post. Look for plenty more recommendations this Friday in our weekend show post, and peruse the St. Louis concert calendar for more ideas any time.
Did we leave something significant out? There's a chance it didn't make it onto our radar! Send your show tips anytime to clubs@riverfronttimes.com.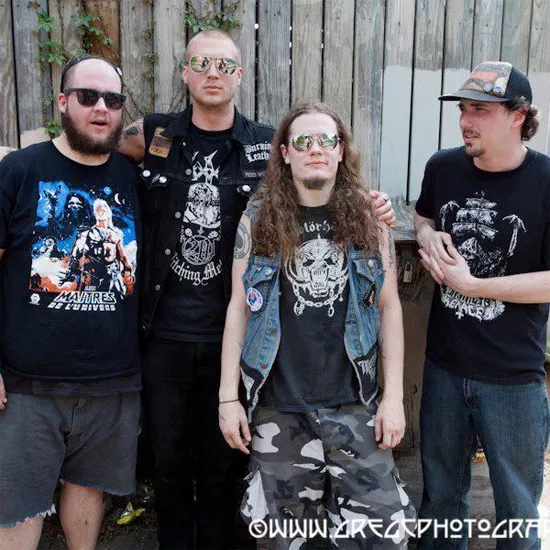 Speedwolf w/ Grand Inquisitor, Tropical Storm!, Rites of Impiety Monday, May 20, 8 p.m. @ Fubar - $10-$12 By Daniel Hill Denver's Speedwolf plays ripping thrash metal with heaps of Motörhead influence, from the gravelly vocal delivery down to the dirty thrash-rock riffage. Speedwolf is no tribute band, however; d-beat-style intensity and impressive technicality set Speedwolf apart from the cookie-cutter bands. Have you seen the cover of last's year's full-length, Ride With Death? Half-man, half-wolves wearing jean biker vests ride choppers across the open highway, while the Grim Reaper -- who looms over the horizon as large as the setting sun -- looks on. That image pretty much sums up this band nicely.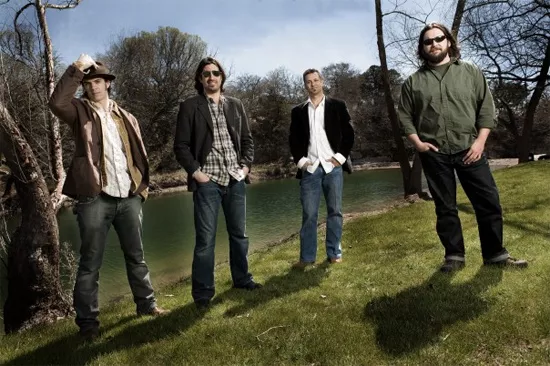 The Band of Heathens Tuesday, May 21, 8:30 p.m. @ Off Broadway - $12-$17 By Roy Kasten Neither blues nor Southern rock, neither a jam band nor a bar band, the ensemble of Austin, Texas songwriters, singers and guitar-slingers known as the Band of Heathens have drawn buckets of inspiration from all the wells of American music. Its two core songwriters, Ed Jurdi and Gordy Quist (co-founder Colin Brooks left the group in 2011), seem intent on following the tracks of the only other band they resemble: The Band. Mining the iconography of rural life, lost highways and damaged dreams, Jurdi and Quist and their comrades make unpretentious rock & roll sound exhilarating again.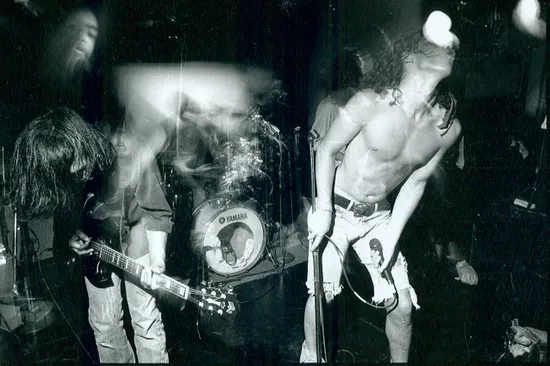 Soundgarden Tuesday, May 21, 8 p.m. @ The Pageant - $75-$100 By Allison Babka "I've been away for too long," growls Chris Cornell on Soundgarden's 2012 album King Animal. It's certainly been too long since Soundgarden has visited the Gateway to the West. Sure, Cornell has been here a few times with Audioslave, as well as on his own, but Soundgarden? Freaking full-on Soundgarden? That hasn't happened since flannel shirts and hair dyed with Kool-Aid fell off the fashion radar. The band had called it quits in 1997, but as happens with many bands of a certain age, Soundgarden gave the reunion idea a go, and it's paid off. King Animal is a hell of a comeback album, full of the band's distinctive howl but with an edge that feels more mature. Soundgarden has played a few one-off shows and festivals since reuniting in 2010, but seeing the boys at the relatively small Pageant will be a sonic treat.
Andrew W.K. w/ The Fuck Off and Dies Wednesday, May 22, 8 p.m. @ The Firebird - $17-$20 By Daniel Hill From "Andrew W.K. is Coming to the Firebird May 22:" It has been years since W.K. came to St. Louis on a non-Warped Tour stage. His appearances at Pop's in the early aughts were rather rambunctious affairs -- at that time his debut album I Get Wet had just been released and droves of faithful partiers worshipped the man's every move. Now I Get Wet is ten years old and W.K. is the subject of increasingly weird conspiracy theories, but we're betting that his live shows are still just as wild and fun as ever.
El Ten Eleven Thursday, May 23, 8:30 p.m. w/ Michna, Nude Pop @ The Firebird - $10-$14 By Shae Moseley From this 2009 show preview: The danceable, hypnotic loops created by the Los Angeles electro-rock duo El Ten Eleven are a very 21st-century, post-everything artistic expression that borrows very little from the past. But the pair's real strength is its live show, where its mastery of looping techniques and full exploitation of effects-pedal manipulations set it apart from most of its peers. Double-neck guitar wizard Kristian Dunn and drummer Tim Fogarty construct layers of sonic bliss in a live setting on a nightly basis; the audience is placed in the interesting position of watching the piece-by-piece construction of each pulsing, ethereal number. It's hard to fake that sense of immediacy and it translates into an energetic live experience.
***CANCELED***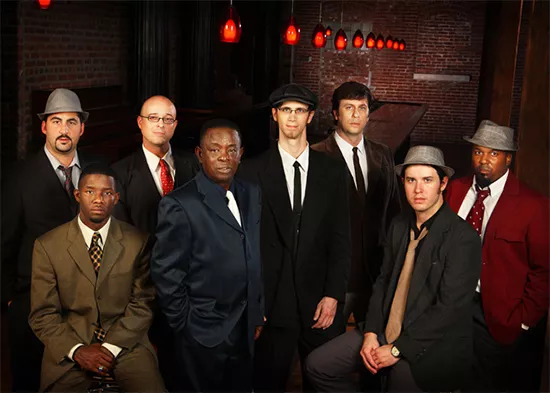 Charles Walker & the Dynamites Friday, May 24, 9 p.m. @ Blueberry Hill - $15/$17.50 By Roy Kasten From his highly-prized recordings for the Excello label -- cut in the late '50s when he was just sixteen -- to his stint with Chess Records, to his leadership of Little Charles and the Sidewinders, Charles Walker is the greatest living soul man you probably haven't heard yet. The Nashvillian's recent work with the Dynamites - the tightest funk group south of the Dap-Kings -- has that ineffable fusion of emotional rawness and studio execution that defines classic soul. Love Is Only Everything, Walker's latest album, is simply a monster. Every sub-genre of R&B, including hard funk, Motown and Southern soul, bends to the will of Walker's indomitable spirit and voice.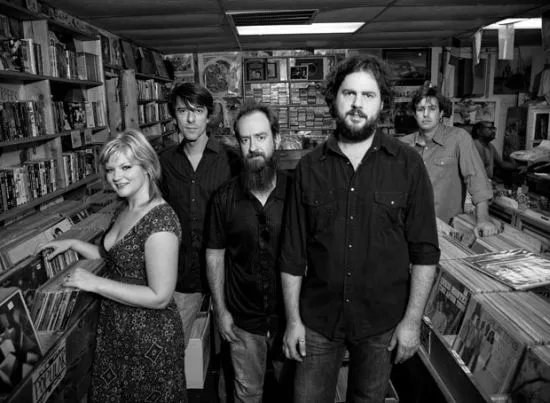 Drive-By Truckers Friday, May 24, 8 p.m. w/ Old 97's @ The Pageant - $25-$27.50 By Michael Dauphin For a band that's been hard at it for more than fifteen years, one would think Athens, Georgia's Drive-By Truckers would start phoning it in or churn out some sort of reenvisioned half-baked version of its former self. Not this band. After holing up in the studio throughout 2009, DBT crafted a canon of swampy, Southern-fried sizzlers and emerged with two damn sturdy albums: 2010's The Big To-Do and 2011's Go-Go Boots. Both serve as an exhilarating chapter in the band's already intriguing legacy. The Muscle Shoals-influenced, crunchy guitar rock still gets cranked to eleven, but both albums find the band taking its foot off the gas, flirting with a more neo-soul/R&B base -- a subconscious nod to its work it did backing Booker T and Bettye LaVette on separate albums, no doubt.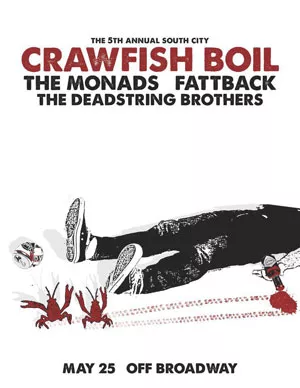 Fifth Annual Crawfish Boil Saturday, May 25, 6:30 p.m. w/ The Monads, Fattback, The Deadstring Brothers @ Off Broadway - $10-$15 By Christian Schaeffer As it turns out, you can go home again. Two of this town's most raucous rock-and-roots bands resurrect in the name of Memorial Day, music, and mudbugs. The Monads and Fattback will both reconstitute themselves for the Fifth Annual Crawfish Boil (and beyond, if rumors prove true). The bands have shared stages before; anyone who claims to have a clear memory of their New Year's Eve show under the guise of Devo (Monads) and Huey Lewis & the News (Fattback) probably wasn't actually there, as both sweat and cheap Champagne did pour forth liberally. For this event, though, the bands will play some tunes while you eat crawfish, joke about "sucking the head," and laugh with impunity. Welcome to summer.
The Schwag's Final Show Saturday, May 25, 9 p.m. @ 2720 Cherokee - $10-$12 By Daniel Hill Jimmy Tebeau, the dread-locked frontman of St. Louis' long-running Grateful Dead cover band, the Schwag, will be reporting to the Yankton Federal Penitentiary in South Dakota on May 28. Calendar experts will note that this show takes place a mere three days prior, marking a farewell (for now, the band says) to the 21-year-old veteran group. Tebeau and his trusty band of fellow deadheads have been playing out relentlessly over the last several months, ever since the sentence was handed down for the role the DEA alleges Tebeau played in promoting the sale and consumption of drugs on his sprawling property in Salem, Missouri. But, as they say, time waits for no man. This show will be the band's last hoorah.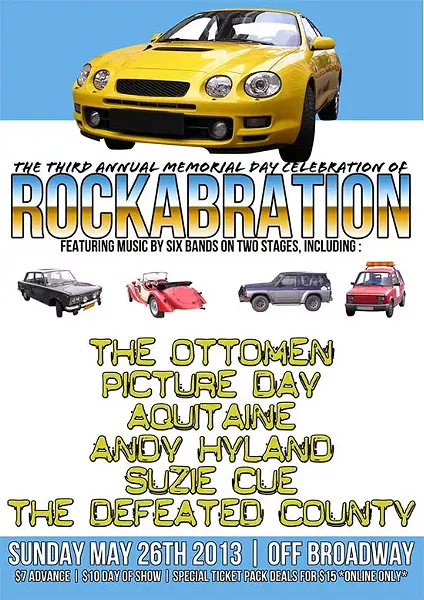 Rockabration III Sunday, May 26, 7:30 p.m. w/ The Ottomen, Aquitaine, Picture Day, Andy Hyland, Suzie Cue, The Defeated County @ Off Broadway - $7-$15 From "Homespun: The Ottomen:" It's been a few years since singer and guitarist David Stevenson released a record with his bizarro rock outfit, the Ottomen. However, the band hasn't matured at all in that time: The trio is still obsessed with scary monsters, weirdo nightmares and the occasional heartbreak. Most of these fourteen songs lope along with a spry, punky twang that owes no small debt to the off-the-cuff charm of the Dead Milkmen. Stevenson's droll baritone voice is the center of the Ottomen Universe, like Calvin Johnson on Adderall or Stephin Merritt without the affectations. His voice can be magnetic and engaging, like on the changeling horror-story "Altered Beast," though too often his drawn-out atonality on songs such as "Blackheart the Girl" can burrow like an earwig.