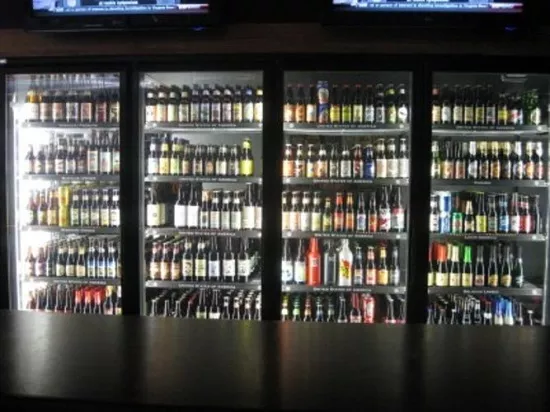 Selecting Riverfront Times' Best of St. Louis 2012 wasn't easy. Choosing the winner meant several worthy candidates would go unmentioned -- until now. In this RFT Music series, we're beeboping and scattin' our way through notable runners up in a number of categories. This week: The eight bars with the best beer selections in St. Louis.
See also: - The Ten Best Dive Bars in St. Louis - The Five Best Places for Karaoke in St. Louis
International Tap House (1711 South Ninth Street, 314-621-4333) International Tap House offers the most extensive beer selection in St. Louis, with 500 beers representing twenty countries. The 40 taps, and what iTap considers to be the "cooler spectacle" of bottled beers, spans everything from local brews to national front-runners like Great Divide and Bell's, not to mention the huge list of international heavy hitters and obscure collector's items. Keeping track of every drink consumed has never been easier than it is with the iTap Passport: Work your way through the categories (like drinking one beer from each of the twenty countries) in order to win prizes and personal beer prestige. Seriously, how many bars reward you for heavily drinking their entire selection?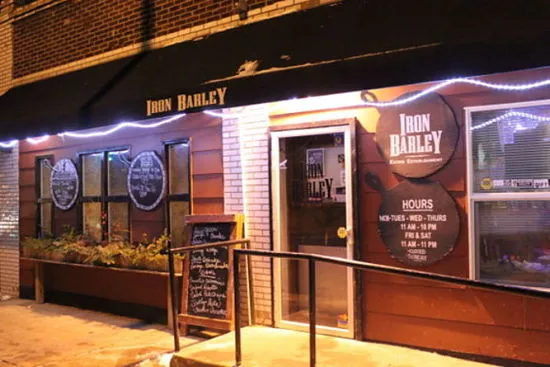 Iron Barley (5510 Virginia Avenue, 314-351-4500) This Food Network-featured St. Louis institution carefully authorizes its taps and bottles. Chef and owner Tom Coghill appropriately selects beer to complement his savory, sweet and salty menu of classic ingredients. Each specialty bottled beer is accompanied by an informative description. Oh, and no worries if you're not privy to beer lingo: The wait staff at this hidden south-side gem is sure to help you pair the perfect brew with your meal.
Flying Saucer Draught Emporium (900 Spruce Street; 314-932-1456) New to St. Louis, Flying Saucer Draught Emporium stares directly at Stan the Man from the bottom floor of the Cupples 9 building across from Busch Stadium. It boasts 80 taps, a quarter of which are made here in Missouri, and approximately 150 bottles. But don't expect to find Budweiser here: This craft-brew-only pub doesn't carry standard A-B products, but that's OK. Beers from Avery to Green Flash to Sierra Nevada to Weihenstephaner are all available.
Baileys' Range (920 Olive Street; 314-241-8121) Nothing washes down a dripping, juicy cheeseburger better than that bitter combination of hops and barley we call beer. Baileys' Range, sister restaurant to David Bailey's Rooster, Baileys' Chocolate Bar and the Bridge, keeps its selection completely at the local level. Its full wall of taps features only eight breweries, from veterans at Schlafly to newcomers Perennial Artisan Ales and 4 Hands Brewery. Drafts are available in two different sizes labeled for the "lunch" and "dinner" crowds, because sometimes you need more than just a pint.
Bridge Tap House and Wine Bar (1004 Locust Street, 314-241-8141) Another David Bailey creation, the Bridge Tap House and Wine Bar demonstrates exquisite taste in beverage consumption. Available are 55 taps and more than 200 bottles from well-known breweries. The Bridge is beer connoisseur's heaven, with a menu focused heavily on American craft beers and Belgium hop perfections. This is the type of menu that warrants experimental taste-bud adventures and lots of questions for the qualified staff.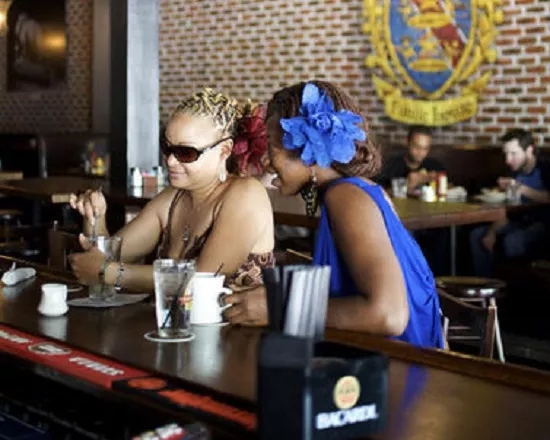 Three Kings Public House (6307 Delmar Boulevard, University City; 314-721-3355) The selection at the Three Kings in the Delmar Loop is nothing to joke about. Favorites like Stella Artois, Strongbow, New Belgium, Boulevard, Avery and more occupy the taps, making this a great place to take those looking to branch beyond the typical American lager. Sampling has never been easier than it is with Three Kings' beer flights. Organized into themes, the flights make selecting your ideal drink a breeze.
Cicero's (6691 Delmar Boulevard, University City; 314-862-0009) Cicero's is serious about its beer. The St. Louis institution and Delmar Boulevard hot spot offers over 50 beers on tap and more than double that in bottles. The stock is always new, though: The beer list changes weekly. The menu is heavy with Belgian styles and ales of every kind. Within the extensive options, the prices never top $10 per glass. Growlers are available for those looking to take some home. Cicero's is so serious about its brews that it wants you to learn everything there is at the Cicero's Beer School, offered twice a week during the spring and fall "semesters."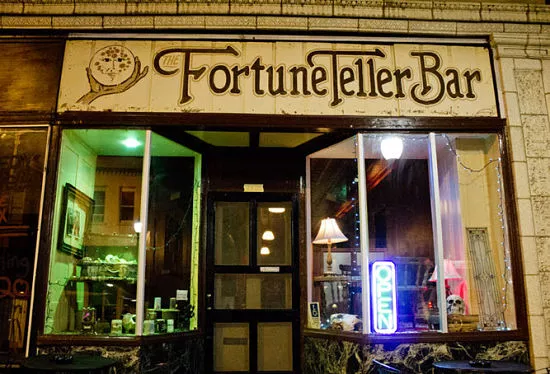 The Fortune Teller Bar (2635 Cherokee Street; 314-776-2337) Cherokee Street newcomer the Fortune Teller Bar is extremely selective when it comes to its alcohol. Local brews dominate the small tap selection. Yet, the extensive and particularly curated bottle list includes beers beyond pronunciation, like the German Weihenstephaner Korbinian one-liter beer, the Ayinger Jahrhundertbier and St. Sylvestre Gavroche. Fortune Teller demonstrates elite taste in hops and barley. Don't worry if fancy beer doesn't fit into your vocabulary, though: Fortune Teller still caters to the good ol' boys with Stag and Busch. All this and we haven't even tapped into its expertise in spirits.
See also: - Ten Bands You Never Would Have Thought Used to Be Good - The Ten Biggest Concert Buzzkills: An Illustrated Guide - The 15 Most Ridiculous Band Promo Photos Ever - The Ten Worst Music Tattoos Ever
Follow RFT Music on Twitter or Facebook. But go with Twitter. Facebook blows.