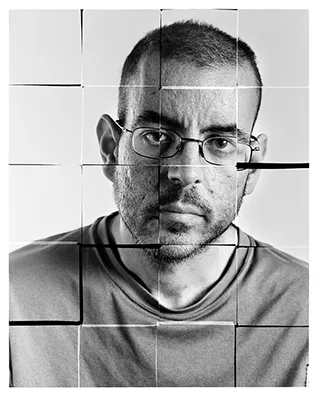 Lindsey Best
Andrew Youssef
[Editor's Note: Long-time concert photographer Andrew Youssef found out two years ago that he had stage IV colon cancer. In that time, he has continued to shoot tons of music events, on top of other freelance work and working a day job at a hospital, of all places. As he continues to fight for his life, this series allows him to tell his story in his own words.]
I've had a number of moments since my diagnosis that have inspired me to keep on fighting my battle with cancer. When I was laying in my hospital bed after my diagnosis, I reflected on the multitude of concerts that I attended. One of my immediate flashbacks was from 1992. I attended two nights of Ministry, Helmet and Sepultura at the Universal Amphitheatre in LA. It was incredible. Ministry was at their most destructive in support of their album Psalm 69 and Sepultura was gaining momentum in the thrash world with their album Arise.
See Also: - Last Shot: A Concert Photographer's Battle With Cancer
While I was excited for all the bands, the one band that blew me away both nights was Helmet. From the initial moments of watching the video for "Unsung" on MTV's Headbangers Ball, Helmet became one of my favorite bands. I immediately purchased their album Meantime and it was in constant rotation for months. I could readily identify with their no-frills appearance that focused more on crushing instruments than over the top theatrics.
Lead singer and guitarist Page Hamilton was a drill sergeant, barking out the lyrics while pulverizing his magenta ESP guitar. Armed with my cheap Fender Squire guitar, I discovered drop-d tuning and would frequently play along to the album day after day, taking out the frustrations of high school on my guitar. I had uncovered the therapeutic benefits of playing a distorted guitar at a loud volume.
I think I've seen every iteration of Helmet throughout the years and haven't wavered in my fandom. I first ran into Page Hamilton back in 2007 at the Glass House and he is one of the nicest musicians I've ever met. Hamilton would frequently talk to fans after the show, graciously sign memorabilia and pose for photos. I would meet Hamilton again at the NAMM convention and we spent some time cruising the aisles looking at various new musical products.
I was a fixture at all the Helmet shows, often in the front photographing the set. Seeing Helmet live was my medication to help me feel better before I was sick. After I was diagnosed, Helmet had a show scheduled in August of 2011 that I couldn't afford to miss. I was still very weak and in the middle of trying to cope with my chemotherapy treatments.
Sheer will, determination and the power of Helmet's riffs enabled me to stand throughout the show, which was still very difficult for me at that time. Hamilton cheered me up when he gave me a shout out from the stage, saying that I was a long-time fan and good photographer. It definitely provided me a much needed mental boost to keep fighting my disease.
The stakes would be raised once again when I saw Helmet again in October of 2012. Hamilton was aware of my ongoing battle with cancer and in the middle of the show gave me another shout out, saying how I was inspirational in my fight against cancer. It was the most humbling and awesome feeling in the world. How many people are lucky enough to even meet their heroes, let alone have their heroes call them an inspiration? It still overwhelms me when I think about it every time.
Whenever I feel miserable from chemotherapy, I try to relive that moment to keep mentally strong in my fight against cancer. Each time Helmet comes to town, you can bet I will be up front with my camera taking pictures and thinking about how those heavy guitar riffs will be destroying each of my cancerous cells. I am lucky that music and good people are pulling me through this journey.
See Also: -Last Shot: A Concert Photographer's Battle With Cancer - Last Shot: Helplessness Blues at a Fleet Foxes Concert - Last Shot: Chemical Warfare Takes Its Toll - Last Shot: Photographing Coachella with Cancer is Like Running an Ultramarathon - Last Shot: Time Is Running Out Follow RFT Music on Twitter or Facebook. But go with Twitter. Facebook blows.