Many EDM fans are suffering from post-Coachella hangover. Not to fear, warmer weather is bringing more and more festivals. This month, St. Louis has a wide array of genre within EDM represented, so lets drop in and see what's in store.
DJ/producer Ferry Corsten grew up in Rotterdam, The Netherlands. Like a fair number of Dutchmen (and women), Corsten began making music in 1991 and has been going strong since. He originally produced music under various aliases and broke out in 2001 as System F with the hit song "Out of the Blue." It wasn't until 2003 when Corsten started releasing music with his birth name, first with Right of Way; he just released his fourth album WKND last year. In addition to his productions and DJ schedule, Corsten also hosts "Corsten's Countdown," a weekly program that broadcasts in over 40 countries, as well as spearheading "Ferry's Fix," a monthly DJ mix.
Friday, May 10 (Doors/show: 9 pm) Ferry Corsten with Rob Lemon @ Europe Nightclub (Tickets: $18-$35) (18+)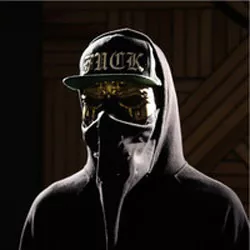 Very little is known about UZ, the ambiguous trap producer. Here are some things that we do know. He or she exploded onto the scene last year with the ever-popular Trap Shit series, part of which was released through Mad Decent's The Jeffrees label. UZ also has releases on electronic imprints OWSLA, BNR and Mau5trap. Fellow producers and DJs Baauer, JWLS, While most trap music is saturated with bass and 808s, UZ's productions have a minimal feel, setting the bar higher for fellow producers. The show also features local support from Medusa, Parlo Martin, SlantE and Billy Brown.
Wednesday, May 22 (Doors: 7 pm / Show: 8 pm) UZ with Medusa, Parlo Martin, SlantE and Billy Brown @ 2720 Cherokee (Tickets: $15 advance; $5 minor surcharge) (18+)

No no, this is not a LCD Soundsystem reunion. At all. Glad we could get that out of the way first. But if you were a fan of the much beloved electronic-twinged group headed up by James Murphy, chances are you'll want to make it out to see the former LCD lead in the element where he got his start. Murphy began DJing in 1993 as Death From Above and eventually used the moniker on his label, DFA Records (and in case you were wondering: Yes, the Canadian duo Death From Above 1979 was legally forced to change their band name due to Murphy). Additional support TBA.
Friday, May 31 James Murphy (LCD Soundsystem) DJ Set @ 2720 Cherokee (Tickets: $25 advance; $5 minor surcharge) (18+)

See also: - Ten Bands You Never Would Have Thought Used to Be Good - The Ten Biggest Concert Buzzkills: An Illustrated Guide - The 15 Most Ridiculous Band Promo Photos Ever - The Ten Worst Music Tattoos Ever
Follow RFT Music on Twitter or Facebook. But go with Twitter. Facebook blows.