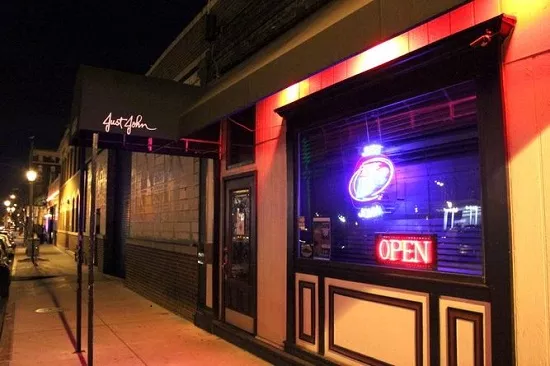 Selecting Riverfront Times' Best of St. Louis 2012 wasn't easy. Choosing the winner meant several worthy candidates would go unmentioned -- until now. In this RFT Music series, we're beeboping and scattin' our way through notable runners up in a number of categories. This week: The best karaoke bars in St. Louis.
See Also: - The Ten Best Dive Bars in St. Louis
Just John's Club (4112 Manchester Avenue; 314-371-1333) You don't go to Just John's for simple karaoke; you go there for an experience. From the moment the doorman glances at your driver's license photo and exclaims, "Honey, you've got to be lying about your age, because you look good," you're welcomed into a hotbed of positive vibes. Nervous about singing? Don't be -- by the time the night's over, you'll have received enthusiastic compliments from sweet bartenders, dolled-up drag queens, that guy who looks like your Uncle Stan and ladies celebrating their final pre-wedding days by wearing hoochie leopard-print skirts. The karaoke and camaraderie both grow more intense with each passing hour, and by 2 a.m. you're happily belting out Cher with five of your new best friends while the bar floor overflows with dancers of all abilities.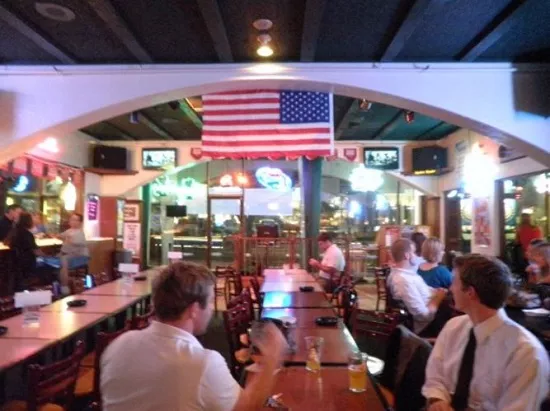 DD's Irish Pub & Karaoke (1740 South Brentwood Boulevard, Brentwood; 314-961-5646) Much like Baskin Robins, DD's seems to have 31 flavors when it comes to karaoke clientele. There's Vanilla CEO Slam on Mondays, Double-Chocolate '90s Nirvana on Wednesdays and Tutti Fruity Rockin' Bootie on Saturdays. Mix in a few Jell-O shot girls and Old Man Smitty hossing some Parmesan fries, and you can experience a smorgasbord of singers virtually every night of the week. But while you're sampling the Caramel Cougar Delight, don't forget to pony up for a DVD recording of your sexy Salt-n-Pepa stylings; "Shoop" is a flavor you'll want to taste again and again.
The Luna Lounge (4561 Gravois Avenue; 314-481-5862) People who say "I'm big on Twitter" usually are douches, but that's not the case at the Luna Lounge. Known as St. Louis' premiere tweetup bar, the Luna ensures that friendships that originally begin as 140 characters are further cemented over karaoke and booze. The Luna feels a bit like a dark cave near the entrance, but the karaoke room with the soaring projection screen and long tables completely dispels that notion. After a few cheap drinks and some duets with your tweeps, you'll be posting Instagram pics faster than you can say hashtagnofilter.
Carson's Sports Bar & Restaurant
Carson's Sports Bar & Restaurant (1712 South Ninth Street; 314-436-2707) Sometimes you want to perform in a nice bar with diferent-colored spotlights and an audience that politely applauds for every singer. Other times, you want to sing while shitfaced before slithering back to your stool through weathered dads and sorority outcasts who haven't washed their hair in three days. The latter are the days you want to hit Carson's. This is a joint where you can hear years of Marlboros in just about every singer's voice, where you can get the stink eye from an old dude hovering around the bar and where you don't mind waiting two hours to be called to the stage because you're busy getting blitzed on tasteless Bud Lights. This is where your worst karaoke performances will happen, but sometimes those are really the best.
Mike Talayna's Juke Box Restaurant
Mike Talayna's Juke Box Restaurant (1115 Hampton Avenue; 314-647-7600) You know that friend who says, "Let's go to a strip club just to see what the big deal is" when you've had a little too much Milwaukee's Best in college? Yeah, that's the friend who, as an adult, will convince you to head to Mike Talayna's after a wild night of Van Halen and Eddie Money cover bands. The neon lights and mirrored walls beckon singers and "singers" into a den of softcore sleaze and hardcore grime, the perfect setting for preempting a hangover with even more booze. Performing at Talayna's may be the closest some folks get to the city's seedier haunts, and if our experience is any indication, they sure know how to show their appreciation: with long, slow mic licks.
See also: - Ten Bands You Never Would Have Thought Used to Be Good - The Ten Biggest Concert Buzzkills: An Illustrated Guide - The 15 Most Ridiculous Band Promo Photos Ever - The Ten Worst Music Tattoos Ever
Follow RFT Music on Twitter or Facebook. But go with Twitter. Facebook blows.