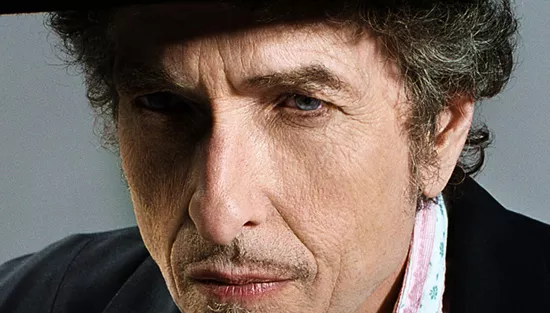 Bob Dylan - Tuesday, Apr. 23 @ Peabody Opera House
Wow, whatta weekend! 4-20 still has us in a daze (didn't get a chance to make it down? Check out slideshows of Record Store Day and InFest2). Congrats everyone on a successful and eventful RSD weekend. Keep that music high going this week with visits from the Besnard Lakes, Bob Dylan, Wax Idols and Ghostface Killah, for starters. Click ahead for some more recommendations.
Note: Though we wish we could, we can't feature every great show happening in town in just one measly post. Look for plenty more recommendations this Friday in our weekend show post, and peruse the St. Louis concert calendar for more ideas anytime.
Did we leave something significant out? There's a chance it didn't make it onto our radar! Send your show tips anytime to clubs@riverfronttimes.com.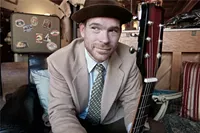 Tommy Halloran Monday, Apr. 22, 7 p.m. @ Lola - free By Christian Schaeffer From a 2010 album review: Halloran's songs have the timeless sway of pre-World War II jazz, with a special nod to the jazz guitar maestro Django Reinhardt and the gypsy swing from the first few Andrew Bird records. The mood is so sweet-and-low, so eternally easygoing that you'd be forgiven for swatting imaginary mosquitoes with an equally imaginary straw hat when this disc is playing. This is gin-tippling music, pure and simple.
The Besnard Lakes Tuesday, Apr. 23, 8:30 p.m. w/ Suuns, Tone Rodent @ The Firebird - $12 By Christian Schaeffer A few listens to the lush and knotty Until in Excess, Imperceptible UFO serve as a pretty good reminder that the members of Besnard Lakes know how to marry the immediate with the expansive. The Montreal band is helmed by husband and wife duo Jace Lasek and Olga Goreas, and the newest LP shows a synthesis of shoegaze's swirling, disintegrating textures and psych-rock's altered state of consciousness. But don't sleep on the orchestral corralling of noise and sound, nor the pop nuggets at the core of songs like lead single "People of the Sticks."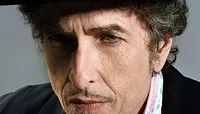 Bob Dylan Tuesday, Apr. 23, 7 p.m. w/ Dawes @ Peabody Opera House - $105-$260 By Jaime Lees He's the celebrated poet-laureate of rock and roll, but Bob Dylan's credits extend beyond his trademark cadence and twisted wordsmith skills. With a career spanning five decades in the public eye, Dylan is king to not just his contemporaries, but nearly every singer-songwriter since. From scruffy underdog to lauded international pop icon, Dylan is more than just a simple protest musician who famously dared to "go electric" at a folk music festival; he's the gold standard.
Wax Idols Wednesday, Apr. 24, 8 p.m. w/ TV Ghost, Autonomy, Trauma Harness @ The Heavy Anchor - $5 By Jimmy Eberle From "The Best St. Louis Punk/Hardcore Shows in April:" This would be a great show to have a nervous breakdown at. All of the bands are within the realm of creepy-poppy hybrid. They all have killer, catchy-as-all-hell bass lines. This is going to be any fan of post punk's dream/nightmare event. Plus, there are three out of towners on this show. Get these relatively newer bands some fucking gas so they can keep coming back!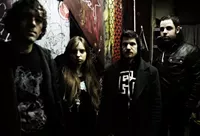 Enabler Thursday, Apr. 25, 10 p.m. w/ Everything Went Black, The Lion's Daughter, Quaere Verum @ Fubar - $10 By Jimmy Eberle From "The Best St. Louis Punk/Hardcore Shows in April:" If you like mean, heavy, fast, tough, other intimidating adjectives-type of hardcore, this would be the event of the season for you to attend. People are going to hurt each other at this show. Hopefully it'll be in the fun, friend-punching way and not the crew-beef dumb-dumb way.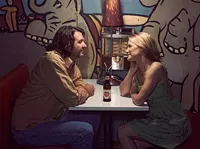 Bruce Robison & Kelly Willis Friday, Apr. 26, 8 p.m. w/ Chicago Farmer @ Off Broadway - $15-$23 By Roy Kasten Cheater's Game, this year's album from husband and wife duo Bruce Robison and Kelly Willis, isn't the couple's first release (that would be the EP Happy Holidays), nor is it the first time they've worked together, as their careers have long overlapped. But it marks a turning point all the same, with Willis' home-and-heart-wrecking alto and Robison's economical songwriting fusing in country arrangements so light-of-touch that you might miss how deeply they swing. These Texans still believe in the emotional power of country. They'll make you believe it again too.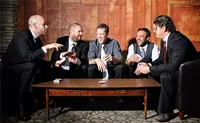 LucaBrasi Friday, Apr. 26, 9 p.m. w/ Buz, Smash Raptors @ The Demo - $8 By Christian Schaeffer From a 2010 album review: LucaBrasi's hard-edged but melodically accomplished music requires very little hand-holding. Division weaves accessible moments of rock grandeur into LucaBrasi's knotty, dark-hued patterns. The circular guitar figure that kicks off "Turned Around" could almost be termed "jangly," and the conventional verse-chorus-verse dynamics make it one of the disc's catchiest tunes. Singer Matt McInerney can certainly unleash a good primal scream, but his voice is better suited to a more melodious singing style, one that shows its scars while never losing pitch.
Four Hands (AKA Rick Weaver) Saturday, Apr. 27, 9 p.m. w/ Sasquatch Telepath, Lobster, Perverted @ Foam - $5 By Joseph Hess Rick Weaver bends sound around nasty loops and intends to grip crowds plagued with attention deficit disorder. Having lived in Baltimore, Philly and, most recently, St. Louis, his nomadic nature contributes to a truly concrete sound. Weaver's music feels sticky, with pieces of found sound glued to each performance. Freely-composed and ultimately heady, Weaver's work ranges from smooth to daringly jarring. His sets often feature tape loops punctuated by acoustic swells, via horn or vocals. This evening marks the his first return to St. Louis after relocating to Chattanooga, and Weaver is joined by former bandmates and other local degenerates. Like any other family reunion, expect the musical equivalent of loving embraces spaced by awkward pauses and shifty eyes.
Ghostface Killah Saturday, Apr. 27, 9 p.m. w/ Adrian Younge's Venice Dawn, DJ Needles, Tef Poe, Dusty Wallets, Black Spade @ 2720 Cherokee - $20-$30 By Gun Gray From a 2006 show review: Ghostface Killah -- a.k.a. Tony Starks, the man who once described God as his bodyguard -- is the only Wu-banger who's consistently kept the fire burning. What other Wu member has had not one, but five slamming solo albums [Editor: Now TEN, still slammin']? Ghostface has been able to successfully straddle both underground and mainstream hip-hop by keeping himself and his fans on their toes. He's formed his own side posse, Theodore Unit, has appeared on countless compilations, and has even teamed up with underground producers like MF Doom and Prefuse 73.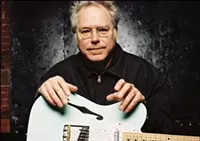 Bill Frisell's Beauitful Dreamers Sunday, Apr. 28, 8:30 p.m. @ Old Rock House - $26-$36 By Christian Schaeffer A tireless performer and collaborator with enough versatility to straddle genres while retaining a hallmark sound, Bill Frisell is easy to recognize and impossible to pigeonhole. His work with John Zorn helped define the composer's sound, and his collaborations with pop-auteurs like Suzanne Vega and Elvis Costello offered jazzy sophistication with an adherence to melody. He recently paid tribute to his hero and bandmate Paul Motian in concert with the Bad Plus, but for this show Frisell brings along his Beautiful Dreamers, with Eyvind Kang on viola and Rudy Royston on drums. On record and in concert, the trio runs through standards (by Stephen Foster, naturally, and others) alongside evocative, soundtrack-worthy originals.
See also: -Crotching Whiskey at the Justin Bieber Concert and Getting Thrown Out: A Review -The 15 Most Ridiculous Band Promo Photos Ever -The Ten Worst Music Tattoos Ever
Follow RFT Music on Twitter or Facebook. But go with Twitter. Facebook blows.