The entire Internet was abuzz over the weekend with the tale of Joe Sly, the alleged undercover cop busted in Boston last week by St. Louis' own noise-punk duo Spelling Bee. The story was reported by Slate, Gawker, the A.V. Club and more, exposing a troubling pattern in Boston wherein police are apparently posing as punks online in order to infiltrate and shut down DIY shows.
The transparent ineptitude of attempts to mimic the behavior and attitude of young punks online was laughable, causing for Mr. Sly to be busted and propelling the story to go fully viral. A resident of the Boston area (Facebook name: Katrina Galore) caught wind of the excitement and created an FB event page for a "Cool Underground Basement Concert," a tongue-in-cheek baiting of the Boston Police Department that also went viral, eventually climbing to more than 5,000 invites. This past weekend, people were posting hilarious mockeries of Joe Sly's attempts at a rate of about one every five minutes. The event page was even shared by Occupy Wall Street via its Twitter feed, directed at the Boston PD.
See Also: -Spelling Bee Outs "Joe Sly," Alleged Undercover Cop Posing as Punk Fan
Lest we forget, here is Joe Sly's hilariously impotent undercover attempt (click to enlarge):
So with a tip of the hat to Mr. Sly, we bring you the best comments in "Cool Underground Basement Concert."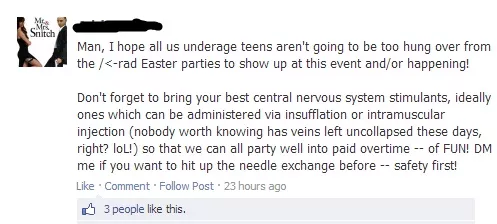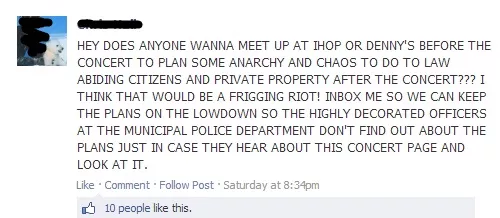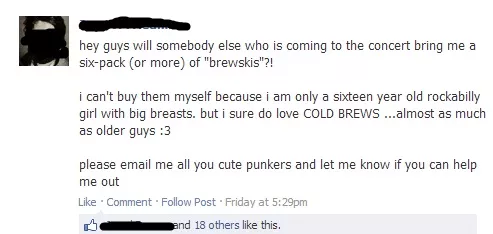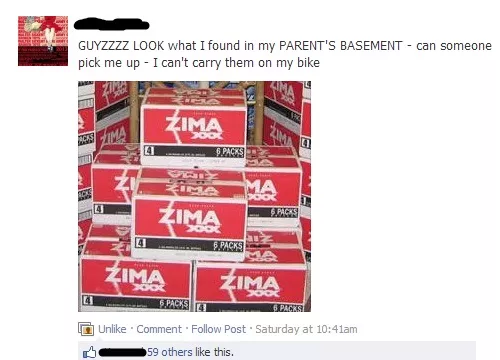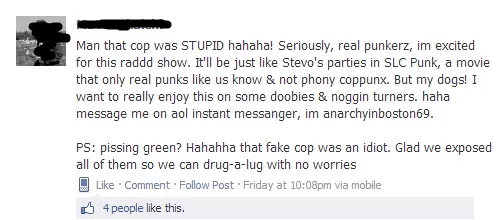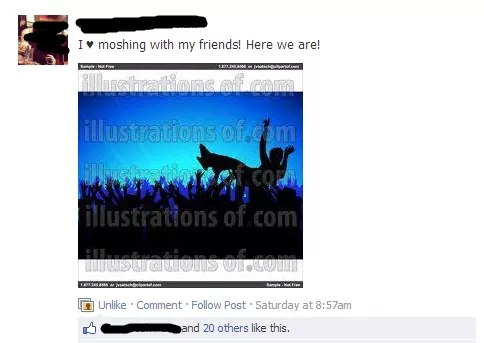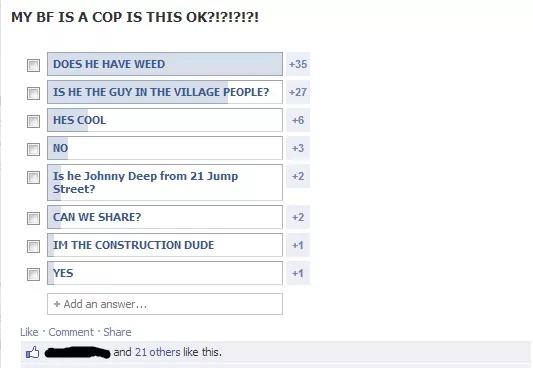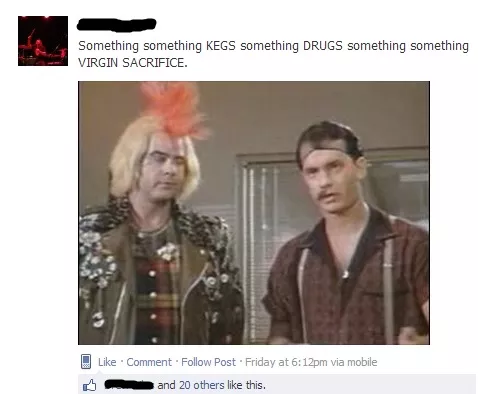 No, thank you, internet.
See also: -Ten Bands You Never Would Have Thought Used to Be Good -The Ten Biggest Concert Buzzkills: An Illustrated Guide -The 15 Most Ridiculous Band Promo Photos Ever -The Ten Worst Music Tattoos Ever
Follow RFT Music on Twitter or Facebook. But go with Twitter. Facebook blows.