Bunnygrunt 20th Birthday - Friday, Mar. 23 @ Plush
Sorry, spring breakers! We know, we know -- Animal Collective postponing their St. Louis show throws a huge wrench into the works, along with all this freezing and wet mucky, gloomy sadness outside the window. Chin up, music fans. There's plenty of other bands to make donning some galoshes and splashing your way to the nearest show worthwhile this week. Go see The English Beat, Pinback or Bunnygrunt for starters. See more show recommendations after the jump.
See also: - The Best St. Louis Punk / Hardcore Shows in March - The Best St. Louis Metal Shows in March - The Best St. Louis Electronic [EDM] Music Shows in March
Note: Though we wish we could, we can't feature every great show happening in town in just one measly post. Look for plenty more recommendations this Friday in our weekend show post, and peruse the St. Louis concert calendar for more ideas anytime.
On An On Monday, Mar. 18, 8 p.m. w/ Royal Canoe, Dots Not Feathers, Samuel Fickie @ The Demo - $10 By Christian Schaeffer A stiff wind must blow through the distance the separates Minneapolis and Chicago, the two towns claimed by On An On. The threesome creates icy and evocative songs that often sound barren but are never devoid of life - the processed guitar signal, the pneumatic thud of a drum loop, and the ethereal mix of male and female vocals play with textures of human contact and isolating distance. The debut Give In presents an accomplished set of songs from a band that sounds assured in its pursuits.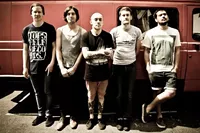 Goodtime Boys Tuesday, Mar. 19, 7:30 p.m. w/ Loma Prieta, Mids, Sine Nomine @ Lemp Arts Center - $7 By Joseph Hess Goodtime Boys bring British screamo with desperate songs of guilt and spite. For all its force, the band sets a careful pace through thoughtful structure. Melodic guitars over frantic drumming make way for powered yelling and pieces often repeat, providing a heavy drone. Loma Prieta joins Goodtime Boys, bringing Bay-Area hardcore with a dark and moody slant. In recent years, Loma Prieta has dragged its blackened punk through the U.S., Mexico and Japan. The weathered sound melts genre into genre, eschewing convention for distinct songs. Expect heavy dirges from Loma Prieta, who tour in support of new LP I.V. out now on Deathwish Inc.
The English Beat Wednesday, Mar. 20, 9 p.m. @ Blueberry Hill - $25/$27.50 By Christian Schaeffer If England's second-wave ska revival were broken into bite-size pieces, it might look something like this: The Specials were the urban rude boys, Madness were the populist nutty boys, and the English Beat were the tender, sensitive boys who brought heart and soul to the movement. Dave Wakeling led the six-piece through three wonderful, diverse albums, from the light dub and switchblade rhythms of I Just Can't Stop It through the elegant pop of Special Beat Service. The political angst that swells on the anti-Thatcher plea "Stand Down Margaret" was in step with the political awareness of the band's peers, but the bare emotion contained in that song (and hits like "Doors of Your Heart" and the immortal "Save It for Later") set Wakeling apart as a songwriter who knew that emotional intelligence and danceable rhythms could go hand in hand.
Pinback Thursday, Mar. 21, 9 p.m. w/ JP. Inc. @ The Firebird - $15 By Bob McMahon Pinback assembles songs the way a person puts together a jigsaw puzzle. Clean guitar and bass arpeggios interlock neatly with heavy piano chords that fit around sparse, occasionally funky drumbeats and the earnest-but-piercing vocals of Rob Crow and Armistead Burwell Smith IV. In this way, Pinback folds the strengths of prog-rock into relatively accessible pop that's fun to sing along to. The quiet intensity of this sound translates surprisingly well to the stage, where the music's moodiness is supplemented by video of nature films, cult sci-fi flick Dark Star and other assorted footage. The co-frontmen also belt it out when singing live, transforming their recordings' insular vibe into a communal experience. Tight and cathartic all at once, Pinback is not to be missed.
The SteelDrivers Friday, Mar. 22, 8 p.m. @ Old Rock House - $25 By Roy Kasten Some bluegrass bands - think Kentucky Thunder and the Del McCoury Band - make the most-demanding of country sub-genres sound effortless, if not easy. The SteelDrivers make it sound hard. The Nashville quintet has weathered the recent departures of guitarist Chris Stapleton and authoritative songwriter Mike Henderson and hammered out a new sound, still fired by the blues and still driven by Tammy Rogers's spark-shooting voice and fiddle licks. The steely edge of the band's sound has never been sharper than on its latest release, the justly-titled Hammer Down.
Break Anchor Friday, Mar. 22, 9:30 p.m. w/ The Humanoids, The Winchester, Breakmouth Annie @ Fubar - $10-$12 By Jimmy Eberle From "The Best St. Louis Punk / Hardcore Shows in March": Who is Break Anchor? It's the singer of the Suicide Machines' new band, in which he also sings. That's right, get stoked, though I wouldn't advise you to "break the glass" at this show or else the bar staff will probably kick your ass. But this night will prove to be another great contender for pop-punk show of the year. The vinyl version of the Humanoids' self-titled LP is now available on Throwing Things Records and will be at this show. Come see the Winchester before Andy moves. Breakmouth Annie will have you screaming for a Jawbreaker cover that it'll never do. This is going to be a fun night!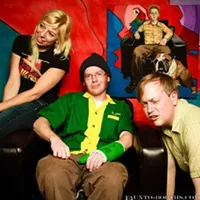 Bunnygrunt's 20th Birthday Saturday, Mar. 23, 7:30 p.m. w/ Trauma Harness, Poison Control Center, Chill Dawgs @ Plush - $10 By Mabel Suen Two decades haven't phased the 'grunt. They still play the same indie-inspired, pop-tinged rock'n'roll that they set out to make from the get-go, and it's still just as fun. Check newsstands later this week for a full-length feature documenting the band's history and grab their latest release -- a split 7" out on Tower Groove Records -- at the show. Until then, watch this OldSchoolSTL clip of Bunnygrunt performing on a cable access program in 1994 to see how it all started.
Tok Saturday, Mar. 23, 8 p.m. @ Ye Ole Haunt - $5 By Christian Schaeffer From a 2013 album review: Smack-dab in the middle of Tok's new five-song EP is a track called "I Want Rock and Roll." As if it were ever in question. This threesome, led by brothers Matt and Bryan Basler, has been responsible for some of the most guileless, unassumingly riff-tastic rock & roll for the better part of a decade, with minimal changes in approach or sound.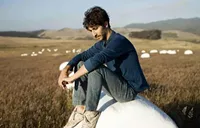 Raleigh Moncrief Sunday, Mar. 24, 8 p.m. w/ Javelin @ 2720 Cherokee - $7-$10 By Mabel Suen Producer, engineer and eletronic musician Raleigh Moncrief has collaborated with artists such as math rock and indie mainstays Zach Hill, Marnie Stern and Dirty Projectors. His beat-based dance compositions include instrumental hip-hop influences and collaborative vocals and remixes. If that's enough to catch your attention, check out some of his sounds via soundcloud. Moncrief shares the bill with Brooklyn-based duo Javelin of Luaka Bop and Thrill Jockey.