With the spring weather closer than ever (fingers crossed!) and festival lineups being announced, there's excitement in the air for those who love electronic music. Here are some shows coming to St. Louis this March.
See Also: -Why EDM Is Thriving While Other Genres Are Sinking -Six Ridiculous Holy Ship!! Dance Move GIFs
Friday, March 1, 9 p.m. Lurob w/ Parisian, Ra Calium and 18andCounting @ Blank Space -$5
Hailing from San Francisco, Lurob has built a reputation as a genre-bending producer and DJ. Drawing influences from house to samba and funk, Lurob keeps his DJ sets entertaining. This show also features local DJ/producer heavyweights Parisian, Ra Calium and 18andCounting.
Friday, March 9, 9 p.m. Krewella w/ Basscrooks, SlantE and Boomer @ Europe Nightclub -$20-$35
Chicago is primarily known for house music, but the trio Krewella has been turning heads in the Windy City with their blend of dubstep, techno and female vocals. They're not the only ones noticing: the group recently signed with Columbia Records.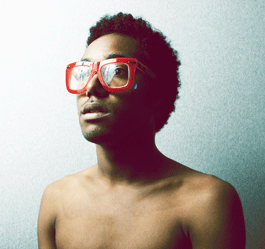 In spite of being a fairly new electronic genre, "trap" has been gaining steam across the country. If you're new to the style or a big fan, the Green & Gold St. Patricks Party featuring M!NT and MORRI$ will have plenty of 808s and snare rolls for your listening pleasure.
Saturday, March 16 M!NT and MORRI$ w/ SlantE, Billy Brown and Nightzel + Scarewolf @ 2720 Cherokee -$5-$15 (18+)

A classically trained musician with a music degree, Dadelus caught wind of electronic music via UK pirate radio and hasn't looked back since. Also featuring on this show is remix master Ryan Hemsworth and Body High co-founder Samo Sound Boy.
Monday, March 18, 8 p.m. Daedelus w/ Two Fresh, Ryan Hemsworth and Samo Sound Boy @ 2720 Cherokee
Lead by DJ/producer/tastemaker Diplo, Major Lazer is a collective of artists who, simply put, throw an outrageous show. Beyonce sought the group out and sampled their 2009 hit "Pon de Floor" for her single "Run the World (Girls)." Their newest album Free the Universe is scheduled for an April 15 release.
Thursday, March 21, 8 p.m. Major Lazer with Lunice @ The Pageant -$22.50 advance (All ages)

Trance juggernauts Above & Beyond return to St. Louis. The trio landed at #8 in DJ Magazine's annual "Top 100 DJ's" list. More information on this show when we have it. Friday, March 22 @ Europe Nightclub
See also: -The Top Ten Ways to Piss Off Your Bartender -Crotching Whiskey at the Justin Bieber Concert and Getting Thrown Out: A Review -The 15 Most Ridiculous Band Promo Photos Ever -The Ten Worst Music Tattoos Ever
Follow RFT Music on Twitter or Facebook. But go with Twitter. Facebook blows.