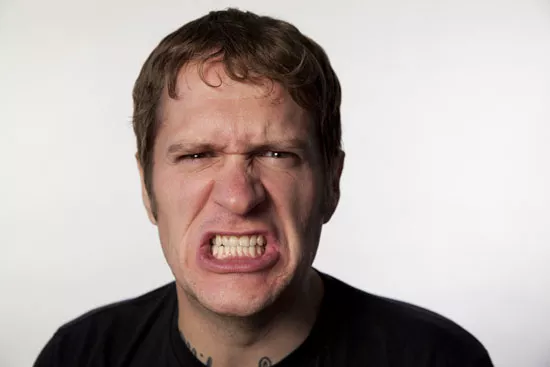 For those in search of laughter or curious about the on-goings of the comedy scene in St. Louis, Funny Events is a monthly recommendation of comedy shows in (and near) the city. From sure-thing hilarious to fingers crossed, Oh God! I hope this works, this is your connection to sketch, stand-up, improv and everything in between and out-of-the box.
See Also: -Colorado Comedian Ben Roy's Rise and What St. Louis Can Learn From It -Stand-Up Comedy: It's Like Rock & Roll but with More Assholes
Ben Roy 8:30p.m. March 8th and 9th. The Dubliner.
Ben Roy is a punk rock comedian who's got a boiling point that's just shy of most folks' simmer -- and he wants you to know it too. His website is one clear indicator: BenRoyyellsalot.com. He's high-energy that is as directed as it is at times erratic. And yes, he does indeed yell a lot, but it's not without reason and it's certainly not a shtick. Roy is an intelligent man with a foul mouth, so if you're the type who's easily offended and don't appreciate your ideas being challenged then this is not the show for you.
Roy will be in town for two nights at the Dubliner but is also headlining for the Too Hip Showcase at Foam on March 6th and will be at Brennan's March 7th. And no, it's not often a comic will hit three venues in St. Louis -- or any city for that matter.
Ben Roy is always on point. He's sarcastic and cynical and funny as hell. He's a tickin' time bomb. As the Colorado Daily stated (and I think they sum it up best), Ben Roy is "Denver's next fame whore." We in St. Louis have the opportunity to catch him while his fuse is still lit.
Greg Warren Showtimes vary. February 28 thru March 3. The Funny Bone.
Greg Warren is one of the comics that outgrew the comedy scene in St. Louis. He made his way onto Comedy Central Presents, Last Comic Standing and The Late Show, and while Bob & Tom was alive and well on the Midwestern airwaves he was a regular guest and toured frequently with their national All-Stars tour.
Greg dives into the characters that create his stories; his most notable being the story of "Flute Man Greg." High-school aged Warren was not only a wrestler but a clarinet player in band as well, and a certain member of his wrestling team liked to exploit his "flutey" talent to the amusement of anyone willing to listen.
When it all boils down, Warren is a well-rounded veteran comic who I've seen more times than I can count. He's a master of the trade whether he's on stage at the Funny Bone to work out new material on open mic night or working a 2,000+ crowd. You really ought to see it for yourself.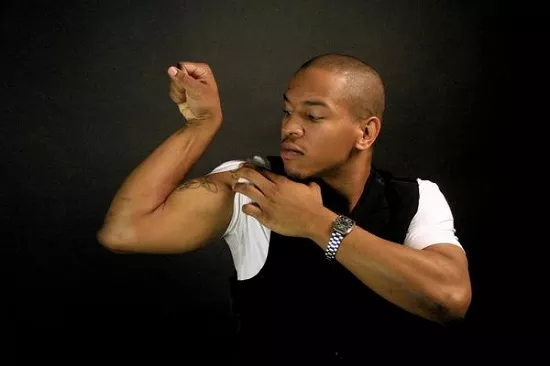 Laughs on Lola hosted by Jovan Bibbs 9p.m. Every Wednesday. Lola.
There are quite a few open mics in the city these days. On occasion there will be more comics than individuals in the crowd, and other nights there won't be an empty chair in the room. That's just the name of the game for open mics: Comics hope for the latter but more often than not there's just no way to predict the turnout for the night. However, there's one open mic room in St. Louis that is packed on a weekly basis.
On Wednesday nights Jovan Bibbs hosts "Laughs on Lola." He's a comic that too will outgrow the scene in St. Louis (and may have already). Jovan's material is fresh and diverse. Some open mic hosts will stick to their tried-and-true, but not Bibbs. He works off the cuff, and there's been times I wonder if the man has ever had a bad night on stage. He is the driving force behind the show's success and brings on comics from all walks of life. Stage time on his show has become a staple for St. Louis comedians who want to perform for one of the best crowds in the city. This crowd is special for open-micers. They're not there because the bar has cheap drinks or because they wandered in and there just so happens to be a show that night; the crowd at Lola is there to laugh, but they don't let it come easy. At Lola the crowd makes sure you work for and deserve every laugh.
See also: -The Top Ten Ways to Piss Off Your Bartender -Crotching Whiskey at the Justin Bieber Concert and Getting Thrown Out: A Review -The 15 Most Ridiculous Band Promo Photos Ever -The Ten Worst Music Tattoos Ever
Follow RFT Music on Twitter or Facebook. But go with Twitter. Facebook blows.