Scott Russell
Obviously, the dude in the middle, wearing the sleeveless leopard print shirt, is too cool for this band.
Bands are collections of people. In any such group, some people will be cooler than others. Even in an uncool rock band, there will be cool people. Here are the six coolest members of uncool bands. Cool? Cool.
See also: -The Six Best Sloppy Drummers -The Six Best Songs About Murdering A Significant Other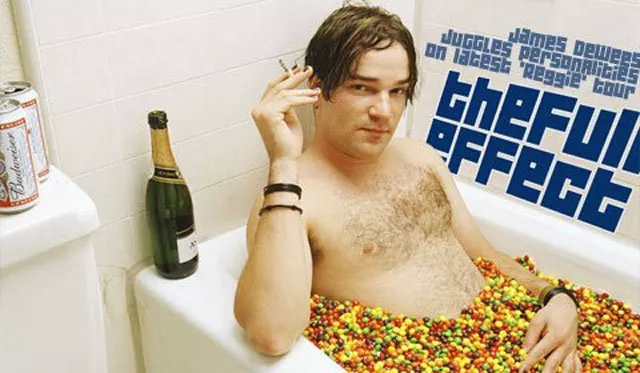 6. James Dewees, touring keyboardist for My Chemical Romance James Dewees is better known as the keyboardist for The Get Up Kids and the braintrust of Reggie & The Full Effect. Over the last few years, he has been My Chemical Romance's go-to keyboard player. It's a huge step down on the emo food chain, but it pays the bills and at least he gets to play "Helena" every night.
5. Jose Pasillas, drummer of Incubus
On Incubus' 1999 single "Pardon Me," Jose Pasillas executed the always difficult task of using a standard drum kit to play electronic-inspired breakbeats. Unfortunately, he shares a stage, bus, and space on record with d-bag frontman Brandon Boyd and guitarist Mike Einziger, whose use of "jazz chords" and phasers is downright irritating.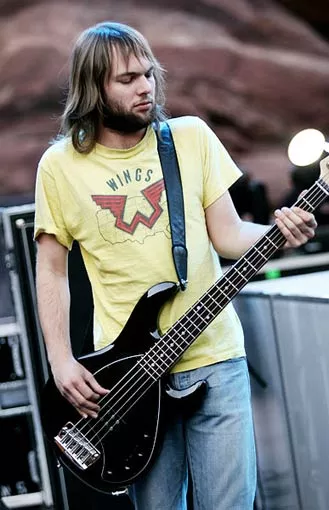 4. Mickey Madden, bassist of Maroon 5
Before Maroon 5 formed, its core members were in a quirky alt-pop band named Kara's Flowers. It was far superior to the band who made "Moves Like Jagger." Bassist Mickey Madden is the only member of Maroon 5 who seems remotely cool, probably because he's the member who still keeps a little bit of slacker in his personal aesthetic.
3. Marc Ribot, guitarist for Diana Krall
Avant-garde guitarist Marc Ribot is well known for playing with Tom Waits, and he has released some unbelievable weirdo solo guitar records. So it seemed unusual when he backed up Diana Krall on Colbert Report a few weeks back. For Krall, Ribot is a cred move. This is not unusual in the field of artists who have enough money to hire anybody. Free improv drummer Chris Corsano plays with Bjork for no apparent reason, but the Krall and Ribot pairing is far more uneven.
2. Tommy Stinson, bassist of Guns 'N Roses
Tommy Stinson was in The Replacements, and he replaced Duff McKagan in the new Guns 'N Roses. This is probably advanced. If I liked Guns 'N Roses in the Slash era, I would be offended. Since I didn't, and still don't, Stinson's addition to the band is just plain lame.
1. John Frusciante, guitarist of Red Hot Chili Peppers
First off, yes, Flea is coming around. Joining Thom Yorke's Atoms For Peace is a big step in not being super lame. But he has a long way to go to redeem himself for the years of playing slap bass in a diaper. John Frusciante, however, is way too cool for Red Hot Chili Peppers. When he quit in the late 90s and the band hired Dave Navarro's pierced nipples as a replacement, he made a series of raw solo albums. Not raw the way a White Stripes record is raw, but raw the way listening to somebody die of heroin is raw. In all honesty, Frusciante rejoining RHCP may have literally saved his life, but realizing there is no guitar part great enough to mask the vocal trainwreck that is Anthony Keidis, he quit again in 2009. Perhaps he figured out that he's the coolest person in an uncool band. Thankfully, he was smart enough to do something about it.
See also: -Crotching Whiskey at the Justin Bieber Concert and Getting Thrown Out: A Review -The 15 Most Ridiculous Band Promo Photos Ever -The Ten Worst Music Tattoos Ever
Follow RFT Music on Twitter or Facebook. But go with Twitter. Facebook blows.