Randy Cremean
Man Man - Monday, Feb. 18 @ The Firebird
Here at RFT Music, so many shows come across our desks on a regular basis in the form of announcements, previews and reviews that things can get pretty darn redundant. So when we come across fun coincidences, like the photo of Man Man sporting some homemade D.R.I. swag above, we're a little too easily amused (both bands are in town this week)! See how worlds and sounds collide by checking out our show recommendations after the jump.
Murder By Death & Man Man Monday, Feb. 18, 8 p.m. w/ Damion Suomi @ The Firebird - $12 By Michael Dauphin You could throw on essentially any album from Man Man and Murder by Death's vast catalog and you would find very few similarities. Aside from the bed of subversive darkness that permeates each band's sound, it's hard to find too much common ground between the two, but one thing that certainly unites both is the proclivity to put on exhausting, head-spinning live shows. Bloomington, Indiana's Murder by Death - no stranger to these parts - consistently delivers sprawling, whiskey-soaked marathon sets, while Philadelphia's Man Man is known to churn out spastic, keyboard-pounding dirges that psychotically dance around the fringes of standard pop music.
Samantha Crain CD Release Tuesday, Feb. 19, 8:30 p.m. @ The Gramophone - $8 By Christian Schaeffer With a quavering stridency reminiscent of Jolie Holland, Samantha Crain delivers a wallop from her tiny frame. The singer-songwriter mines a comfortably familiar terrain of indie-friendly Americana on 2010's You (Understood) -- banjos pluck in circular patterns, and guitars get strummed into submission around Crain's voice, while loose and resonant drums clap away in the background. She never settles on one sound for too long, though, and this month Crain released the "A Simple Jungle" seven-inch, recorded with famed songwriter and producer John Vanderslice.
D.R.I. (Dirty Rotten Imbeciles) Wednesday, Feb. 20, 7:30 p.m. @ The Firebird - $15 By Rick Giordano Who says you can't be a snot-nosed punk all the way into your fifties? D.R.I. (short for Dirty Rotten Imbeciles, for all you posers out there) is hard evidence that there is no time limit on playing with raw attitude, aggression, and intensity. The band has been going strong since 1982 and in that time has had an undeniably huge influence on what we've come to know as punk, hardcore, and metal alike. D.R.I. hasn't released a new album since 1995 and I believe it's because, frankly, with the arsenal of songs the band has already got it doesn't have to. But the good news for old school fans is that means there's no chance of having to wait through song after song of new material before digging into the classics.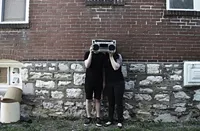 Garagefest Day 1 Thursday, Feb. 21, 8 p.m. w/ Burrowss, The Black Shades, Pillow Talk, Dad Jr., Armadillo @ The Heavy Anchor - $6 By Christian Schaeffer From a 2012 album review of Burrowss: Emily Keefauver and Matt Stuttler began playing together in the small but musically fertile community at Greenville College in Illinois. The pair moved to St. Louis and began playing as the Kerouacs a few years ago but chose a more phonetic spelling for their next Beat Generation band name. (Is the extra "s" in Burrowss for "William S."? We may never know.) For Don't Take It Slow, Burrowss tries on a host of rock & roll styles without settling on a single sound, which makes the record sound alternately adventurous and bipolar.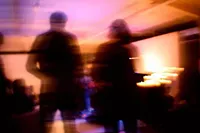 Ou Où Album Release Friday, Feb. 22, 8 p.m. w/ Black James, Britches, Problems That Fix Themselves, Beauty Pageant @ Blank Space - $5 By Christian Schaeffer In what has become a seemingly ceaseless cycle of production, Ou Où is set to release yet another cycle of instrumental, sample-and-synth based tracks this week. The hauntingly named Geocities will trigger a reaction in anyone with a dial-up modem back in 1997, but the music itself is both modern and outré. The advance single "Magnus" is a skittering, drippy-edged bit of sampled vocals and boundary-blurring delay; the band has even included a slowed-down version of the song, which helped the textures come through while offering the feeling of a molasses bath.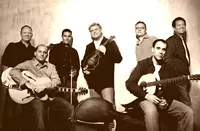 Ricky Skaggs & Kentucky Thunder Friday, Feb. 22, 8 p.m. @ The Sheldon - $40-$45 By Roy Kasten As one of the most successful of all the "new traditionalists," that wave of honky tonk and neo-rockabilly that rocked the country charts in the '80s, Ricky Skaggs may seem an unlikely heir to Bill Monroe's throne, but his every lonesome wail and furious mandolin chop argue otherwise. Skaggs started out as a bluegrasser, working with J.D. Crowe and Ralph Stanley before he was old enough to wear the suit of tradition without being swallowed up by it. Now, at the age of 58, Skaggs and his band Kentucky Thunder play bluegrass the way God and Monroe intended it: Fast, hooky and super-charged with gospel soul.
Meshuggah Saturday, Feb. 23, 7 p.m. w/ Animals as Leaders Intronaut @ Pop's Nightclub - $25 By Ryan Wasoba Bands who use extreme technicality as a sole selling point are either lame or have a short shelf life (in the case of Dragonforce, both were true). By contrast, the Swedish metal band Meshuggah uses its unparalleled chops for the greater purpose of sonically interpreting Dante's Inferno. Meshuggah is the house music in the sector of hell where demon musicians train for their musical battles against mortals betting their souls. Less evil, but equally impressive, is opener Animals As Leaders, who has already dropped local jaws headlining Fubar and opening for Between The Buried And Me at the Pageant.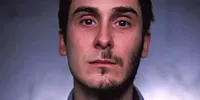 Joan of Arc Saturday, Feb. 23, 8 p.m. @ The Demo - $10-$13 By Mabel Suen See how the dream of the '90s is alive through an evening of emo as Tim Kinsella, the only permanent member of Chicago-based Joan of Arc, performs JOA songs with intimate solo guitar and voice. It'll be easy to cozy up to his signature melancholy songwriting stylings by the stage, especially with a generation of inspired openers to warm it up first. Local emo revivalists Foxing light the way with twinkly post-rock while Good Luck at the Hog Slaughter, a new St. Louis supergroup to watch out for, plays its debut set punctuated with post-punk goodness.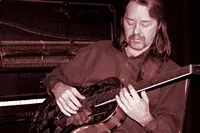 Tom Hall Sunday, Feb. 24, 6 p.m. @ Schlafly Tap Room - free By RFT Staff Tom Hall has made the rounds at enough local bars and as the featured guitarist in enough bands to make him an ambassador of acoustic blues music. And while Hall may have many more years ahead of him, the music he plays certainly qualifies as old, though to hear the singer and guitarist play is a reminder that the spirit of the blues lives on through its practitioners. Hall's resonant, weathered voice is a perfect fit for his percussive style of picking, and his mastery of Delta blues has made him a mainstay on many area stages.