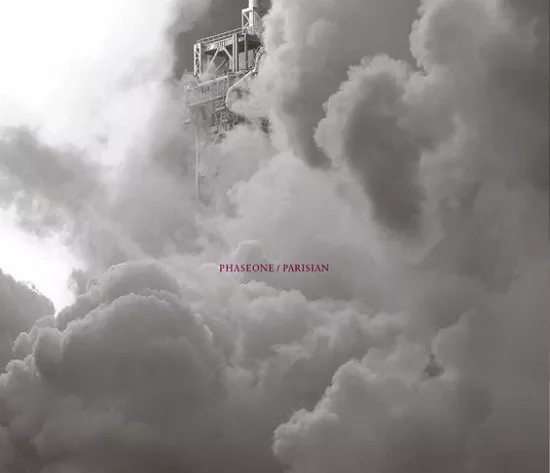 In this week's Homespun column we looked at two split EPs featuring local artists: The first is a collaboration between St. Louis' Parisian and the now New York-based Phaseone. The second pairs two beloved locals, Old Lights and Demon Lover. Check out our reviews.
Split seven-inches have long been a smart way for bands to divide the expense of costly vinyl, but the best splits pair acts that take a shared common ground and modulate away from that center. Lefse Records has given over a platter to two St. Louis natives, the New York-based Phaseone (a.k.a. Andrew Jernigan) and the still-local Parisian (Ian Jones).
Both producers start with the rudiments of hip-hop -- drum machines, old-school synths, vocal loops and samples -- and take them to increasingly spectral places. Parisian's "Sean" replicates some of the evocative moodiness from last year's Those Emotions Ran High. A wet boom-bap keeps steady time for breathy synthesizers that surge and recede amid equally airy and wordless vocal samples. A quick arpeggiated run of an analog synth keeps the track's second half grounded on earth; otherwise, this song sounds destined for the clouds. Phaseone's track "It's Not Forever" is similarly spacey but a touch more aggressive, with a busier rhythm track and a vocal snippet (the song's title) that repeats ad nauseum without quite becoming a mantra. If the song isn't totally indicative of his strength, Jernigan's sense of aural feng shui within his tracks only gets better with each release.
Parisian and Phaseone work from the same sonic palette; the most you can say about the pairing of Old Lights and Demon Lover is that they work from the same gene pool. Kit Hamon plays bass and sings lead on this Old Lights pop song, and his brother JJ is lead noisemaker for Demon Lover, a three-piece that, with this 45, is making its recorded debut.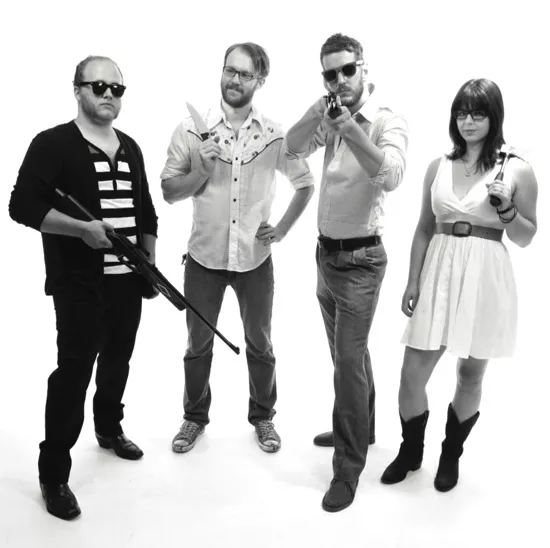 Kit Hamon's prominence on the Old Lights song marks a continued shift for the band, which was once the sole provenance of leader David Beeman. The past few transmissions from the group find Hamon stepping up front and lending a sure-footed pop bounce; "Blocking out the Sun" is no different, full of pep and harmony and a sense of creeping self-doubt. With that combination, it fits right in alongside Beeman's collection of sweet-sounding symphonies to human frailty. Demon Lover's side is all id, ego and superego mashed into three minutes. What begins as a snot-punk riff literally slows down to a crawl, with stretched-out vocals moaning alongside electric harpsichord etudes and lugubrious trombone lines. Andy Lashier is proving himself to be the most fearless vocalist in town, and moving from the Dead Milkmen to the Mills Brothers, as he does here, is only minor proof of that. This split single is the inaugural release of the Tower Groove Records single club, and future splits have their work cut out for them.
Follow RFT Music on Twitter or Facebook. But go with Twitter. Facebook blows.